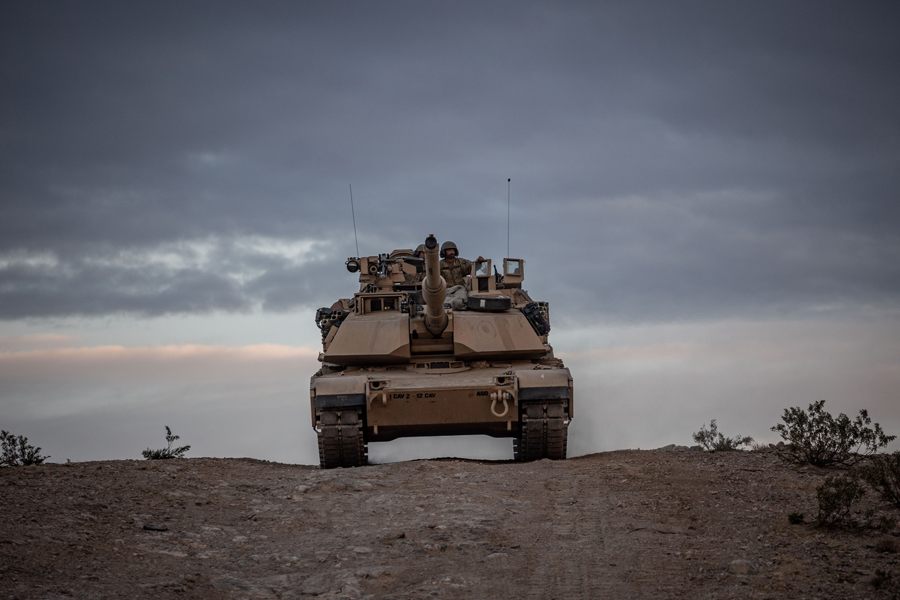 Fighting for Razish … The 1st Armored Brigade Combat Team, 1st Cavalry Division faced the 11th Armored Cavalry Regiment-Blackhorse's Opposing Forces (OPFOR) in the Battle of Razish during Phase IIB of Rotation 23-08 at the National Training Center/Fort Irwin.
They maneuvered into attack positions, conducted breaching operations and held defensive positions in and around the city against further enemy attacks.
Decisive Action Rotations create a realistic training environment that tests the capabilities of Brigade Combat Teams preparing them to face similarly equipped opposing forces.