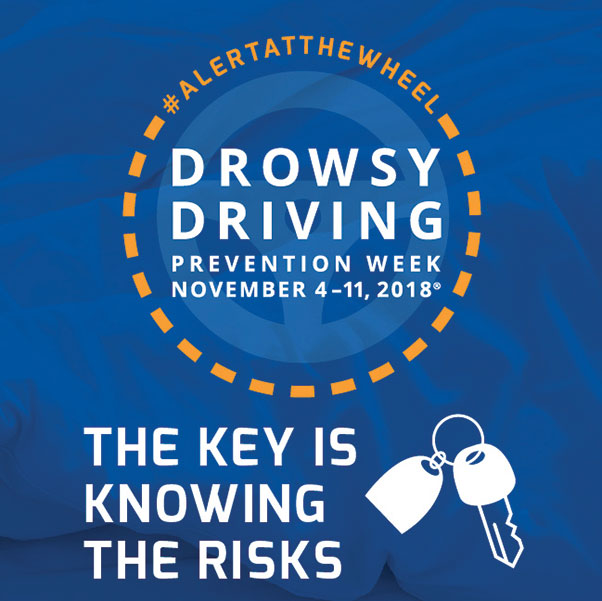 The California Highway Patrol (CHP) joins the California State Transportation Agency, Office of Traffic Safety and the National Sleep Foundation in a combined campaign to remind motorists to stay alert during Drowsy Driving Prevention Week, which begins on Sunday, November 4.
The National Highway Traffic Safety Administration estimates that each year 100,000 crashes are the direct result of driver fatigue. This results in an estimated 1,550 deaths, 71,000 injuries, and $12.5 billion in monetary losses. According to the most recent CHP's Statewide Integrated Traffic Records System, more than 4,000 collisions occurred in California involving a drowsy driver. Those collisions resulted in 36 deaths and injuries to more than 2,400 people.  With the end of daylight-saving time on the 4th of November 2018, more driving will be done during the hours of darkness. According to the National Safety Council, traffic fatalities are 3 times greater at night than during the day.
Drowsy Driving Prevention Week has been observed starting the first Sunday in November since 2007.