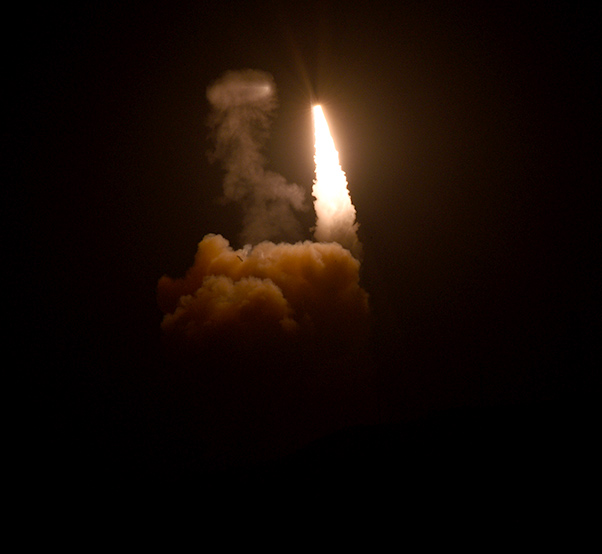 An unarmed Minuteman III intercontinental ballistic missile was launched during an operational test at 12:03 a.m., PDT, from Vandenberg Air Force Base, Calif., April 26, 2017.
Col. John Moss, 30th Space Wing commander, was the launch decision authority.
"Tonight's launch was an important demonstration of our nation's nuclear deterrent capability," said Moss. "Test launches like this one are vital to validating the effectiveness and readiness of our operational nuclear systems, so it is critical that they are successful. The men and women of the 30th Space Wing and Air Force Global Strike Command's 576th Flight Test Squadron did a fantastic job working together to make tonight's launch possible and successful."
The Minuteman system has been in service for 60 years. Through continuous upgrades, including new production versions, improved targeting systems, and enhanced accuracy, today's Minuteman system remains state-of-the art and is capable of meeting all modern challenges.