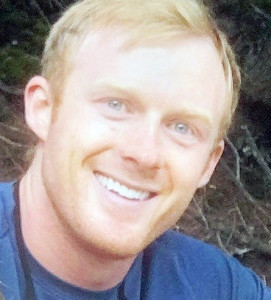 Special Operator 1st Class Remington J. Peters, of Colorado, died of injuries sustained during an airborne demonstration at Liberty State Park for New York Fleet Week May 28.
Peters was a Navy SEAL who had been a member of the parachute team, the Leap Frogs, for more than a year. He is a veteran of two combat deployments and had more than 900 jumps.
The accident was apparently caused by an equipment malfunction, though the specific nature and cause is currently unknown. An investigation into the accident is underway.
Naval Special Warfare stated it, "mourns the death of one of our expert naval parachutists. Our primary concern now is to provide support and care for his family in their time of need as they grieve Remi's death."
Peters' family released the following statement:
Our beloved Remington Peters,
Words cannot begin to express our devastation and heartbreak over the passing of our courageous warrior.
His accomplishments far outweigh his years. Anyone that has ever had the pleasure of knowing Remi could attest to his fierce loyalty to his friends, family and his country. He was an angel on earth and role model to all. We couldn't have been more proud of him. He lived life to the fullest and taught us to do the same.
Although our time with him was cut short, we are so grateful that we were blessed with such a positive and principled loving man. He is painfully missed. No words could do justice, but we are so grateful for all that he taught us and all the love he gave us in his 27 wonderful years. Today, we honor our selfless, humble and quiet professional.