As in previous years, the Los Angeles County Air Show will feature a variety of history panels that bring together aviation heroes and legends to discuss their achievements and accomplishments.
Biographies of the panel participants follows the schedule.
March 24
Red Bull Stratos and Free Falling from Space
9:30-10:30 a.m. 
• Retired Air Force Col. Joe Kittinger; first world altitude record (1960-2012)
• Art Thompson–Sage Cheshire, Red Bull Stratos
• Alan Eustace, current world altitude record holder (2014 to present)
Lockheed Martin at 75 Years
10:30-1:30 a.m.
• Jack Gordon, former president, Lockheed Skunk Works (1994 to 1999), heavily involved in the development of the SR-71
* Steve Justice, former director Advanced Systems, Lockheed Martin Skunk Works
• Key LMCO Engineers
• Bob Gilliland, legendary SR-71 first flight test pilot
Black Planes, Blue Sky
4-5 p.m. 
• Bird of Prey: Doug Benjamin, test pilot
March 25
Lockheed Vega–Bridge to the Future
9:30-10:30 a.m.
* Allan Lockheed Jr.: Lockheed Grandson
• Buzz Hale: Lockheed Vega pilot
* John Magoffin, Vega owner/pilot
Lockheed Martin at 75 Years
10:30-1:30 a.m.
• Jack Gordon, former president, Lockheed Skunk Works (1994 to 1999), heavily involved in the development of the SR-71
* Steve Justice, former director Advanced Systems, Lockheed Martin Skunk Works
• Key LMCO Engineers
• Bob Gilliland, legendary SR-71 first flight test pilot
It's a Bird, It's a Plane, It's a Blackbird!
4-5 p.m.
• Eddie McKim: SR-71 RSO
• Dana Purifoy: NASA test pilot
• David Lawrence, SR-71 SRO
* John McKay, NASA maintenance
Biographies of participants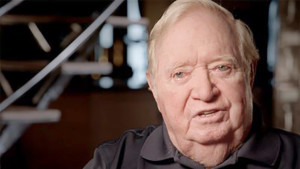 Joe Kittinger, Col. USAF Ret.
Legendary pilot and space free fall parachutist, retired Air Force Col. Joe Kittinger joins with designer extraordinaire Art Thompson and renowned aerospace author Craig Ryan to tell the story of free-falling from outer space—from the perspective of Kittinger who set the record in 1960 at 102,800 feet. They also share the inside story on the Red Bull Stratos project and Felix Baumgartner's daring record-breaking fall from space in 2012 before a global audience.
On Aug. 16, 1960, Joe Kittinger made history as he ascended to 102,800 feet in a high-altitude balloon and jumped to Earth, setting four world records. During a distinguished USAF career, Joe served as a test pilot, Squadron Commander, and Vice Wing Commander, and he spent 11 months as a POW in Vietnam. He retired as a Colonel and subsequently set two world ballooning records and won numerous ballooning competitions. Joe is a National Aeronautics Association Elder Statesman of Aviation; was awarded a Lifetime Achievement in Aviation trophy from the Smithsonian National Air and Space Museum; was made an Honorary U.S. Army Golden Knight; and is enshrined in the National Aviation Hall of Fame, the U.S. Ballooning Hall of Fame and the National Skydiving Museum Hall of Fame. To date, Joe has logged more than 16,800 hours of flying time in over 93 aircraft. His adventures are detailed in his autobiography, Come Up and Get Me. He shared his knowledge to help address the challenges of Red Bull Stratos, and as "Capcom" (capsule communications) was Mission Control's primary point of radio contact with Felix Baumgartner during ascent for the globally televised Red Bull Stratos free fall from space.

Art Thompson, Owner Sage Cheshire, Project Director Red Bull Stratos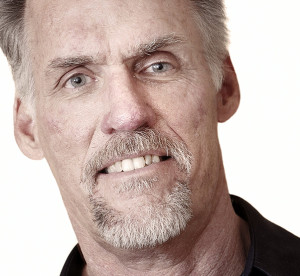 As technical project director for Red Bull Stratos, Art Thompson conceptualized and drove the design, engineering and fabrication of the flight vehicle including development of the life support systems, flight equipment and flight-testing program that enabled Austrian skydiver Felix Baumgartner to make the free fall from space. Art possesses more than three decades of experience in innovating leading-edge design that has produced major milestones in aerospace history, including development of the B-2 "Stealth" aircraft. Thompson co-founded his own company, Sage Cheshire Aerospace, Inc., to provide a wide range of aerospace needs, from initial design and engineering to finished product, while a sister business, A2ZFX Inc. produces tools, molds, digital products, and more for clients from aerospace manufacturers to movie producers for films like "Batman & Robin", "Contact", "Total Recall" and "Air Force One." Art is a member of the Aerospace Medical Association, American Institute of Aeronautics and Astronautics, National Aeronautical Association, Society of Experimental Test Pilots (corporate member), and the Air Force Flight Test Historical Foundation at Edwards AFB Board of Directors. 

Alan Eustace — Space Free Fall, current record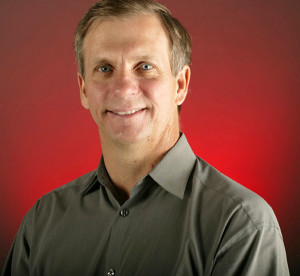 Alan Eustace retired as senior vice president of Knowledge in April 2015 after 13 years with Google. His lifelong interest in flying, skydiving, and engineering lead him to work with the world-class StratEX team to design, build and fly, a scuba-like system for the exploration of the stratosphere. In the final test of this system, Alan and the StratEX team set three new skydiving world records, including the highest exit altitude, 135,899 feet.  Eustace, in his pressure suit ,hung tethered under the balloon and started his fall by using an explosive device to separate from a helium balloon. His descent to Earth lasted 15 minutes and stretched nearly 26 miles with peak speeds exceeding 821.45 miles per hour, setting new world records for the highest free-fall jump and total free-fall distance of 123,334 feet. Because Eustace's jump involved a drogue parachute, while Baumgartner's did not, their vertical speed and free-fall distance records remain in different categories.

Lockheed Martin at 75 Years: March 24 & 25, 10:30-11:30 a.m.
Jack Gordon, president, Skunk Works 1994-1999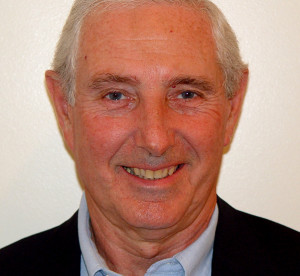 Jack S. Gordon joined Lockheed Aircraft (and) Kelly Johnson's Skunk Works on March 2, 1964. "While I had no idea of what I would be doing at the Skunk Works when I made the commitment, President Johnson announced the existence of the A-11 (the designation was disinformation by the president) on Feb. 29, 1964." Ultimately, Gordon would participate in research and development of aircraft featuring low-observable, stealth technologies. From this would come the succession of aircraft that would become known to the world as the F-117 "stealth fighter," and onto the F-22 advanced technology Raptor. Gordon was President of the Lockheed Advanced Development Company from 1994-1999. With the March 1995 merger with Martin Marietta, the name was changed to Lockheed Martin Skunk Works. "Working with the great men and women of the Air Force F-117 SPO and F-117 operators may have been my most satisfying job. It was most gratifying to watch the F-117s return from the first Gulf War without a loss or even a single bullet hole. Stealth worked."

Steve Justice, retired systems director, Skunk Works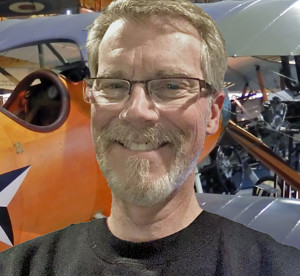 Steve Justice entered the defense aerospace industry in 1978 after graduating from the Georgia Institute of Technology. After 31 years, Steve is the recently retired program director for Advanced Systems at the Lockheed Martin Advanced Development Programs — better known as the "Skunk Works." Considered the "unofficial historian of the Skunk Works," Justice explains Skunk Works is the organization that achieves things "that others have not even dreamed," and that the legacy of what Kelly Johnson created at the Skunk Works resulted in the aircraft that came to be known as the U-2, the SR-71, the F-117 and the F-22 Raptor. Steve retired as director for Integrated Systems at Lockheed Martin's Skunk Works operation. He joined Lockheed Martin Skunk Works in 1984, holding roles of increasing responsibility on programs including the F-117 Nighthawk Stealth Fighter and YF-22 Stealth Air Superiority Fighter. Justice is the recipient of the Kelly Johnson Inventor of the Year award in 1993 and 1999 and the Engineers Council award for Engineering Merit and Project Achievement in 1996 and 1999. He was one of the organization's historians and custodian of reports and artifacts that document ADP's achievements.

Robert J. "Bob" Gilliland, test pilot for the SR-71 Blackbird first flight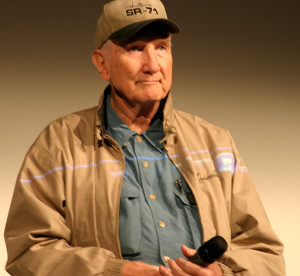 On the early afternoon of Dec. 22, 1964, Kelly Johnson, Lockheed's legendary aircraft designer, shook hands with his chief test pilot and wished him well as he mounted the ladder and strapped into the cockpit of Kelly's finest creation, the yet unnamed and untested SR-71 Blackbird, tail number 17950.
Few were present for its top secret first flight, but all who were knew the importance of its success in maintaining America's supremacy in manned aviation amid the tensions of the Cold War world.
The pilot was Robert J. "Bob" Gilliland, call sign "Dutch 51," and the place was Edwards Air Force Base in the California High Desert.
Following clearance for take-off, Gilliland eased the Blackbird into the sky, out to Mach 1.5 at 50,000 feet in its first flight and into the annuls of aviation history. Following the maiden flight, he continued as the principal test pilot of the SR-71 development program, personally flying each Blackbird as it became operational.
The SR-71 became the fastest high performance aircraft ever built. While active, it reportedly outran nearly 4,000 SAM missiles launched over time in attempts to bring it down. Too fast ever to catch or intercept, the Blackbird did its job well for our country, providing global strategic reconnaissance over a span of six different presidencies.
Gilliland was born in Memphis, Tenn., in 1926. At age 17, he volunteered for the U.S. Navy and was training to go into submarines when he was accepted into the U.S. Naval Academy at the end of World War II. Bob Gilliland graduated from the Academy in 1949, but took his commission in the Air Force where he could go immediately to flight school. He went on to fly the Republic F-84 ThunderJet in combat against MiGs in Korea and was then selected after the war for the elite Air Force Research and Development team, where he flew virtually every aircraft in the U.S. Air Force inventory, including "expanding the envelope" in the Lockheed F-104 Starfighter.
Gilliland has logged more test flight hours at Mach 3 than any other pilot in the world. He has been recognized and honored for his work many times. In the Smithsonian's Air and Space Museum, he is honored for making one of the greatest contributions to aviation in his time as a test pilot/astronaut joining the 7 Mercury astronauts, Charles Lindbergh and Howard Hughes in the same honor. Bob is a fellow in the Society of Experimental Test Pilots and a recipient of the Flight Test Historical Foundation "Lifetime Achievement Award" for his distinguished aviation career. Bob was awarded the prestigious Ivan C. Kincheloe Award in 1964 for his work on the Blackbird program.
Those who meet Bob concur immediately with why a fellow test pilot once identified him simply as " … the smartest, nicest man I have ever known; a classy guy and true friend."

Black Planes, Blue Sky – March 24, 4-5 p.m.
Doug Benjamin, 2014 SETP Executive Adviser, Test Pilot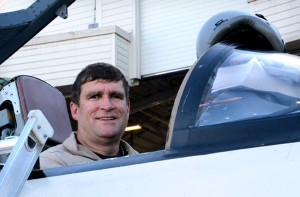 The plane that Doug Benjamin flew and tested at Edwards AFB, Calif., was so secret its existence was denied for years.
Benjamin graduated from the Air Force Academy in 1978, completed pilot training, and became a T-38 instructor pilot. He then flew operationally as a fighter pilot on the F-106 and the F-16. He attended EPNER (French Test Pilot School), and was assigned to the U.S. Air Force Test Pilot School as an instructor. He subsequently moved to the F-16 Combined Test Force, testing all F-16 models. After staff and acquisition schools, he served in the Flight Test Division of the F-16 Systems Program Office.  During his next assignment, he flew on and commanded a variety of classified programs, including the Boeing Bird of Prey technology demonstrator.  He flew 21 of its 38 flights, including envelope expansion, mission utility and tactical applications.  Doug retired from the Air Force in 2000 and became an engineering test pilot with Boeing Commercial Airplanes in Seattle, where he has flown on multiple 737, 747, 757, 767, 777 and 787 development and certification programs. He is currently the Boeing Chief Pilot for Military Transport, with responsibilities covering tanker, airlift and airborne battle management. He was project pilot for the 747-based Airborne Laser, and was the pilot for the first-ever shoot down of a boosting ballistic missile. He flew first flight of the P-8A Poseidon, and is currently flying on the P-8I program.  He has more than 9,400 hours flying time in more than 90 aircraft types; FAA type ratings in nine aircraft, and is current on all Boeing models, as well as the T-33 and T-38.  He has a BSAE from the U.S. Air Force Academy, an MAS from Embry-Riddle Aeronautical University, and a MBA from the University of Phoenix. He was inducted as an "Eagle" by the Flight Test Historical Foundation at its 2004 "Gathering of Eagles," and awarded a retroactive Kincheloe Trophy in 2007 for work on the Boeing Bird of Prey. He's been a member of the Society since 1996 and was named a Fellow in 2008.

Lockheed Vega: Bridge to the Future – March, 25, 9:30-10:30 a.m.
The Lockheed Vega was a versatile air transport and work horse built by Lockheed Aircraft before Franklin Delano Roosevelt became president. The pioneering aircraft, including its adherents and a Lockheed descendant, provided a bridge to the future of subsequent aviation development. The only Vega still flying is on display at the Los Angeles County Air Show.

Allan Lockheed Jr., CEO Allan Lockheed & Associates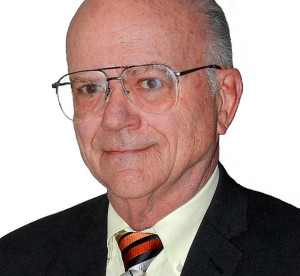 Allan Lockheed, Jr., is the CEO of Allan Lockheed & Associates. His wide-ranging career has included corporate management and private consulting in technical and management fields for Kennecott Copper, Union Pacific, Exxon Co USA, Martin Marietta, and others. He developed and applied systems and management development skills to justification, development, implementation and management of hardware and software systems. Lockheed graduated from the University of Arizona, with distinction, in Engineering and Computer Science / Systems Engineering. He founded Allan Lockheed & Associates in Denver, Colo., where he developed design software and engineers solutions for high performance piston engines. Most recently, Lockheed assisted HDR Inc. with market study, business plan and FAA licensing for Spaceport Colorado at Front Range Airport. He participates in several aviation organizations including Jacqueline Withers' BCFG, enabling kids to experience flight, properly build airplanes, and discover their own leadership.  Based on lessons from the 1930s Golden Age, when Allan Sr. created the milestone generation of Lockheed commercial and exploration aircraft, Allan looks forward to the next Golden Age of Flight — in space. Allan Lockheed's father experienced transport from stage coach to airliner. Lockheed colleagues' achievements established airpower protection. Now, the pioneering momentum leads to another Golden Age— settlement beyond the Earth!

Buzz Hale, Pilot, Lockheed Vega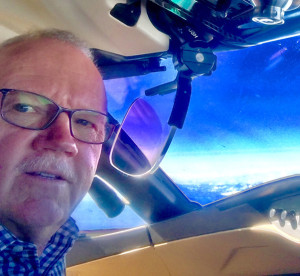 Lindsay (Buzz) Hale is a career aviator with a background in the restoration of Golden Age aircraft, as well as development of experimental applications for classic aircraft providing safety and integration into the new age operating environment.
Hale started his career as a bush pilot and mechanic in Alaska in 1977. He and high school friend John Magoffin embarked on their career journeys together, flying from their home town of Douglas, Ariz., to Fairbanks, Alaska. Hale and Magoffin have been partners and professional colleagues in numerous projects ever since.  After acquiring a Curtiss C-46 Commando, their individual love of innovative Lockheed aircraft emerged.
Hale began an airline career flying Lockheed L-188 Electras and acquired a Lockheed Model 12A Electra Jr. and L-18 Lodestar. Magoffin acquired a model 10-E Electra, L-18 Lodestar and a Detroit Lockheed DL1 Vega. His enduring passion for classic aircraft and aviation continues.
After Magoffin restored the Detroit Lockheed DL-1 Vega to flying status, Hale enjoyed the honor of flying with Magoffin as "flight engineer" in the Vega on its transcontinental flights to Oshkosh AirVenture, Reno Heritage Classic and back to Tucson.
Meeting with Allan Lockheed Jr. and Magoffin, Hale realized that the Vega is the aviation "missing link." The plywood Vega holds at least 72 speed, distance and altitude records, but the metal Vega proved to be a truly revolutionary version.
As Magoffin explains: "There are two types of aircraft in this world, those before the DL-1, the 'box kites,' and those after the DL-1, the modern airplanes."

John Magoffin, Owner-Pilot, Lockheed Vega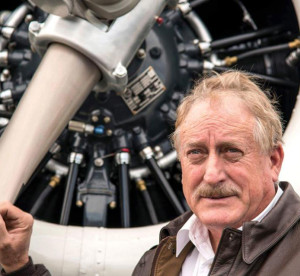 The genius who designed Owner-Pilot John Magoffin's restored Lockheed Vega — the only Vega flying in the world – began his career at Lockheed in 1916 and later built a reputation as familiar to aviation fans as Kelly Johnson's. The Vega's chief engineer was Jack Northrop, and he was assisted by another aviation notable: Jerry Vultee, who later founded a company that merged with Consolidated Aircraft to form Convair. What the two created was "a revolution in the sky," says Magoffin, quoting the title of a book about Lockheed's early single-engine airplanes. The Vega was powerful and sleek, unlike most of the other airplanes flying in 1927—"an artillery shell amid a gaggle of box kites," wrote aviation author Budd Davisson in a recent issue of Sport Aviation. It quickly gained a following among racers and record-breakers. Amelia Earhart flew hers on the second solo flight across the Atlantic in 1932. Wiley Post flew his around the world the year after.
Read more at https://www.airspacemag.com/history-of-flight/last-vegas

It's a Bird, It's a Plane, It's a Blackbird! – March 25, 4-5 p.m.
Eddie D. McKim, SR-71 RSO


Eddie received a BS degree from Indiana State University in 1969, and, following graduation, he joined the U.S. Air Force. After completing Navigator and Bombardier training at Mather AFB, Calif., he was assigned to the 22nd Bomb Wing at March AFB, Calif., flying B-52Ds. He deployed with the bomb wing to Vietnam and flew 95 combat sorties in support of Arc Light and Linebacker II. In February 1976, he was assigned to the 380th Bomb Wing flying the FB-111A at Plattsburgh AFB, N.Y. During his four years at Plattsburgh, he participated in SAC's Bombing and Navigation competition and twice received the coveted Fairchild Trophy. In 1980 he was selected to the SR-71 program at Beale AFB, Calif., and flew the aircraft for four years an RSO in support of operational sorties worldwide. McKim retired from the Air Force as a lieutenant colonel. After retirement, he worked for Lockheed Martin and Northrop Grumman.

David Lawrence, SR-71 RSO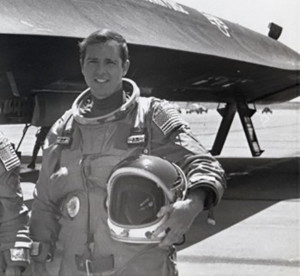 David Lawrence graduated from the Virginia Military Institute in May 1970 as a second lieutenant. In the Air Force. He immediately reported to Mather AFB in Sacramento, Calif., for Air Force Undergraduate Navigator Training. His first operational assignment was as a Weapons System Operator (WSO) in the McDonald Douglas RF-4C Phantom II. He flew approximately 200 combat missions in Southeast Asia. In 1977, he was reassigned to Mountain Home AFB, Idaho, to fly the General Dynamics F-111F Aardvark. In 1978, he deployed with the F-111F to RAF Lakenheath, England, to assume the nuclear alert mission previously performed by the F-4. In 1980 he was accepted to fly the SR-71 at Beale AFB, Calif.
He flew approximately 450 hours as a Reconnaissance Systems Operator in the SR-71 from Beale, Kadena AB, Japan, and RAF Mildenhall, England. In 1990, he retired from the Air Force as lieutenant colonel. In 1995 he went to work for the Lockheed Martin Skunk Works. He retired from Lockheed Martin in 2013.
 
Dana Purifoy, NASA Armstrong Director for Flight Operations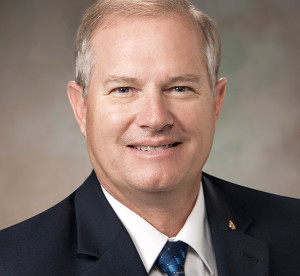 Dana D. Purifoy is director for Flight Operations at Armstrong. He is responsible for the center's fleet of 22 highly modified manned and unmanned aircraft that are flown on worldwide science, astronomy and aeronautical flight research missions, as well as the flight and ground crews that fly and maintain them. A former Air Force test pilot, Purifoy came to NASA as a research test pilot in 1994. During 11 years with NASA, he flew a number of significant research programs. He flew the NB-52 mothership during launches of the X-38 prototype crew return vehicle and the X-43 hypersonic scramjet vehicles, experiments on the F/A-18 Systems Research Aircraft, the Convair 990 space shuttle tire tests, and worked on the X-36 tailless fighter agility project.
Purifoy completed Air Force pilot training in 1978. Prior to becoming a test pilot, he flew F-111 and F-16 aircraft in Great Britain and West Germany. Purifoy served as project pilot in the joint NASA/Air Force X-29 Forward Swept Wing research program and also served as project pilot and joint test force director with the Advanced Fighter Technology Integration/F-16 program. Purifoy was chief of the Systems Evaluation Branch at the U.S. Air Force Test Pilot School at Edwards. His last assignment in the Air Force was test flying U-2 aircraft.
 
John McKay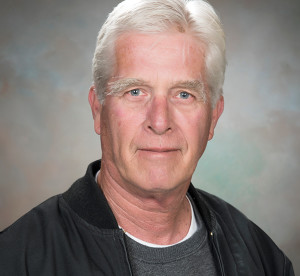 John McKay retired in 2005 as branch chief of Aircraft Maintenance at NASA Armstrong (then Dryden).
McKay enlisted in the Navy Sept. 6, 1972, finishing his four-year enlistment in August 1976 after serving on Yankee Station in the closing stages of the Vietnam War. He hired on at NASA Dryden in October 1976. The list of aircraft he worked on or was crew chief for includes the SR-71. He was lead on Shuttle landings Abort Once Around Dryden team, and served as branch chief of the Aircraft Maintenance Division from 2000-2005.
Editor's note: Subject to change without notice.