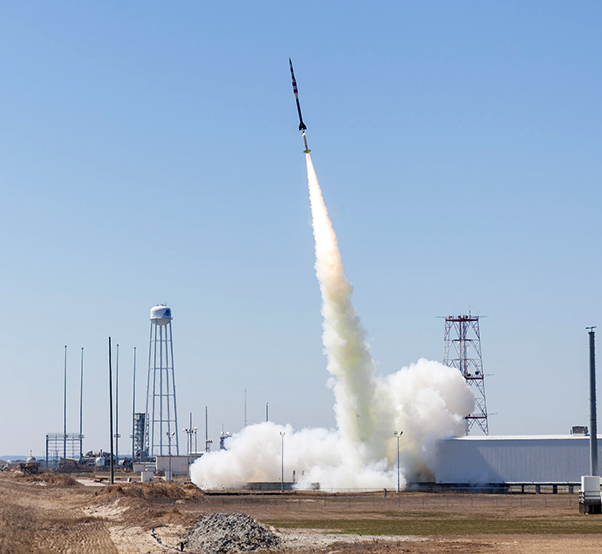 The launch of a Black Brant IX sounding rocket carrying the Advanced Supersonic Parachute Inflation Research Experiment or ASPIRE was successfully conducted at 12:19 p.m., EDT, March 31, 2018, from NASA's Wallops Flight Facility in Virginia.  
ASPIRE was testing a parachute for possible future missions to Mars.
The next ASPIRE test at Wallops is currently scheduled for later this summer.
ASPIRE is managed by NASA's Jet Propulsion Laboratory in Pasadena, Calif., with support from NASA's Langley Research Center in Hampton, Va., and Ames Research Center in Silicon Valley, Calif., for the agency's Science Mission Directorate in Washington.  
NASA's Sounding Rocket Program is based at Wallops. Orbital ATK in Dulles, Va., provides mission planning, engineering services and field operations through the NASA Sounding Rocket Operations Contract. NASA's Heliophysics Division in Washington manages the sounding rocket program for the agency.