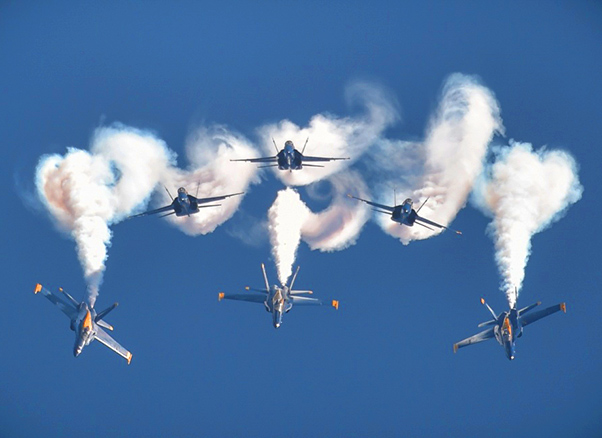 This year will the last year spectators and enthusiasts will see the U.S. Navy Blue Angels flying their iconic blue and gold F/A-18 Hornet aircraft.
That's because following this year's show season, the team will be transitioning to the newer F/A-18 Super Hornet. To facilitate the switch, the team will perform a shorter schedule in 2020 versus previous years to allow for additional training.
There are five opportunities in Southern California for fans to see the Blue Angels this year.
March 14: Naval Air Facility El Centro
March 21-22: Los Angeles County Air Show in Lancaster
Sept. 26-27: Marine Corps Air Station Miramar
Oct. 3-4: Naval Air Station Point Mugu