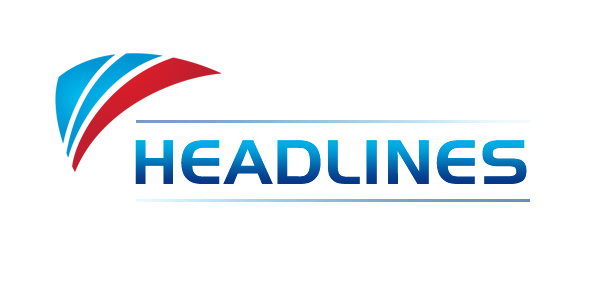 News
More American troops leave Iraq for medical evaluation after Jan. 8 Iran missile attack-
Additional U.S. troops have been flown out of Iraq for closer evaluation of potential concussion injuries from the Iranian missile attack of Jan. 8, U.S. defense officials said Jan. 21.

Pentagon gives conditional OK to resume Saudi military training in U.S.-
The Pentagon has given the Navy and other military services conditional approval to resume training of Saudi Arabian nationals in the U.S.

Space Development Agency on track to become part of Space Force in 2022, director says-
The U.S. government's Space Development Agency will officially become part of the Space Force in October 2022, its director told reporters Jan. 21.


Business
Leonardo flies new Falco Xplorer drone-
A new 24-hour-endurance drone built by Italy's Leonardo has made its maiden flight in trials run in cooperation with the Italian Air Force, the firm said.

BAE buys up GPS, radio units divested by UTC, Raytheon-
BAE Systems announced Monday that is has reached an agreement to buy two subsidiaries being divested for antitrust reasons by Raytheon and UTC as part of the merger between the latter two companies.

Huntington Ingalls Industries names new program director for Columbia class sub-
Huntington Ingalls Industries has named Brandi Smith to lead the construction activities for the U.S. Navy's top shipbuilding priority, the Columbia-class ballistic missile submarine.

EU leaders try to stir up space business, but funding is at risk-
European Commission vice president Margrethe Vestager has made an impassioned plea for Europe's space program to be properly funded.

Britain orders Airbus H145 helos amid scramble to fix pilot shortage-
Rotary pilot and rear crew training capabilities for the British military have been given a lift with an order for additional Airbus helicopters in part of a wider boost to a package of improvements announced Jan. 21 by the Ministry of Defence.

Industry protest ensnares Germany's multibillion-dollar combat ship-
The losing bidder for Germany's MKS 180 large-frigate program has filed a protest against the government's pick of Dutch shipyard Damen for the $6.7 billion job.


Defense
Army 'fully committed to replacing the Bradley'-
The Army is rebooting its program to replace the 1980s-vintage M2 Bradley, not cancelling it, the four-star chief of staff insisted this morning.

DARPA's latest mad science experiment: A ship designed to operate completely without humans-
The U.S. Defense Advanced Research Projects Agency has launched its newest foray into unleashing robot warships on the world's seas: NOMARS.

Navy CMV-22B Osprey design completes first flight-
The first CMV-22B Osprey – the tiltrotor aircraft selected to replace the Navy's aging fleet of C-2A Greyhounds as the carrier onboard delivery aircraft – completed its first flight operations, according to its manufacturer.

Navy will commission all expeditionary sea bases as USS warships-
The Navy will now commission all of its Expeditionary Sea Base ships to allow them to conduct a broader and more lethal mission set, compared to original plans for them as Military Sealift Command ships with a USNS designation.

Sea Hunter USV will operate with carrier strike group, as SURFDEVRON plans hefty testing schedule-
The Navy's experimentation squadron for unmanned surface vessels has big plans for its second year that include integrating the Sea Hunter Medium USV into a carrier strike group and leading a large U.S. Pacific Fleet experiment this summer.