AEROSPACE VALLEY, Calif. — Already poised to plan, improve, organize and schedule the North American air show community's 2023 season of continued growth following the pandemic shutdowns, the International Council of Air Shows (ICAS) members will confront a new gremlin when they convene for their once-a-year meeting in Las Vegas, Dec. 12-15.
Shockingly, on the next to final day of the 2022 Air Show Season, a midair formation collision in Dallas, Texas, between two Houston-based Commemorative Air Force historic warbirds created a media frenzy to burden an already heavy agenda facing ICAS delegates gathered at the new Forum Convention Center.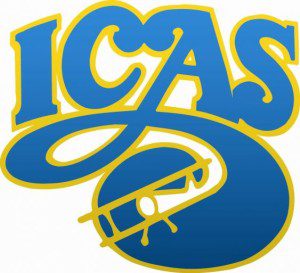 Notably central to timely interest and decision-making for 2023 air shows in the ICAS Southwestern Region, are decisions about scheduling of Aerospace Valley and the Commemorative Air Force Camarillo Wing air shows. The annual December meeting is the one time and place for air show performers and air show operators to make the deals that end up on the list of air shows. And that also applies to air shows seeking performances of the Thunderbirds, Blue Angels, Golden Knights, military precision formation demonstrators and international teams such as Canada's Snowbirds, and national teams from Great Britain, Italy and other nations.
Within hours of the first national media reports on the Wings Over Dallas Air Show crash, ICAS offered prayers and expressed condolences to families of six lost aviators, and advised air show community members, partners and colleagues on responsibly and accurately answering questions from reporters.
Beginning with the first rule for interviewees, the right to remain silent, the organization that was created to protect the spectators on the ground advised news sources not to guess or speculate, saying not to feel pressured to do an interview if it would feel uncomfortable.
One source of discomfort is a tendency of some news organizations to gloss-over or omit the National Transportation Safety Board (NTSB) investigation into the cause or causes of the crash, and immediately leap into theories about what happened at an Air Show held under direct control and on-site safety watch of the Federal Aviation Administration.
ICAS noted that as tragic as the mid-air collision was in Dallas, nobody on the ground was killed or injured. The provisions of current Air Show safety policy worked as intended.
Unfortunately, that knowledge was largely lost to the public. Most organizations across the spectrum of media today, including the multi-platform delivery arms of NPR (National Public Radio) rely either heavily or almost totally on the Associated Press (AP) for coverage of breaking news events nationally, worldwide, and even locally.
Clinging to an obsolete narrative, the AP's performance in reporting the Dallas tragedy revealed organizational ignorance about air shows, including training, evaluation and medical examinations air show pilots receive before they fly. These FAA requirements apply to the entire Air Show community, including the Commemorative Air Force.
The same applies to the maintenance; repair, airworthiness inspections and operational standards required for fully restored aircraft.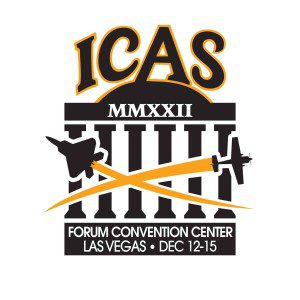 But at Dallas the AP dove into files for outdated concerns and fears, rounding up tearfully shocked eyewitnesses along with usual suspects to ponder and speculate on possible causes, rehashing long-disproven theories. Take for example this passage from AP's lead story: Air show safety — particularly with older military aircraft — has been a concern for years. In 2011, 11 people were killed in Reno, Nev., when a P-51 Mustang crashed into spectators. In 2019, a bomber crashed in Hartford, Conn., killing seven people. The NTSB said then that it had investigated 21 accidents since 1982 involving World War II-era bombers, resulting in 23 deaths.
In a following passage, the AP quoted an aviation attorney who ventured an opinion as to the cause of the crash and volunteered a comment about the AP's crash history perspective. He was quoted as saying, ìI am not blaming anyone and to the greatest extent possible, air shows, the pilots and the aircraft that fly in them are safe. Air shows are one of the largest spectator events in America and it is rare that a tragedy like this occurs."
In contrast to AP's statistic, ICAS reports:
Average annual air shows in U.S. and Canada: 325-350
Attendance at North American air shows estimated at 10-12 million a year
Certified air show pilots in North America: 320.
The Air Show audience:
Demographical, air shows draw well-educated, affluent men, women and children. More than 70% have some college education. Three quarters report household income of $35,000 or more. The average adult spectator age is just under 39, with more than 53 percent between 30 and 50.
History
ICAS was founded in 1967 by a handful of air show professionals seeking to protect and promote the North American air show by organizing to standardize best practices for safety, liability insurance and governmental relations. In mid-1976, the group was incorporated in Wisconsin, ìÖ to provide information to air show sponsors and pilots; to promote safety at all aviation events; and to work with government agencies to develop air show safety standards.î
Although the annual ICAS Convention became the center of much of the organization's yearly activity, the organization has since become the recognized world leader on a range of air show-related issues, including safety, regulation, industry standards and best practices, interaction with the military, and ethics.
Today, the International Council of Air Shows is dedicated to building and sustaining a vibrant air show industry to support its membership. To achieve this goal, ICAS demands that its members operate their business at only the highest levels of safety, professionalism, and integrity.