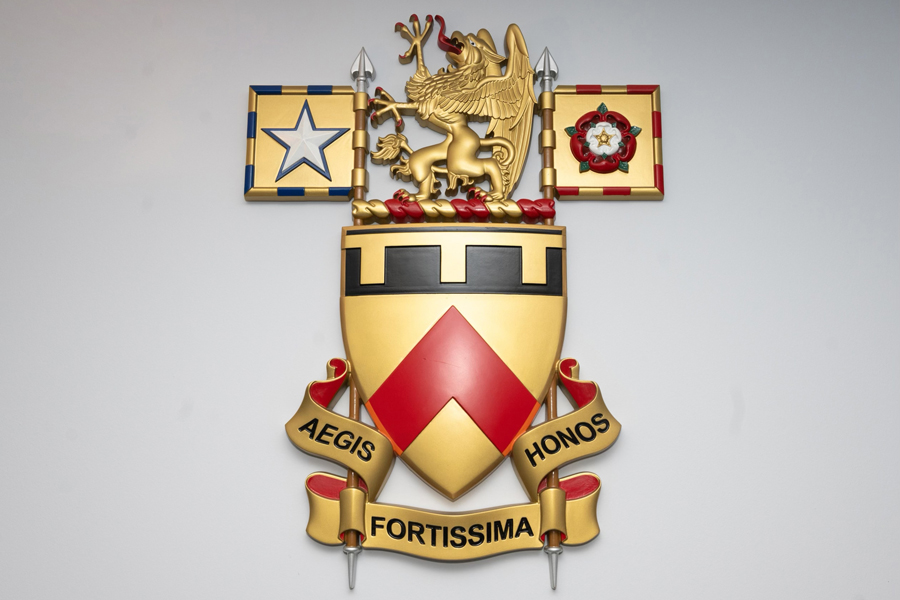 If you're a service member or a federal worker, there's a good chance that you come across meaningful insignia daily. From presidential seals, medals and flags to chevrons, unit badges and other decorations, each of these items includes emblems with colors and symbols that tell a story, giving an identity to the people and institutions they represent.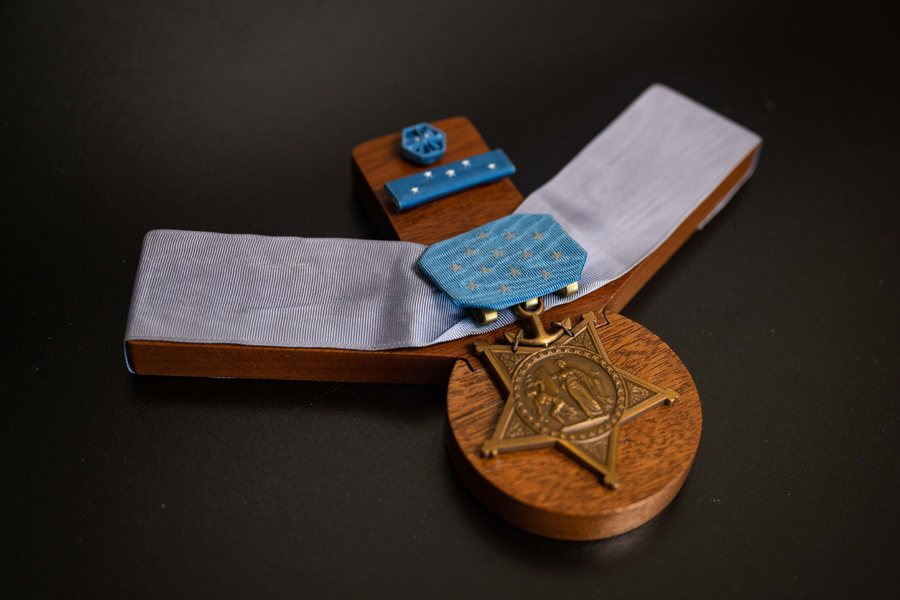 Heraldry, as it's known, is an art form that was derived in combat, so its military attachment is fitting. Heraldry was first created in the 12th century in northern Europe to essentially identify combatants on the battlefield. Today, that still rings true. In the U.S. military and within the federal government, many seals and insignia can be traced to the aptly named Institute of Heraldry, a small office of 19 civilian employees within the Department of the Army who are best described as the guardians of the nation's symbolic heritage.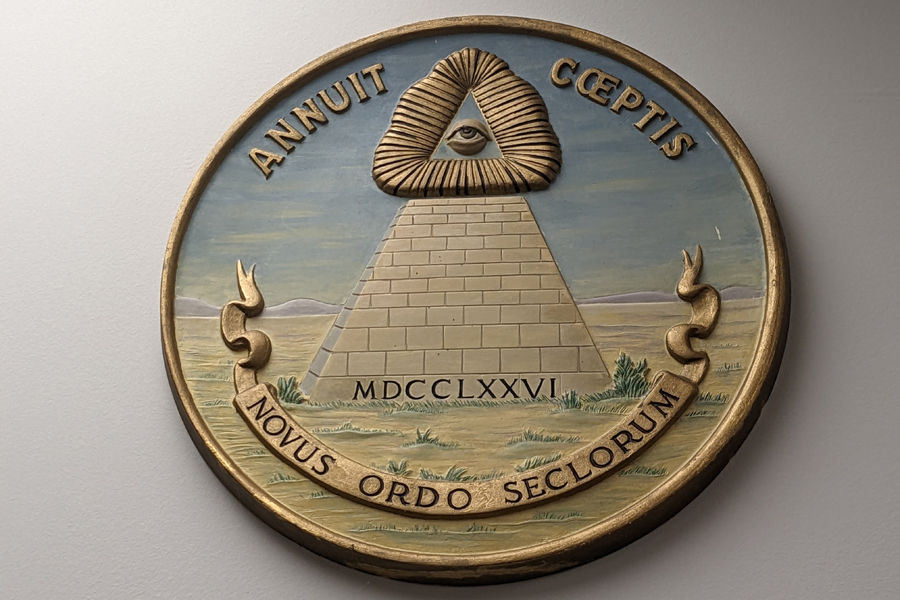 Just, whatever you do, don't call the institute's products logos — that's a term used for branding, not organizational identity, officials said. And no, they're not responsible for those challenge coins that service members love to collect (although the insignia stamped onto the coin might be their work).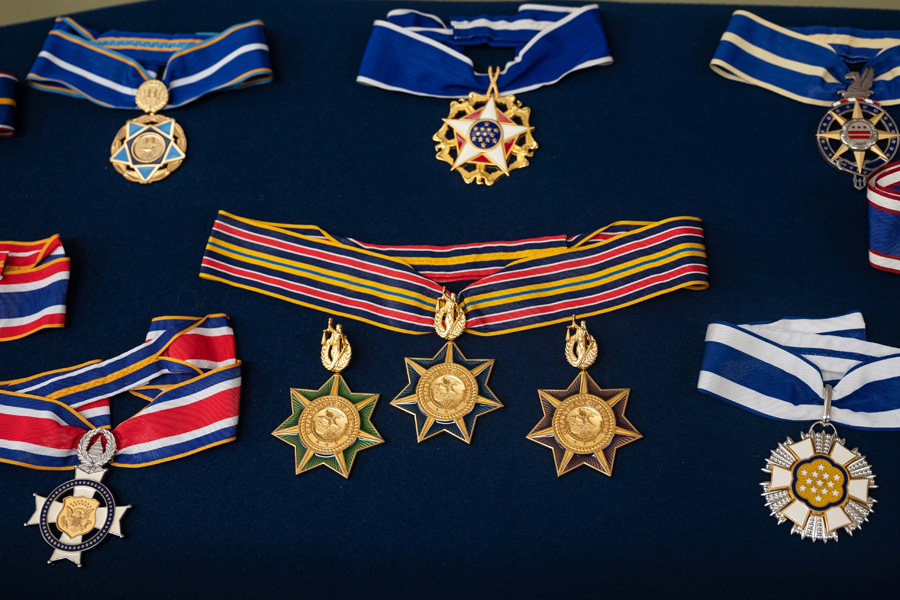 Based at Fort Belvoir, Va., The Institute of Heraldry has been under the purview of the Army since 1918 when President Woodrow Wilson directed the secretary of the Army to establish a means to oversee the design of Army insignia, which had not been standardized until that point. Nowadays, the institute is the designer of insignia for various U.S. government agencies and the armed forces. It's also the only producer of presidential and vice presidential seals and coats of arms.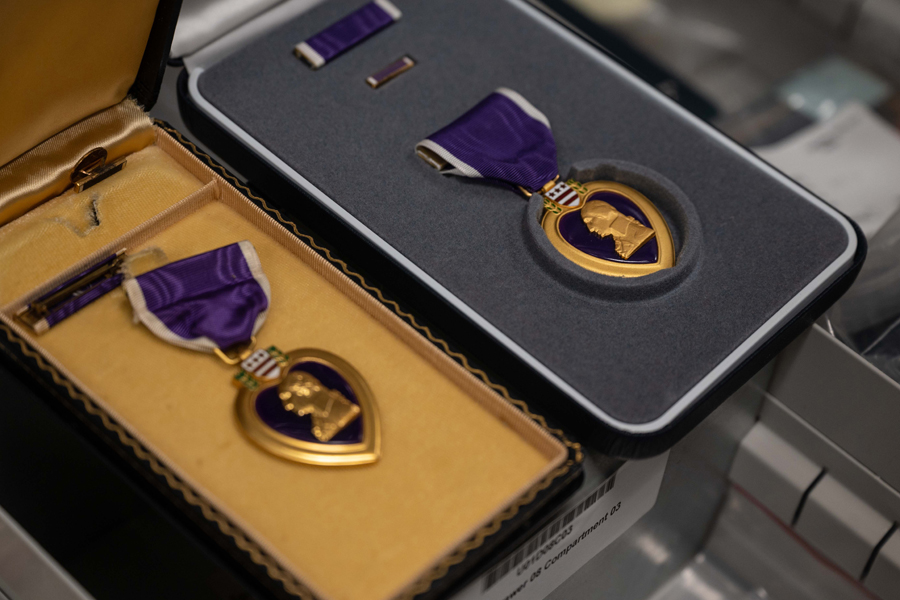 So, what about that chevron on your uniform, badge on your cap, or the seal that adorns the building you walk into every day? Over the past 100 years, someone at The Institute of Heraldry was likely responsible for it. The office's designers create the various insignia by studying the mission and requirements behind the organization that asked for it. Then the designers work their magic. But, according to Institute Director Charles Mugno, it's not something just any artist or graphic designer could do.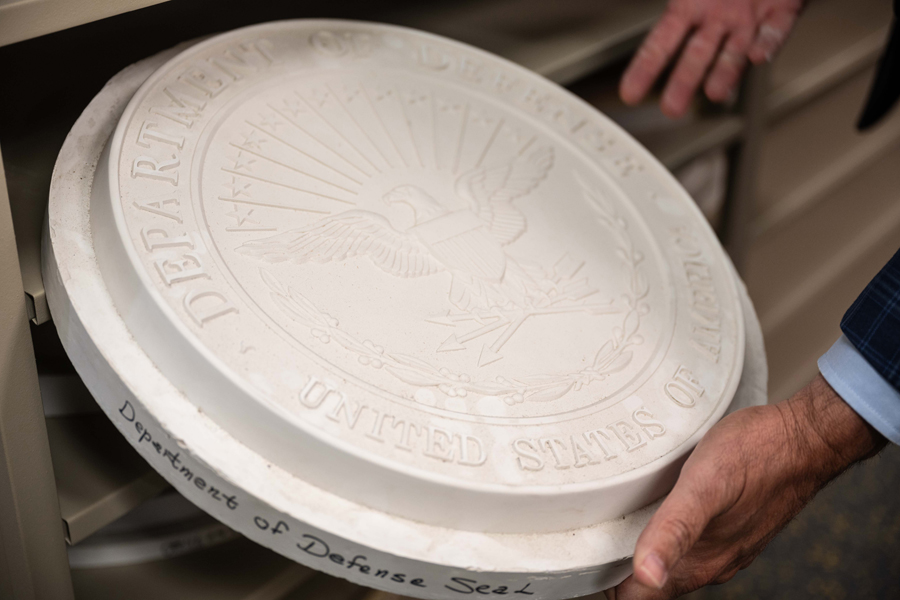 "There's really no art school that specializes in teaching the heraldic conventions associated with true heraldic symbolism," he said, calling those conventions complex. "We look for people who have an interest in wanting to create visual organizational identity using symbols. Then, when they come here, it takes about a year or two to be able to reach a level of expertise where they can sit down and, on their own, do creative heraldry."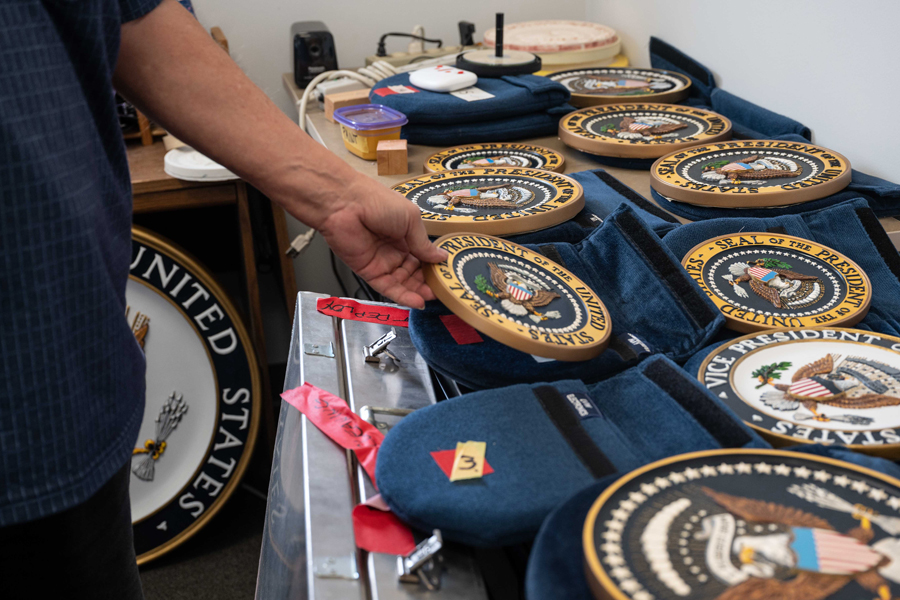 One such expert, Mike Craghead, has been hand painting presidential seals for 21 years. The seals, which are molded from epoxy, fiberglass and resin, can be seen throughout the White House and on Air Force One. The presidential design has remained the same since it was codified into law in 1945. In fact, once heraldic insignia and seals are created, they're rarely changed.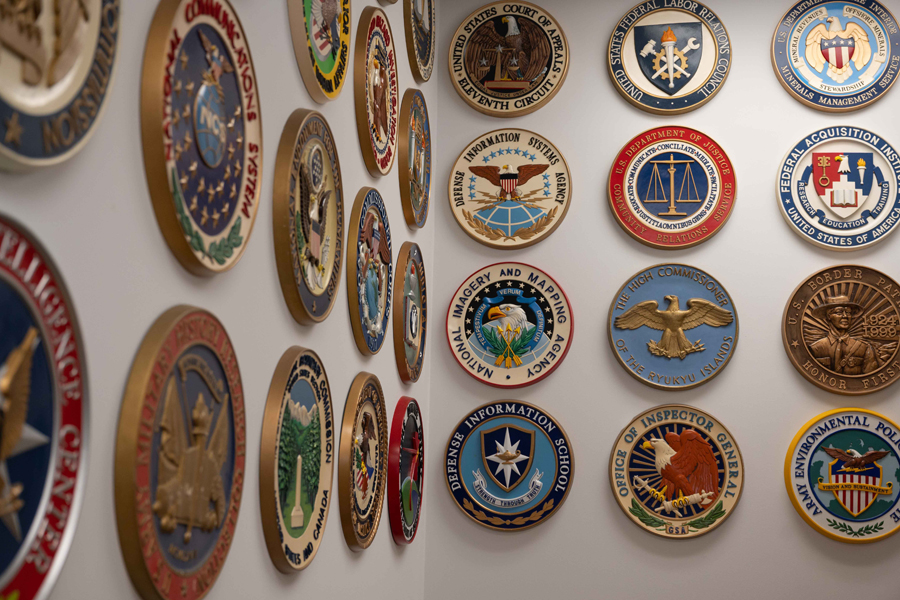 "What you want is every past, present or future member of that command or agency to be able to share in the historical legacy of that seal and that symbol," said Mugno, a former Marine Corps colonel. "It allows for cohesiveness and unit morale common to all members that is particularly important in the military."
That may make you think there can't be much more for the institute to do, since so much has already been established in the military. But you would be wrong. There are always new seals and insignia to be created, such as badges for unmanned aircraft systems or new campaign medals. During fiscal year 2022, Mugno said the institute completed more than 600 projects, including the creation of coats of arms and seals for the fleet oiler USNS John Lewis, the cutter USCG William Chadwick and other new vessels.
"We created a law-enforcement decoration for the attorney general to recognize community-oriented policing," Mugno said of the more recent work they've done. The institute also worked closely with the Director of National Intelligence, a cabinet position that was created after Sept. 11, 2001, to develop that office's heraldic program.
And oh yeah — there's the Space Force. That has given these heraldic experts lots to do. Since 2019, when the branch was created, the institute has worked to outfit the service with everything it needs, including seals, flags, badges and other uniform accessories.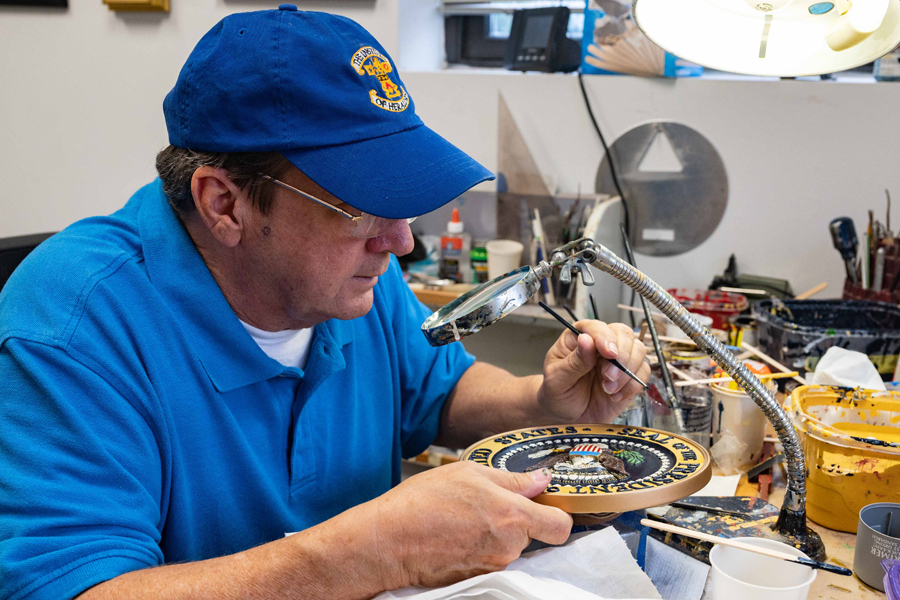 Mike Craghead, an Institute of Heraldry employee, paints a presidential seal. The seals, which are molded from epoxy, fiberglass and resin, can be seen throughout the White House and on Air Force One. The presidential design has remained the same since it was codified into law in 1945.
"It was a rare and exciting opportunity," Mugno said of the process, which is still in the works. "We are probably 90 percent completed in their heraldic program. We have three or four designs … that we are awaiting approval. Then we'll begin the development phase of actually creating the insignia."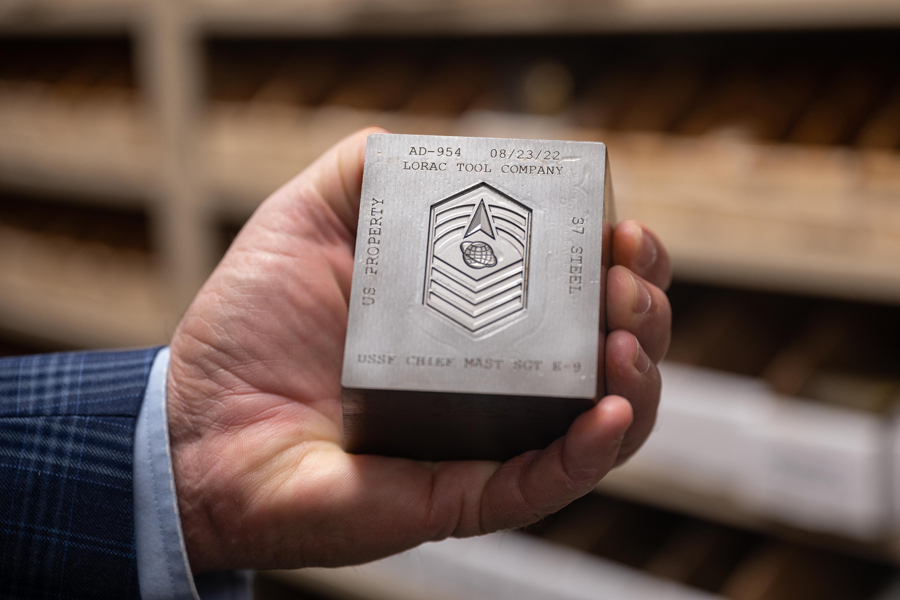 Once the designs are created and approved for any client, the institute works with 18 partnering U.S. manufacturers that they certify to bulk-produce various items displaying the insignia. Before the manufacturers can start the process, though, the institute's quality assurance experts make sure their equipment, such as the stamp-like dies that make medals, is up to par. Some of those items are sent to the institute to undergo rigorous testing before production begins. Additional testing on the finished products includes scrutinizing everything from textile thread color to the depth that an insignia is cut into a medal, as well as what mix of metals were used for it.
A small team of the institute's experts also goes to the certified manufacturer facilities and military clothing sales stores the products are sold in, such as the Army-Air Force Exchange System and other base exchanges. While there, they review each piece of metal or textile that's created to ensure compliance with official specifications.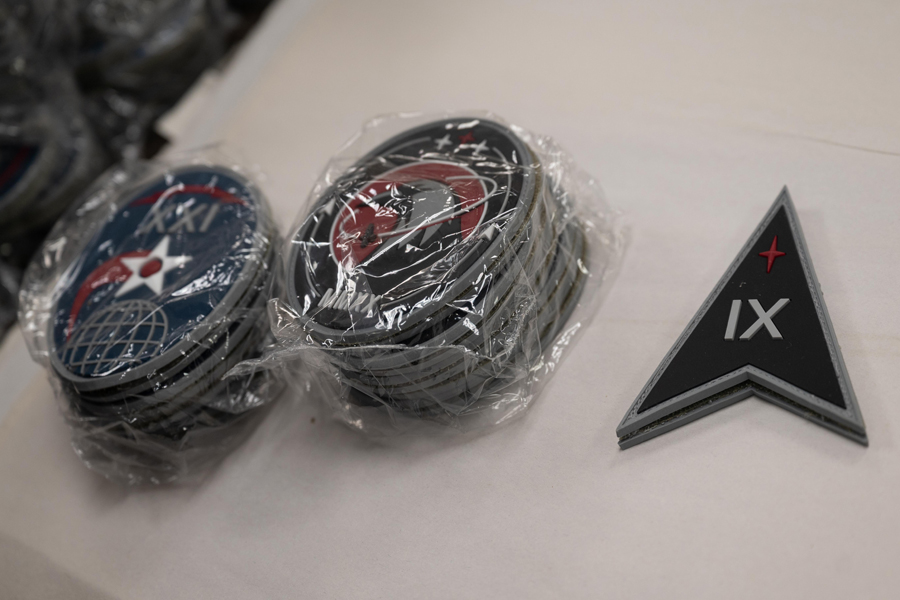 In their spare time — which isn't much — the institute's artists are digitizing Defense Department awards and insignias that were created prior to the late 1990s. Back then, all of the artwork was created by hand, which took much longer than the current processes that use computer-aided design.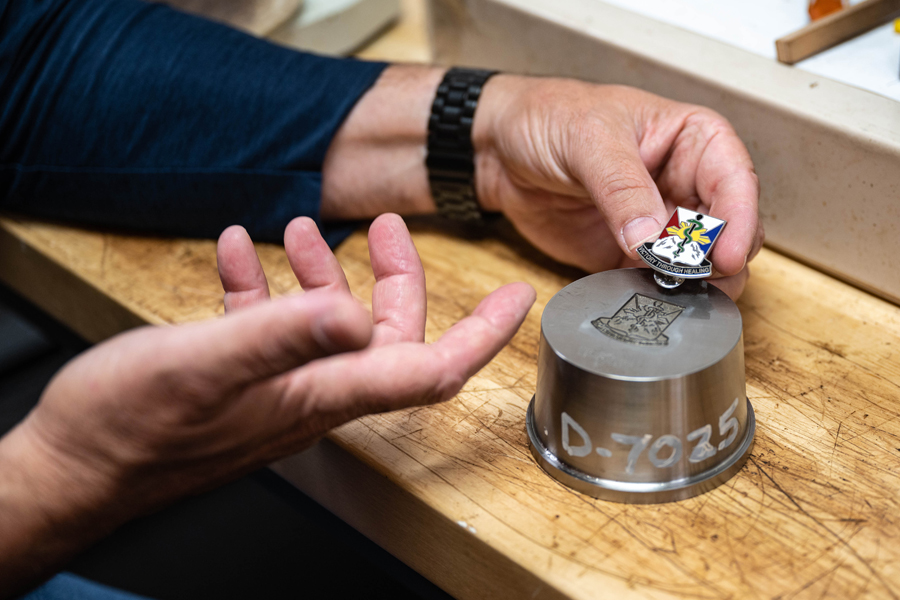 "Because our origins go back to 1918, we have a tremendous amount of files in that 80-plus year time frame that were painted by hand," Mugno said. "Slowly but surely, we'll bring those files into the digitized world."
So, if you've ever wondered what the "cap of liberty" on the Army seal means, or what the differences are among the Army, Navy and Air Force Medals of Honor, rest assured that someone at The Institute of Heraldry knows the answer!