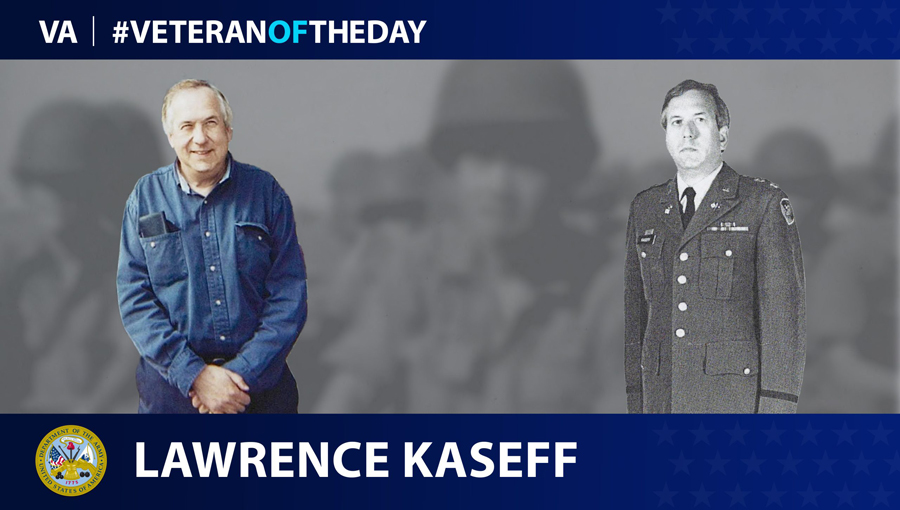 Lawrence G. Kaseff was born in Indiana in November 1941.
When Kaseff was in college, it was required that all students enroll in Reserve Officer Training Corps for their first two years.
After his first two years in ROTC at Indiana University, Kaseff chose to complete his two remaining years and attended training at Fort Knox Armor School for a week in his third year. After graduating and receiving his commission in 1963, he received a draft deferment from active service so that he could further pursue his education and take care of his ailing father. Kaseff went on to earn a master's degree in economics from Indiana University, as well as a Ph.D. from Ohio State University.
In 1970, Kaseff went to Fort Gordon for training and took various courses in systems analysis and management. He received orders for Vietnam, but they were later rescinded, as there were already signal officers in Vietnam. Stateside, he was in charge of a data processing center, and he also worked as a weapons officer and transportation officer. As a weapons officer, he oversaw a firing range and assigned weapons to soldiers. He also served as a recruitment retention officer.
Kaseff also taught economics at the University of Georgia's Augusta College before transitioning into the Army Reserve after two years in the military. In 1980, he graduated from Command and General Staff College and, in 1982, returned to active duty. He worked as a budget officer and was also the director of admissions at the United States Military Academy West Point for the state of Indiana and part of Kentucky. After retiring from the Army as a lieutenant colonel in 1992, he joined an organization for Jewish War Veterans.
We honor his service.