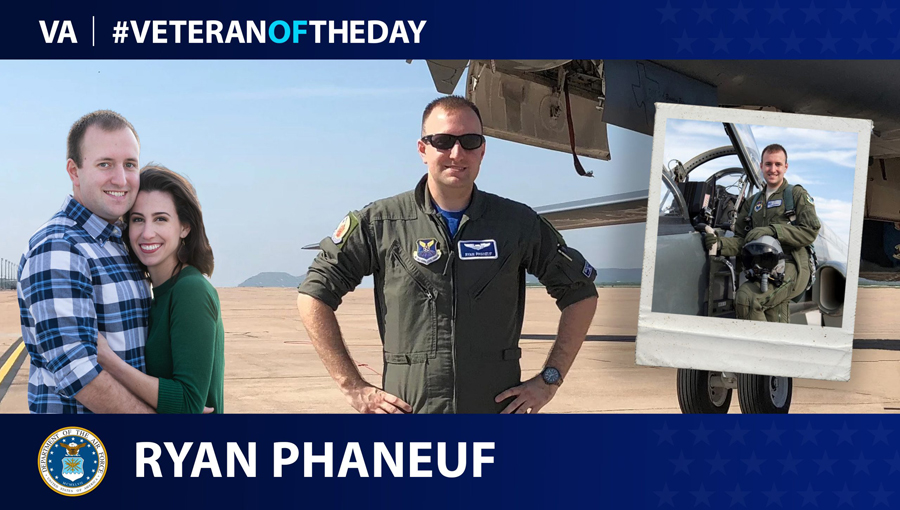 Ryan Scott Phaneuf was born in June 1989 in Nashua, N.H., to Donald and Nancy Phaneuf.
After graduating from Presentation of Mary Academy in Hudson, New Hampshire, in 2003, Phaneuf attended Alvirne High School, where he joined the Air Force Junior Reserve Officer Training Corps during his freshman year and continued to be involved until his graduation in 2007. His involvement in AFJROTC only strengthened his interest in aviation and the Air Force. Because of his dedication and high academic achievement, Alvirne's Class of 2006 agreed that he be promoted to AFJROTC's highest rank: cadet colonel. After graduating from high school, Phaneuf attended Embry Riddle Aeronautical University in Daytona Beach, Florida, where he obtained a Bachelor of Science in applied meteorology and graduated in 2012. In the same year, Phaneuf entered active duty as a commissioned officer.
Although he was quiet and humble, Phaneuf was acknowledged by many as a strong leader, instructor, aviator and an example to others. One of his meteorology professors said, What I always admired most about Ryan was that he never backed down from life challenges.
Before becoming a flight instructor in the T-6A aircraft, Phaneuf was a student pilot at Laughlin Air Force Base in Del Rio, Texas. He also served at Dyess Air Force Base in Abilene, Texas, and Ellsworth Air Force Base, S.D. He had experience flying the B-1B Lancer and earned the call signs Phantom and FOGG during his piloting career.
In January 2020, Phaneuf voluntarily deployed to Kandahar Airfield, Afghanistan, with the 430th Expeditionary Electronic Combat Squadron. He and his co-pilot were killed in action after the Bombardier E-11A aircraft they were piloting experienced engine failure and crashed.
For his service, Phaneuf received many awards and recognitions, including the Bronze Star Medal, the Air Force Meritorious Service Medal and the Air Force Commendation Medal. In 2021, the Captain Ryan Phaneuf Memorial Fund was founded to raise funds for competitive need-based scholarships, which are given to JROTC students who are seeking to pursue aviation or the military via higher education.
Phaneuf left behind a wife, Megan, whom he married in 2016.
We honor his service.