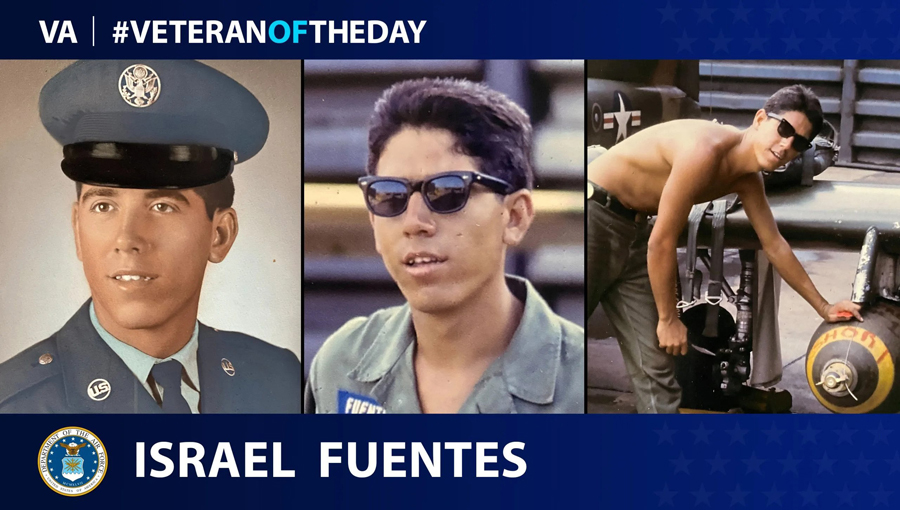 Israel Fuentes was born in July 1945 in Corpus Christi, Texas, to "Mr. and Mrs. Guadalupe V. Fuentes." They raised 16 children in a two-bedroom home. To support his family, Fuentes's father worked at a steel distributor company called Federal Iron & Metal.
Fuentes's family had an extensive history in military service. Along with his uncles and cousins, all eight of his brothers enlisted in the military. Later in their lives, six of his seven sisters also married service men.
Fuentes himself began military service in 1966, three years after graduating from Roy Miller High School. Although all of his brothers joined the Marine Corps, he enlisted in the Air Force.
Despite his hope to avoid combat, Fuentes was one of two brothers deployed to Vietnam. There, he served as a weapons mechanic on A-37 aircraft at the Bien Hoa Air Base during the Tet Offensive. He returned from Vietnam in 1969 after serving for a year and a half. During his service with the Air Force, Fuentes was also a crew chief on B-58 bombers.
Fuentes left the Air Force in February 1970. Afterward, he attended and graduated from college with a degree in electrical engineering. He spent his career working in that field as well as consulting in the packaging industry.
Before his retirement in 2015, he worked with Roskam in Grand Rapids, Mich.
Fuentes enjoyed several hobbies and successfully raised a family. He loved listening to live music, engaging in photography, creating an art collection, driving his Porsche cars, spending time with his friends, cycling and traveling.
Fuentes died in December 2022. He was 77.
We honor his service.