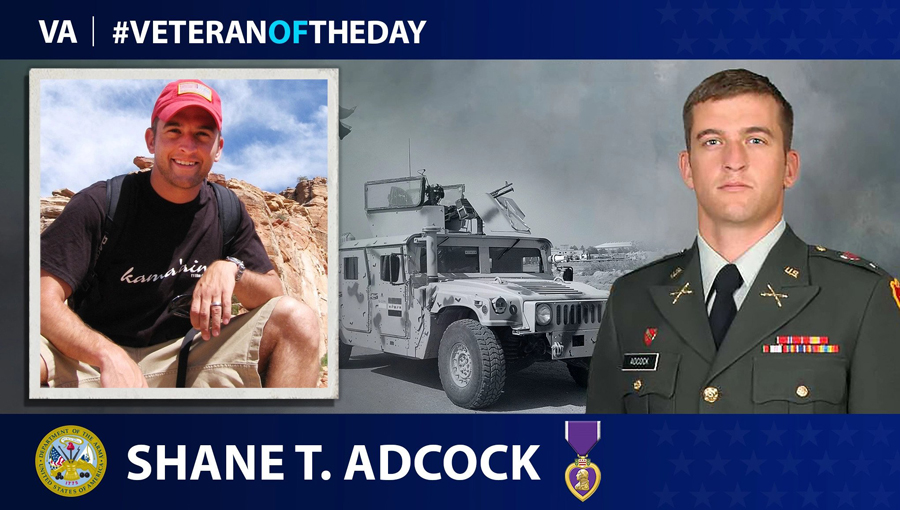 Born in Norfolk, Va., Shane Adcock grew up with a fascination for the military. Learning from his grandfather, a 30-year Navy Veteran, Adcock embodied the values of service from an early age, becoming an Eagle Scout and volunteer firefighter. He also found hobbies in surfing, rock climbing and playing sports with his sister, Shannon.
After graduating from Atlee High School in Mechanicsville, Va., Adcock attended Longwood University in Farmville, Va. While attending classes, he enlisted in the National Guard and completed basic and advanced individual training. Common to his character, he wanted to experience the conditions of those he would eventually lead.
Enrolling in the Army Reserve Officers Training Corps, Adcock also found a brotherhood with the Phi Kappa Tau fraternity. Taking an active interest in developing those younger than him, he always "brought the best out of everyone he met."
Adcock's first duty station as a commissioned officer brought him to Hawaii with the 25th Infantry Division in January 2004. Several months later, he would see combat in Afghanistan.
Returning stateside for a brief visit, Adcock met his future wife, Jennifer, at a welcome home party and the two were wed in June 2006. Separated only weeks later, he was assigned to Fort Sill, Okla., for further training. Once completed, he began preparations for a deployment to Iraq.
With a final reunion, Adcock said goodbye to his wife and parents, boarding a bus with gear and weapon in hand.
Adcock had just arrived in Iraq for his second combat deployment. Having served in Afghanistan on a 14-month rotation only a year before, he was accustomed to the constant dangers he faced as a forward observer.
His latest mission, or "business trip," as he called them, brought him to Hawija, Iraq, a center for heavy insurgent activity. While driving down a crowded street, he was killed when a hand thrown improvised explosive device detonated in his Humvee, wounding two others.
At 10 p.m., on Oct. 11, 2006, the parents of Capt. Adcock were informed at their doorway that their son had been killed in action. The shock of his death spread far and resonated with many. "He had a special gift of making everyone feel important and of making you smile even when you didn't feel like it," said his mother, Vera.
We honor his service.