As a child living on China Lake Naval Weapons Station in the Mojave Desert, Elizabeth "Liz" Ruth received her medical care in an unusual way.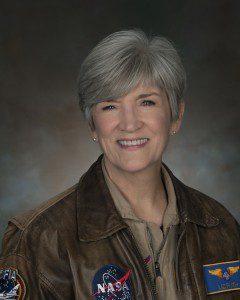 The children on the remote Navy base were visited by a female pediatrician who flew in from Lancaster, Calif., in her own private plane.
Ruth thinks her last name was Nielson, although she's not sure.
"I just remember she was such a good doctor. My mom loved her and trusted her with all six of us kids. And she flew her own airplane up to see us.
"So, at that time, I guess I just really looked up to her and thought well, that would be a great life, you know, be a doctor and have my own airplane."
"So yes, she was my inspiration," Ruth said.
"And it never, even though I wanted to fly, never once occurred to me that I could be a professional pilot because I never saw a woman professional pilot. Even airlines, you know, there was just no women pilots for me to see", Ruth said.
"I could see myself doing that because she was doing it. And for someone who wanted to fly so much, it's kind of surprising to me now that I didn't have the imagination to see myself as a professional pilot. But it does go to show that it's hard to be what you don't see."
The plan was to go to college, then medical school to have a job that paid enough so Ruth could afford a plane.
But in 1973, when Ruth was in high school, the U.S. Navy started training aviators for the first time since World War II, and in 1974 the woman graduated who would demonstrate a path to the skies for young Liz Ruth: Rosemary Mariner.
"Rosemary was in the China Lake test squadron and flew airplanes to test missiles for my dad, who was an engineer, and he introduced me to her," Ruth said.
"Once I saw her, then everything became very clear to me. Oh my gosh, I can skip the whole medical school thing and I can be a professional pilot."
Mariner was the first female military pilot to fly a tactical jet and the first to command an aviation squadron. She retired as a captain in 1997 after 24 years of service, and at her 2019 funeral, was given the first-ever all-female "missing man" flyover and was honored at another all-female flyover at the 2023 Super Bowl.
Ruth started college on an ROTC scholarship majoring in engineering but found it "boring and tedious" so she switched to business so she could graduate and get into pilot training faster.
In the U.S. Air Force, Ruth was an active-duty pilot serving as an instructor pilot, check pilot and aircraft commander for the T-38 and T-43 from 1981 to1989. She left the military with the rank of captain and went to work for United Airlines.
Before Sept. 11, 2001, Ruth and her pilot husband were both working full-time for United, balancing work and staying with their three young daughters. But after the attack on the World Trade Center, the airlines were in financial difficulty and demanded pay cuts and pension loss from their employees.
Ruth and her husband "came to a decision point of ëis this worthwhile anymore? You know, is this how we want to raise our kids?' So, I walked away from a perfectly good airline career, which is kind of unheard of. So now I'm finding out lots of women did that at the time," she said.
The 10-year hiatus from flying is a decision she never regretted.
"I was fortunate enough that my husband could work and make enough money for all of us, and I could concentrate on the kids.
"I would have much preferred if we both could have worked part time. I think that's a better model, but of the available choices, that's what we did. So, we were able to raise the kids the way we wanted to."
Ruth thinks there needs to be more flexibility in the work force: "Have both parents work part time while the kids need them and then be able to go back full time."
After the children were grown, she assumed that she couldn't go back to piloting because of the way the flying industry usually works, and did other kinds of jobs, but a chance encounter with a NASA pilot on a commercial flight, led to an interview with the Armstrong Flight Research Center and her flying SOFIA.
"NASA was imaginative enough to see that someone who's been out of the cockpit, but still has that wealth of experience, could get themselves back up to the level that they needed for flying these airplanes," said Ruth.
The Stratospheric Observatory for Infrared Astronomy (SOFIA), was a modified Boeing 747SP with the world's largest airborne astronomical observatory.
"We had a nine-foot diameter infrared telescope, and we flew during the night. We'd take off around sunset, land before sunrise and do observations all night long. Nine- to 10-hourmissions," explained Ruth. "All the SOFIA pilots have checked out in both seats to be the pilot in command or the copilot, and we would trade off seats. My job was to be in command of the airplane."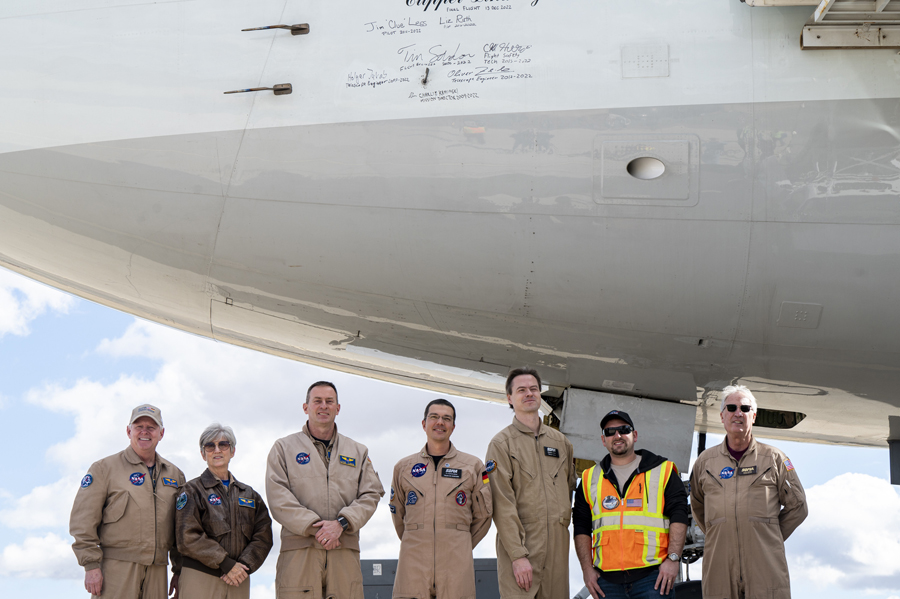 The SOFIA program was a "partnership with Germany, 80 percent funded by the United States and 20 percent funded by Germany," said Ruth. "And they made the telescope and were on most of the missions."
"On any given night, we would have scientists from all around the world. So, at every mission brief, you'd hear all sorts of different voices and accents. Sometimes we would have schoolteachers, sometimes we had media. But it was always a variety of people, all very excited to be on Sophia doing their projects."
The SOFIA project has now been discontinued, and Ruth went on the plane's final flight to Davis-Monthan Air Force Base, Ariz., in December of 2022. The plane has a new home at the Pima Air Museum in Pima, Ariz.
"They're pretty happy to have it. I think Pima's going to take very good care of SOFIA. So, we're really happy that that she found a good home," Ruth said.
Although she misses SOFIA, there are new horizons for Ruth. Her new project at NASA is learning how to fly the RQ-4 Global Hawk surveillance drone that does telemetry for missile launches, and she also flies NASA's Gulfstream II.
The Gulfstream has a pod built by JPL on the belly of the aircraft to do precision ground mapping. "We had a very fun project this summer in Fairbanks, Alaska — the Arctic-Boreal Vulnerability Experiment. The Arctic temperature is changing faster than anywhere else in the world, and they want to see what the effects are. We flew over very precise lines, and while we were flying, there were people on the ground also taking samples and people in towers, making observations and satellites going overhead so that we can get a really good idea of what's happening on the ground. And they do this every year so they can see what the changes are."