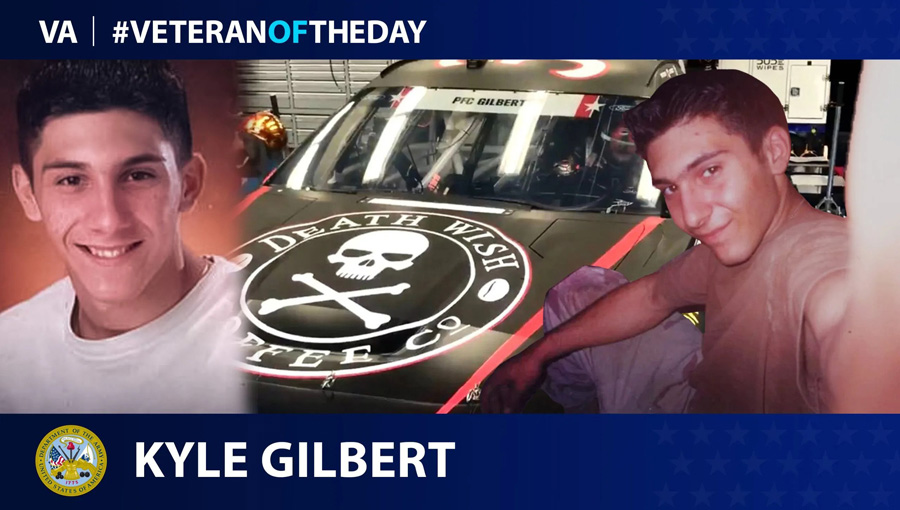 Kyle Gilbert was born in January 1983 to Robert and Regina Gilbert. He was raised in Brattleboro, Vt., and graduated from Brattleboro Union High School.
As a child, he enjoyed martial arts, attending his mother's taekwondo classes and replicating movements he had seen.
Later, he found success in the sport, ranking second on the East Coast for those aged 17 and under when he was only 12. He also received hundreds of awards and trophies, held a black belt and was a member of both the National Black Belt League and the Warrior Karate team of Brattleboro.
Following in the footsteps of his father and uncle, the latter of whom received a Medal of Honor for his service in Vietnam, Gilbert enlisted in the Army two weeks after his high school graduation. He completed Jump School at Fort Benning, Ga., and subsequently joined the 2nd Battalion, 325th Parachute Infantry Regiment, 82nd Airborne Division in Fort Bragg, N.C.
Gilbert deployed to Iraq on March 6, 2003. Exactly five months later, he was killed in an ambush by enemy forces while on patrol in the Al Mansour district in Baghdad. He was 20.
Gilbert was honored by his hometown. More than 1,000 people gathered at a procession for his return and the trip to his burial site at Locust Ridge Cemetery, where he was buried with full military honors. Subsequently, a marker honoring Gilbert was also placed at a local bridge. He was also remembered at the 2021 NASCAR 600 Miles of Remembrance. Twenty years after his death, his family stated that they continued to miss him and hold his memory close to their hearts.
We honor his service.