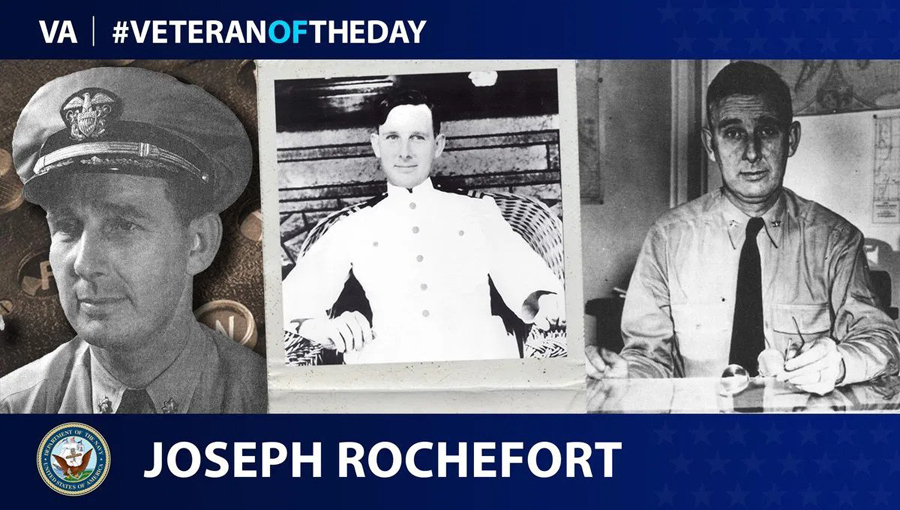 Joseph Rochefort was born in 1900 in Dayton, Ohio. However, hoping to gain eligibility for admission to the Navy's Steam Engineering School, he listed his date of birth as 1898. After succeeding and then graduating, he served on USS Cuyama for five years. During his service, he demonstrated a remarkable ability to solve puzzles and riddles, encouraging his superiors to transfer him to the Code and Signal Section of the Office of Naval Communications in 1925. He quickly became officer-in-charge there in 1926.
In preparation for possible conflict in the Pacific, Rochefort traveled to Tokyo, Japan, in 1929 to study Japanese. He stayed until 1932. Shortly afterward, he served in San Diego's 11th Naval District for two years. In 1941, he moved to Pearl Harbor in Hawaii, where he became officer-in-charge of Station Hypo, the central base of the Navy's cryptologic work. After the attack on Pearl Harbor, he played a crucial role in gathering intelligence on Japanese activity, often analyzing as many as 140 Japanese messages in a single day. They were even able to decipher JN-25, which was the most secure Japanese code.
In what was likely his most important contribution to the war effort, Rochefort provided timely cryptologic support for the Battle of Midway.
More specifically, he intercepted a message suggesting plans for a Japanese attack on "AF," a code name for an American location. Rochefort believed the location to be a U.S. airbase on Midway Atoll, but his superiors disagreed with him. His team thus conducted a successful test proving the accuracy of their claims. Specifically, they relayed a fake message for the Japanese, who responded by referring to "AF" as Midway Atoll. Rochefort's efforts convinced the commander in chief of the U.S. Pacific Fleet Admiral Chester Nimitz to respond accordingly, leading to a U.S. victory in the crucial Battle of Midway.
After the battle, Rochefort returned to the U.S. to serve in San Francisco. He then led the Navy's Pacific Strategic Intelligence Section in 1944 and retired as a captain nine years later.
Rochefort died in July 1976 in California at the age of 76. He was posthumously awarded a President's National Defense Service Medal and a Presidential Medal of Freedom. In 2012, a building at the National Security Agency's Pearl Harbor facility was named after him.
We honor his service.