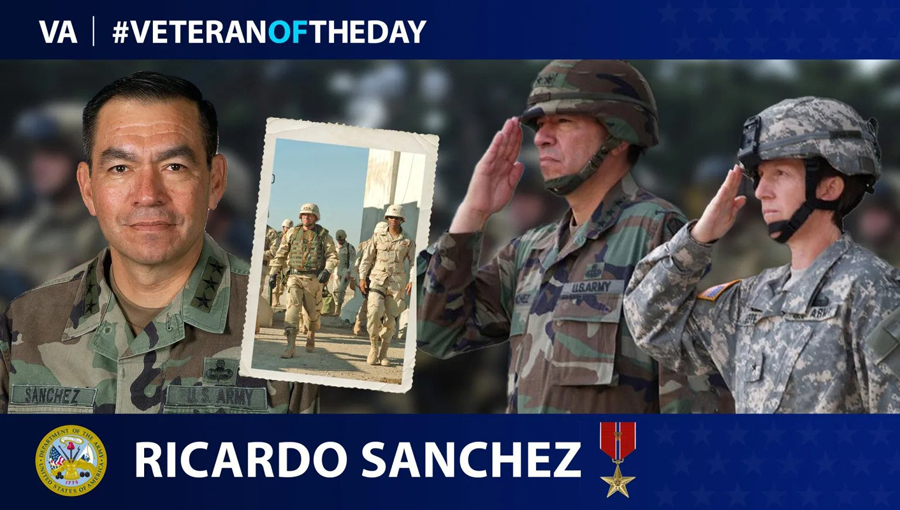 Ricardo Sanchez was born in Rio Grande City, Texas. He attended Texas A&I University in Kingsville (presently Texas A&M University), where he studied mathematics and history. After graduating in 1973, he received an Army commission, and then joined the 4th Battalion, 68th Armor, 82nd Airborne Division.
Sanchez then worked as an action control officer for the Secretary of the Joint Staff, U.S. Forces Korea. He then returned to school to study systems analysis engineering and operations research at the Naval Postgraduate School in Monterey, Calif. Next, he moved to Kentucky to serve in the U.S. Army Armor Center at Fort Knox. He served in several roles during this time, including within the Directorate of Combat Developments and the Armor Investment Strategy Study Group. Later, he moved to Germany, where he served as S3 and executive officer of the 3rd Battalion, 8th Cavalry, 3rd Armored Division and as deputy G3, 3rd Armored Division.
When Sanchez returned to the U.S., he served as commander of the 2nd Battalion, 69th Armor, 197th Infantry Brigade at Fort Benning, Ga. His next move was to Washington, D.C., as an investigator within the Army IG. He again commanded another unit when he moved to Kansas, where he led the 2nd Brigade, 1st Infantry Division.
In June 2000, Sanchez became director of operations, U.S. Army Europe, and then commander of the 1st Armored Division, which he led in its deployment to Iraq in March 2003. Three months later, he became commander of the V Corps and Combined Joint Task Force 7, a position in which he led all combat operations after the downfall of the government in Iraq.
Sanchez was the highest-ranking Hispanic officer in 2006, when he retired from the Army after a 33-year career. During his career, he earned several awards, including a Legion of Merit, a Bronze Star with "V" device and oak leaf cluster, and a Meritorious Service Medal with four oak leaf clusters. After retirement, he moved into independent security consultation and established Optech Enterprise Solutions, where he serves as CEO and owner.
We honor his service.