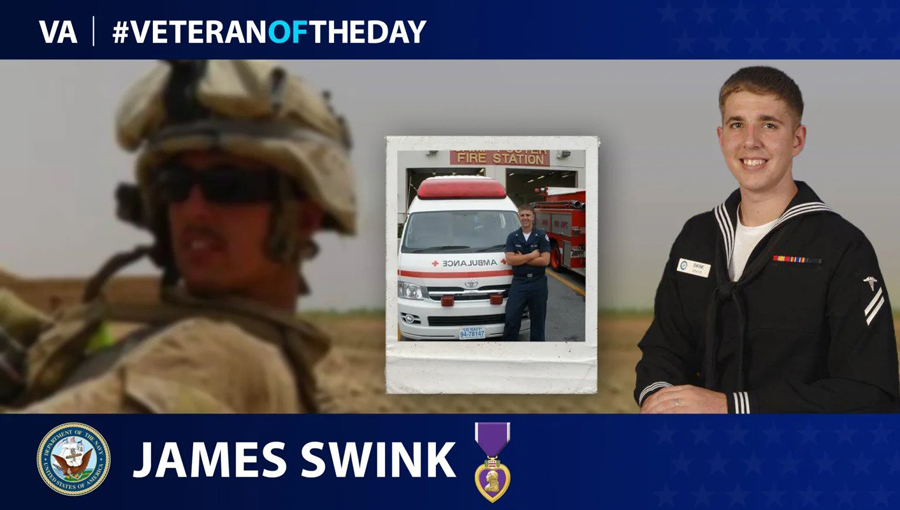 James "Mike" Swink was born in September 1989. He attended Yucca Valley High School and enlisted in the Navy immediately after graduation. His decision to serve "was a perfect fit," aligning with his long-held desire to help others. He exhibited this desire as a young boy by consistently supporting the elderly in his community and joining a nonprofit organization, Project R.I.D.E., which provides therapeutic horseback riding lessons to those with special needs.
Swink began his military career at the Great Lakes Naval Station in Chicago, Ill., where he completed boot camp. He then served in Okinawa, Japan, as a hospital corpsman. That experience encouraged him to become a fleet marine force corpsman, in turn leading him to join the 2nd Battalion, 9th Marines Regiment, which was based in Camp Lejeune, N.C. He deployed to Afghanistan in July 2010. A month later, on Aug. 27, 2010, he was killed in Helmand province while supporting combat operations.
Swink's selflessness, kind-heartedness and desire to learn were recognized by his family, friends and fellow service members. During a memorial service in Marjah, Afghanistan, that took place four days after his death, his commanding officer affirmed that Swink "cared for all of those around him" and "made the world and the people around him better." He referenced Swink's decision to treat an injured Afghani child after a firefight despite the need to also care for himself as only one of several examples of his "put[ting] others before himself." A service member who had been stationed with him in Japan also said that Swink was "hungry to learn … accepted any challenge you threw his way and … could light up a room when he walked in."  Swink's father, Jim, remembered him as having "always stood out" and as the person "who shined brightest." Immediately after his death, his parents received 700 emails from people whose lives Swink had impacted, paying their respects to him.
We honor his service.