Virgin Galactic completed its first commercial space flight June 29, 2023, from its launch facility – Spaceport America in New Mexico.
Galactic 01 took four passengers, and two crew members to suborbital space and back, as well as 13 research payloads.
The flight took  off at 7:30 a.m., PDT, reaching suborbital space about 58 minutes later. After a few minutes floating at an apogee of 52.9 miles, the spacecraft returned to Earth, landing at 8:42 a.m., PDT.
"Today, our team successfully flew six people and more than a dozen research payloads to space in VSS Unity, our unique, suborbital science lab," said Michael Colglazier, the CEO of Virgin Galactic. "This historic flight was our first commercial flight and our first dedicated commercial research mission – ushering in a new era of repeatable and reliable access to space for private passengers and researchers.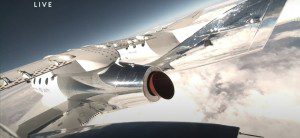 Galactic 02, the first flight with private astronauts is scheduled for August 2023, and the company expects monthly space missions thereafter.
Onboard VSS Unity were: Italian Air Force (Aeronautica Militare) Col. Walter Villadei, the mission commander and astronaut 008; Italian Air Force Lt. Col. Angelo Landolfi, a physician, and astronaut 009; Pantaleone Carlucci, an engineer with the National Research Council of Italy, and astronaut 010; Colin Bennett, Virgin Galactic astronaut instructor and astronaut 003; Mike Masuci, the VSS Unity commander; and Nicola Pecile, the VSS Unity pilot. Onboard VMS Eve was Kelly Latimer, commander, and Jameel Janjua, VMS Eve pilot.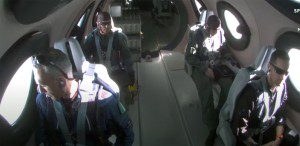 "I am beyond proud to be part of this historic spaceflight," said Valladei. "Galactic 01 is Italy's first commercial suborbital spaceflight, and an amazing achievement made possible thanks to the long-lasting collaboration between the Italian Air Force and the National Research Council of Italy.
"During the centennial year of both Italian institutions, we fly to the highest point in our history. The groundbreaking collaboration propels Italy into the new era of commercial spaceflight as a pathfinder, fostering innovation and paving the way for further technological enhancement in this strategic domain."
Galactic 01 conducted 13 human-tended and autonomous experiments to examined the biomedical  field, thermo-fluid dynamics and the development of innovative and sustainable materials in microgravity conditions.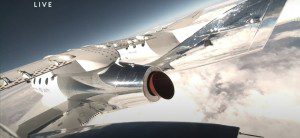 Additionally, the flight evaluated and measured hypergravity to microgravity transition effects on the human body, including both biological and physical data properties; and collected data through wearable research payloads and sensors, and by autonomous research payloads mounted in the cabin on Virgin Galactic's payload rack system.
"We are honored that our first commercial spaceflight enabled the Italian Air Force and the National Research Council of Italy to successfully carry out their first suborbital research experiments," said Sirisha Bandla, vice president of government affairs and research operations at Virgin Galactic. "This successful mission gives us just a preview of what discoveries may result from reliable access to space to further scientific knowledge."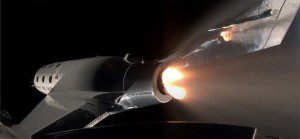 The Virgin Galactic team will now conduct post-flight inspections and analysis in preparation for the next commercial space mission, Galactic 02.
Virgin Galactic was founded in 2004 by Sir Richard Branson. At the time, he predicted the company would be flying paying customers by 2007. This optimism was buoyed by the performance of SpaceShipOne, which won the Ansari X Prize in October 2004 – reaching suborbital space twice in less than a week.