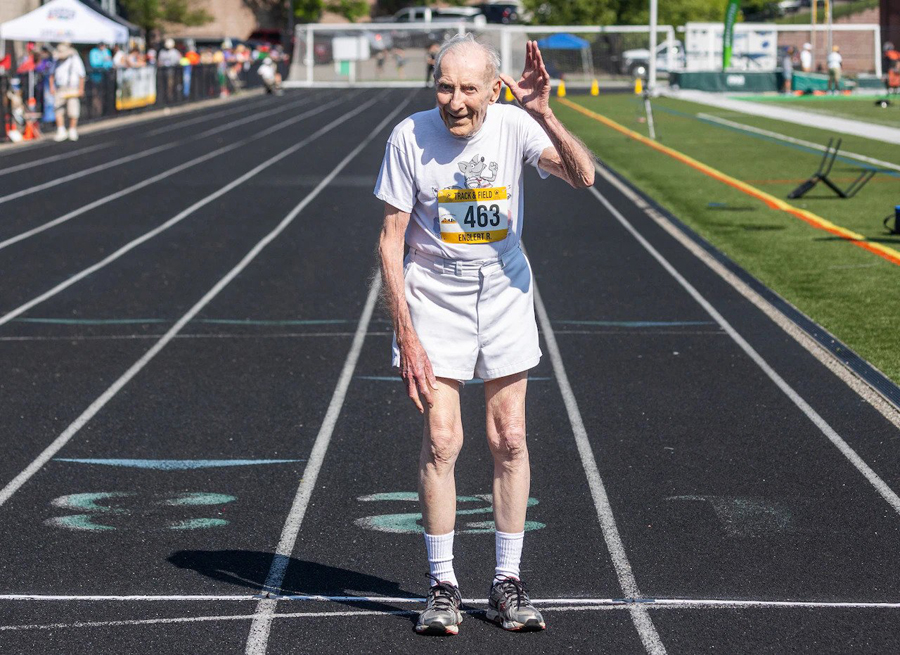 "I've always had good luck."
Roy Englert, a 100-year-old World War II Navy veteran, recently said that ahead of his 36th appearance at the National Senior Games, which are like the Olympics for people over 50. And judging by his story, I'd say it's a pretty good summation of his life.
Not only did Englert survive the war, but he's been a competitive runner since he was 60. He's broken several world records, as recently as 2019, and he's done so without injury. In fact, he hasn't been sick in over 50 years.
"I had a kidney stone in 1971," Englert said. "I missed two days of work, and that's the only two days I ever missed of work because of illness."
So, yes — luck and good fortune might have something to do with it. Probably a few good life choices, too.
Either way, Englert has a pretty amazing story to tell. He grew up in Nashville, Tenn., during the Great Depression, and when his father died when he was 5, he had to help his mother take care of his sister. He got his first job at 19 while also getting a degree from Vanderbilt University. He joined the Naval Reserve his junior year of college and worked out a deal to join the war effort after graduation in 1943.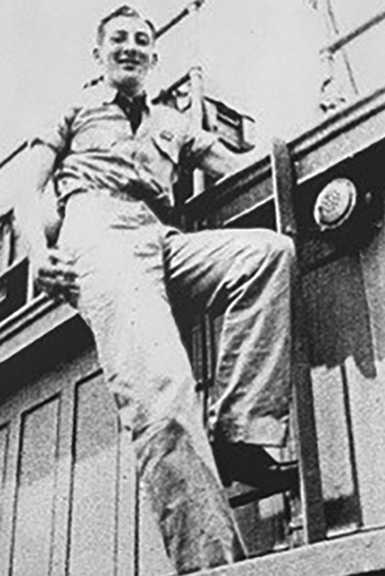 Englert was part of the massive force that took part in the D-Day invasion of Normandy, France, on June 6, 1944. He served as a supply officer on a landing ship, or LST, that carried troops and equipment to the beachheads.
"We arrived off the coast of France, Utah Beach, around 4:30 in the morning," Englert remembered. "We had about 300 or 400 troops who we were ready to discharge onto the beach. Around daybreak … battleships and cruisers behind us started shelling the beach, and it was a spectacular fireworks display. We were close in, and they were shooting over us. We just sat there and watched."
Since the beachhead wasn't yet secure, his ship initially delivered troops — who Englert said kept to themselves — over the sides of the ships into smaller boats. Once the beachheads were secured, his LST was the first to land onshore to deliver trucks and tanks.
Soon, Englert's ship was sent to the south of France, where Operation Dragoon was carried out. Englert said that mission was a good bit different than Normandy.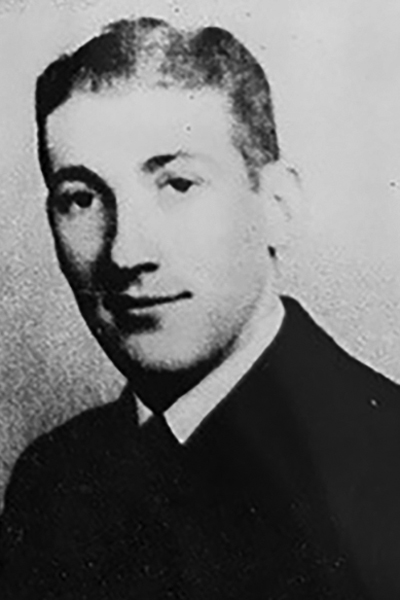 "When we got the call to go in, we went in too fast. We got stuck on the beach, and we couldn't get off," Englert laughed. "To get off the beach, we had to get two LCIs — smaller ships — to help pull us off the beach. And while they were doing that, one of the [other] LST's got hit by a German shell. It landed in the sick bay of the ship and exploded there. Nobody was in the sick bay at the time, so nobody got injured. But we did get off the beach."
Eventually, their ship went back to the U.S. for refurbishment before being sent through the Panama Canal and onto Hawaii. They eventually ended up taking part in the Battle of Okinawa after the beachhead there had been secured.
"While we were anchored in the bay there, a kamikaze plane came over. It just cleared our mast and struck the ship behind us," Englert said. "We were lucky."
There it is — that word again.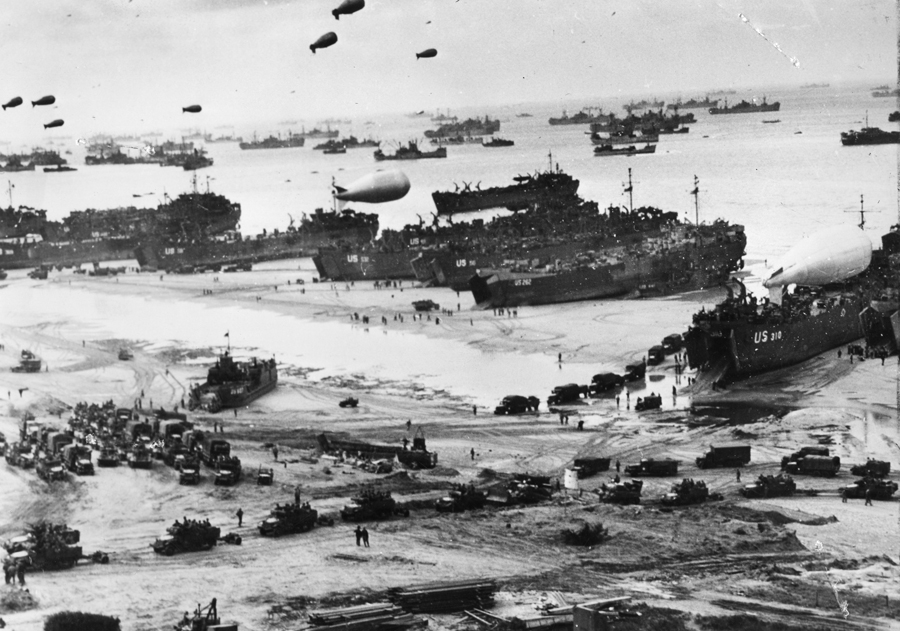 After Okinawa, Englert's ship sailed to the Philippines to train for the invasion of mainland Japan, which never happened because the war ended.
When he returned from the Pacific, Englert attended law school and settled in Washington, D.C., where he started a 22-year career with the Department of the Treasury. He eventually moved to a private law firm and business consulting before retiring at age 73.
It was during those years that Englert read a book about the benefits of exercise and was inspired. So, at age 60, he picked up running.
"There was a meet held at Georgetown University, and I decided to try it," Englert said. He ended up winning the silver medal. "I thought, 'This is fun. Let's do more of it.' So, that's how I got started."
Not that it was easy from the get-go.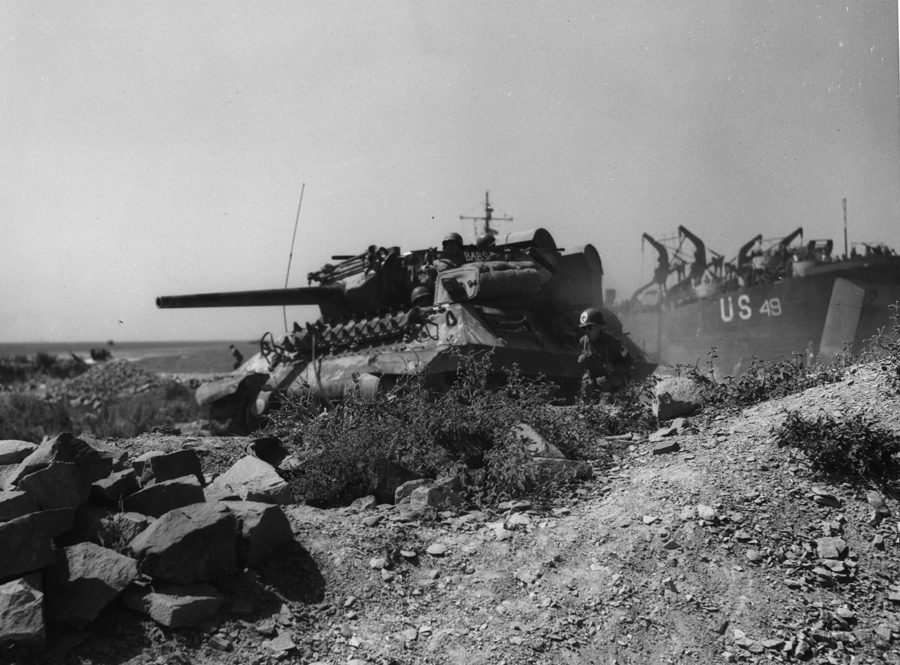 "I started running in my basement. I had a pretty large house, and I could not go a quarter of a mile without getting winded," he said. "But I kept at it.
Pretty soon, I graduated to high school tracks, and then I started doing [meets]. I learned that I am not a sprinter. I have no speed, so I started concentrating on the longer events, the 5k and the 10k."
His record over the decades has gotten more and more impressive. In 2014, Englert and a team of 90-year-olds set a world record in the 4×100-, 4×400- and 4×800-meter relays. In 2018, he set a world record for men in the 95-99 age group at the USA Track and Field Masters Outdoor Championships, finishing the 800-meter race in under 6 minutes. At the same event in 2019, he set another world record for completing a 5,000-meter race in just over 42 mins.
"The other record had been 50 minutes and some seconds, so that was quite outstanding," Englert said. "I got a lot of comments about that, a lot of praise."
He's also competed in every National Senior Games since the event's inception in 1987. Earlier this month, about 12,000 senior athletes competed in the annual event in Pittsburgh. Several veterans took part, but Englert, who ran the men's 400-meter race, stood out from the rest.
He didn't have any competition in his 100-plus age bracket, so he was really just running to challenge himself. He finished in 6 minutes, 10 seconds this year — just over the goal he'd set for himself. Because the weather was so hot, he had to stop a few times on his way around the track. But officials said that once he got within 50 meters of the end, the crowd went wild cheering for him. Once he crossed the finish line, they said he smiled and waved like the race hadn't taken anything out of him at all.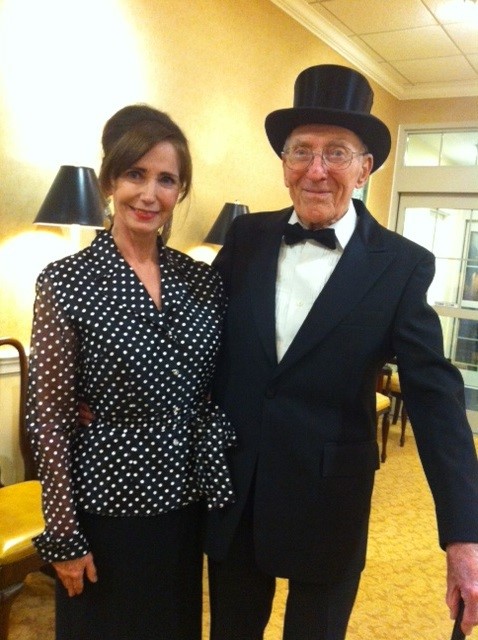 For Englert, he was just happy to be part of the fun.
"I always enjoy my experiences," he said. "As for my race, no matter how many times I have done so, I always exuberate at crossing the finish line."
When asked if people thought he was crazy for starting competitive running at such a late age, he replied, "My mother said, 'Roy, you're too old to run. Stop doing that!'
"She should see me now," he continued.
As someone who has defied the constructs of age, Englert said he believes being "too old" is mostly an excuse people make.
"So many people, older people, make themselves old. They say, 'I'm too old for this, I'm too old to do that.' But pretty soon they are old. They convince themselves," Englert said. "I think you should just keep going."
It's clear that Englert has mastered the art of longevity. His advice to others was pretty simple: "Keep moving, keep moving, keep moving."