The Korean Armistice Agreement, signed on July 27, 1953, was the culmination of many months of bickering between officials from the United States, North Korea, South Korea, China, the former Soviet Union and United Nations forces.
The Korean War began on June 25, 1950, when communist North Korean troops invaded South Korea. The U.S. and U.N. quickly moved troops and equipment into South Korea to prevent the country from being overrun.
"We could not stand idly by and allow the communist imperialists to assume that they were free to go into Korea or elsewhere. This challenge had to be met — and it was met. It had to be met without plunging the world into general war," wrote former President Harry S. Truman in his 1956 book "Memoirs."
The fighting over the next few months or so was fluid, with large swaths of the Korean peninsula being overrun first by North Korean forces, then by U.N. forces and later by North Korean and Chinese forces who crossed into Korea in the fall of 1950.
By the late spring of 1951, the battle lines had stabilized around the area of the 38th Parallel, which had previously divided the two Koreas prior to the invasion.
On June 23, 1951, with no further progress in sight for communist forces, the Soviet Union, which backed North Korea, called for armistice talks.
The U.S. and U.N. were amenable, and armistice talks began July 10, 1951, at Kaesong, which is in the southern part of North Korea near today's demilitarized zone.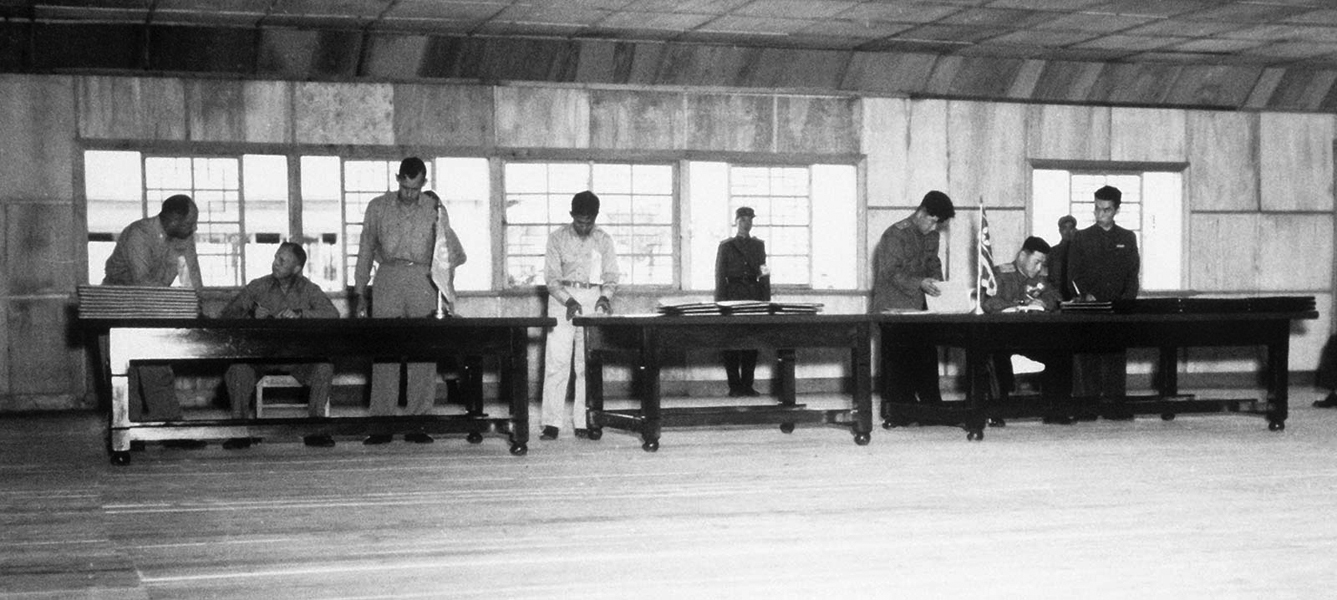 However, there were some major sticking points that the two sides could not agree on.
First and foremost was the prisoner exchange policy. U.S. diplomats, led by Secretary of State Dean Acheson, and U.N diplomats wanted a exchange that allowed the prisoners to decide if they wanted to be exchanged.
The communists demurred on this point, desiring all prisoners to be returned, even if it meant involuntarily repatriation.
"It was here that the most serious wrangling began, and it was here also that I insisted that we could not give ground," Truman wrote in his book.
"Communism is a system that has no regard for human dignity or human freedom, and no right-thinking government can give its consent to the forcible return to such a system of men or women who would rather remain free." Truman wrote.
This sticking point resulted in the communists breaking off negotiations on Aug. 23, 1951.
Another roadblock to an armistice was South Korea's President Syngman Rhee wanting U.N. forces to help South Korea take over the entire peninsula.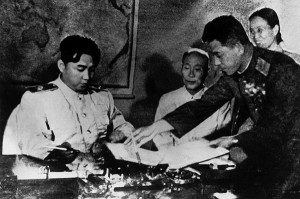 U.N. forces continued to put pressure on communist forces, leading the communists to resume talks Oct. 25, 1951, at Panmunjom, which now straddles the Demilitarized Zone.
After lengthy haggling with no lack of progress, the U.N. delegation declared an indefinite recess to armistice talks on Oct. 8, 1952.
On Jan. 20, 1953, Dwight D. Eisenhower was sworn in as U.S. president. Like Truman, he hoped for a diplomatic solution, and, once again, armistice talks began on April 26, 1953.
Three months later, all sides — except for South Korea — agreed to the armistice.
The armistice was signed by U.S. Army Lt. Gen. William Harrison Jr. and U.S. Army Gen. Mark W. Clark, representing the United Nations Command; North Korean leader Kim Il Sung and Gen. Nam Il, representing the Korean army; and Peng Dehuai, representing the China's People's Volunteer Army.
The armistice established the DMZ, put into force a cease-fire, and finalized the repatriation of POWs who wished to be repatriated.
About 82,500 Chinese and North Korean POWs chose to go home, while 50,000 decided to stay in South Korea or go to other democratic nations.