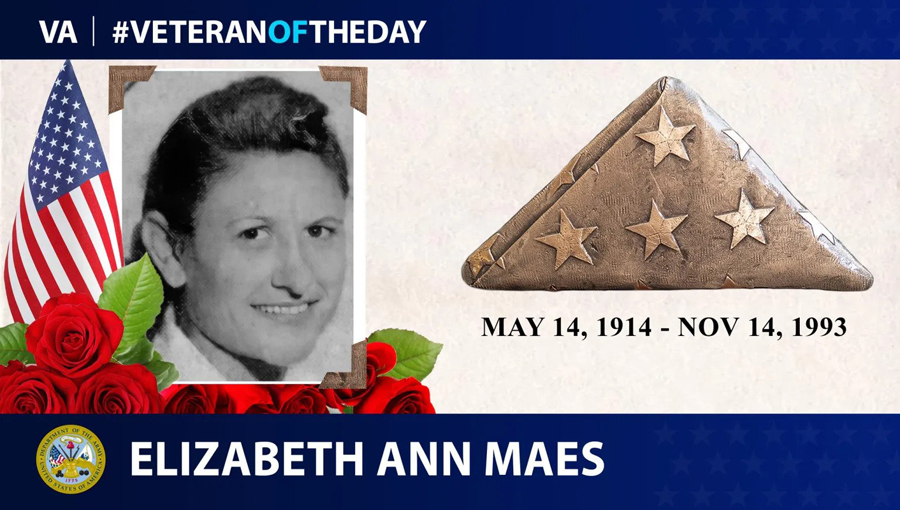 Elizabeth Ann Maes was born May 14, 1914, in Indianapolis, Ind., to Joseph and Katherine Pesut, both Yugoslavian immigrants. She graduated from St. John's Academy in Indianapolis in 1932 and from St. Vincent Hospital School of Nursing in 1935.
On Nov. 3, 1938, Maes joined the Army Nurse Corps. Two years later, she arrived for duty in Hawaiian and was assigned to Tripler General Hospital at Fort Shafter. Just eight months later, she was chief nurse at the hospital on Dec. 7, 1941, when Japan attacked Pearl Harbor.
Maes, then known as 1st Lt. Pesut, earned the Legion of Merit for her efforts that day. Her citation read: "For exceptionally meritorious service as supervisor of the operating suite, Tripler General Hospital, on 7th December 1941. First Lieutenant Pesut, in expanding the facilities of the operating services to care for an exceptionally large number of battle casualties, exhibited outstanding ability, extraordinary fidelity to duty and rendered essential services under the most difficult circumstances, contributing largely to the saving of lives and reflecting great credit upon the medical department, United States Army."
Following Pearl Harbor, Maes remained in Hawaii until 1945 when she was promoted and transferred to the Marianas. In October 1945, after over four years of arduous service, she returned home on furlough to Indianapolis. She had been chief nurse of the West Pacific base command. She wore the American Defense Ribbon and the Asiatic-Pacific ribbon with two battle stars.
Maes was discharged from the Army on Dec. 31, 1958. In 1959, she married Col. Henry Edward Maes. She died at Friendship Manor in Rock Island, Ill., Nov. 14, 1993.
We honor her service.