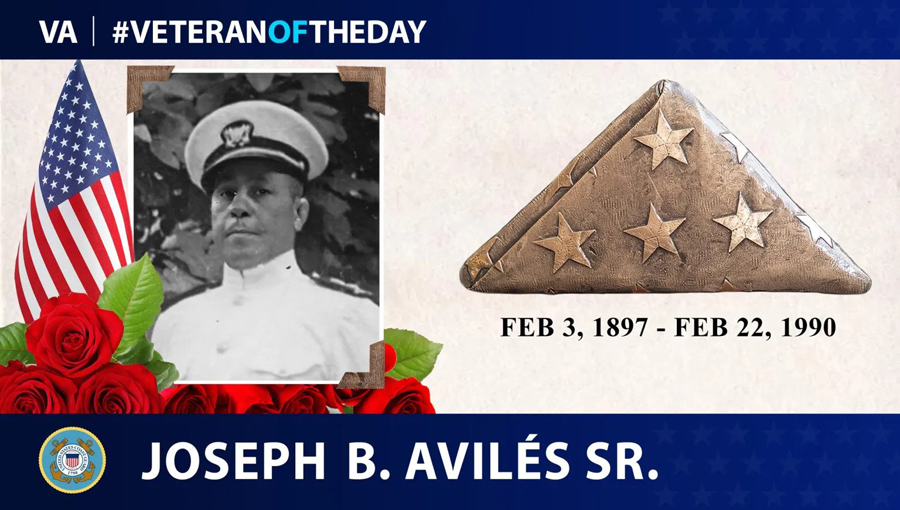 Joseph B. Avilés Sr. was born on Feb. 3, 1897, in Puerto Rico, when the island was still a Spanish colony. Following the Treaty of Paris, he moved to Staten Island, N.Y. He joined the U.S. Navy in 1915 and served seven years, eventually obtaining the rank of chief gunner's mate. While serving in the Navy he also became a US citizen.
In 1925, Avilés transferred to the U.S. Coast Guard, where he became the first Hispanic-American promoted to chief petty officer and later to warrant officer in 1943. The following year, Avilés received a war-time promotion to chief warrant officer, thereby becoming the first Hispanic American to reach that rank as well.
Avilés retired from the U.S. Coast Guard on July 27, 1946, and worked as a security guard at a hospital in Baltimore until 1962, when he retired at the age of 65. He died on Feb. 22, 1990, and was buried with full military honors in Baltimore National Cemetery.
We honor his service.