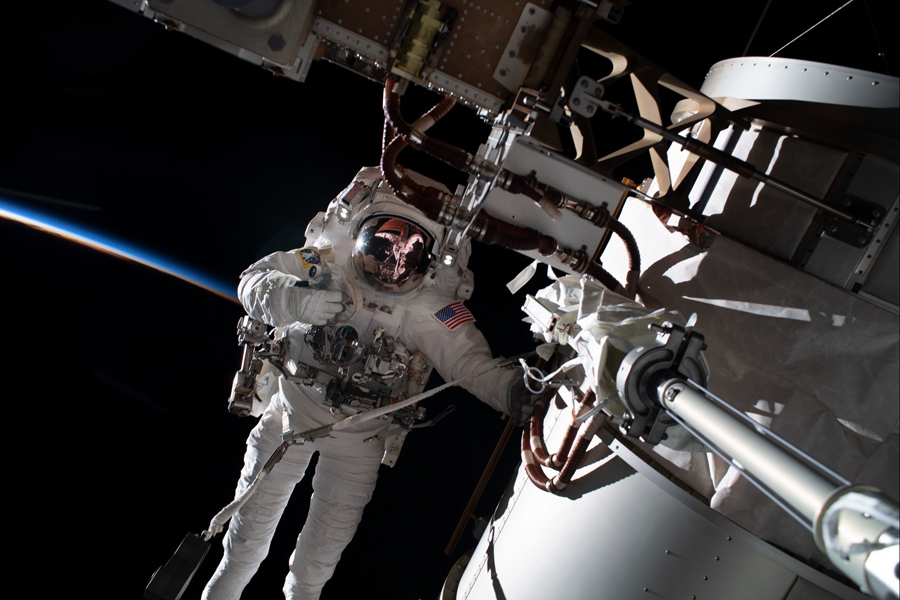 U.S. Army astronaut Lt. Col. (Dr.) Frank C. Rubio celebrated a full year in space on Sept. 21, 2023, setting a milestone no other U.S. astronaut can claim.
Scheduled to return to Earth on Sept. 27, Rubio will have logged 371 days in orbit, 16 days more than astronaut Mark Vande Hei, a retired Army colonel, set in 2022, breaking the record for the longest space flight conducted by a U.S. astronaut.
Rubio, who launched aboard Soyuz MS-22 on Sept. 22, 2022, for the International Space Station, is serving as a flight engineer for Expedition 68 for what he thought would be a six-month mission.
During his year-long mission, Rubio participated in numerous scientific and technical experiments, space station maintenance, three extra vehicular activities/space walks, environmental and earth observation tasks, and public engagement events.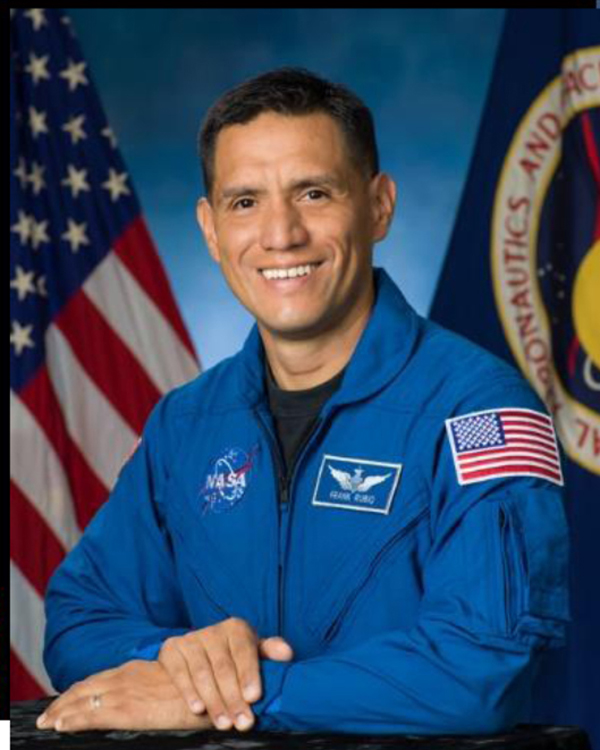 "This past year happened to encompass a lot of important family milestones," Rubio said. "Being aware of what I was missing as a husband and a dad made time go by more slowly than I would have anticipated given the high tempo that we maintained during the mission. Despite the personal challenges, I was grateful for the busy schedule because it kept me focused on the operational requirements instead of on what I was missing."
Rubio was one of 10 selected out of 18,300 applicants by NASA for the 2017 Astronaut Candidate class. Prior to selection he served as the battalion surgeon, 3rd Battalion, 10th Special Forces Group (Airborne) at Fort Carson, Colo.
Before receiving his medical degree through the Uniformed Services University of the Health Sciences, Rubio served as a UH-60 Black Hawk pilot accumulating more the 1,100 hours — including 600 hours of combat and imminent danger time in Bosnia, Afghanistan and Iraq. He graduated from the U.S. Military Academy at West Point in 1998 with a bachelor's degree in international relations.
Rubio reported to NASA in August 2017 and completed two years of training as an astronaut candidate.
"Space is an absolutely beautiful, but also completely unforgiving environment that we've been operating in continuously for more than 23 years," Rubio said. "The fact that it appears routine is a testament to the professionalism and dedication of each person who makes up this incredible team. It's been a blessing and an honor to play a small role as we continue to push the boundaries of human spaceflight."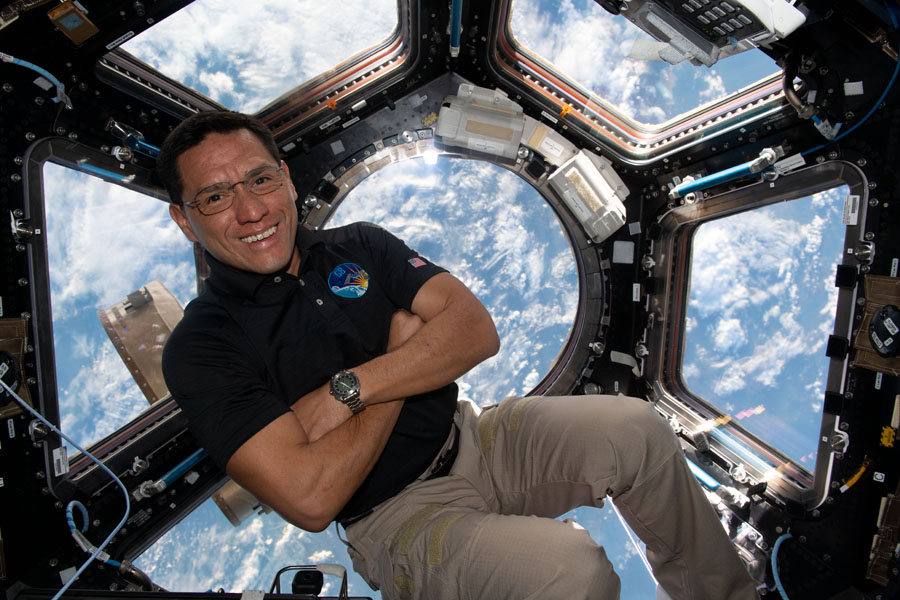 The Army's involvement in the nation's space program dates back to the launch of United States' first satellite, Explorer 1 in 1958. The first U.S. astronaut was launched on an Army rocket. Through the years, 18 Army astronauts and one payload specialist have been selected by NASA, with Rubio being the 18th to fly into space.
The USASMDC NASA Detachment provides support to NASA with Army astronauts and space operations officers detailed to the Johnson Space Center in Houston, Texas. They deliver expertise and leadership to NASA's human space flight programs, low-earth orbit spaceflight and deep space exploration initiatives. SMDC's astronauts help the Army define its requirements for the space program and enhance the Army's use of space capabilities. These Soldiers are Army ambassadors to NASA and the public while serving as NASA flight crew members providing engineering expertise for human interface with space systems.
Army Astronaut Col. Anne C. McClain, Army NASA Detachment commander, said there are only a handful of active Army astronauts and we are all proud to be a part of the SMDC family. She added that Rubio's success is a success for all of Army space.
"Lt. Col. Rubio's Army background made him the perfect astronaut to serve on this extended duration mission," McClain said. "During his mission, he served as the lead of the U.S. Orbital Segment, responsible for four astronauts and half of the International Space Station. He has seen multiple crewmates come and go over the year, and with each transition he built a cohesive team to succeed in a challenging mission.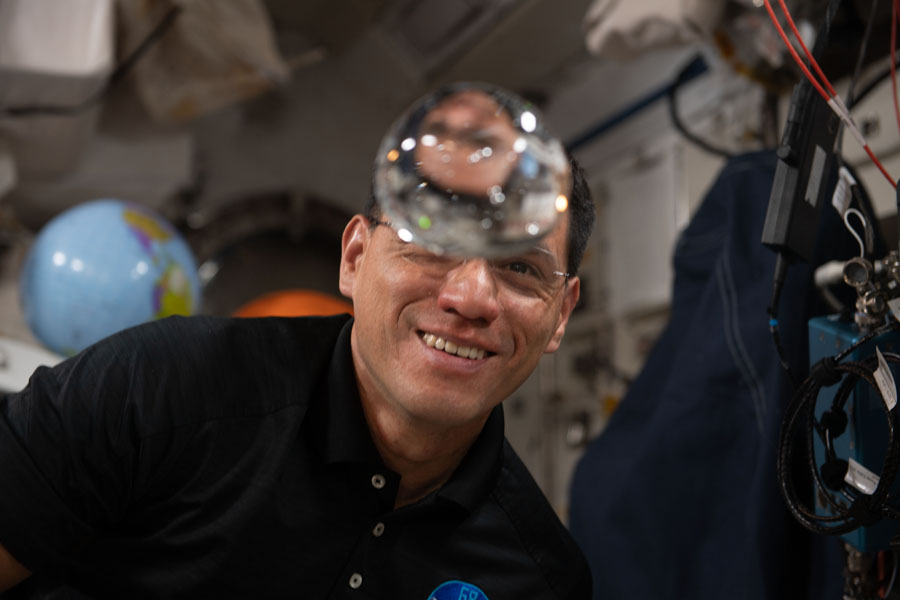 "He has coordinated with space agencies across the globe to facilitate their daily tasks, served as a lead spacewalker, and operated the robotic arm to capture visiting vehicles," she added. "Lt. Col. Rubio is a servant leader who exemplifies the best of the Army."
Having flown in space herself, McClain spoke on how impressive is it for Rubio to have been on the ISS for more than a year.