U.S. Army Pfc. Jessica Kwiatkowski made history on Sept. 18, 2023, when she became the first woman infantry soldier to earn the Guard, Tomb of the Unknown Soldier Identification Badge.
Other women have earned the badge, but they have come from other career fields. Tomb Guards who earn the badge also earn the distinction of being referred to as Sentinels.
Kwiatkowski stood at attention next to Spec. Gavin Glover, who also earned his badge, in the chapel of Arlington National Cemetery's Memorial Amphitheater as 1st Lt. Henry Newstrom, the commander of the Guard, congratulated them on becoming sentinels.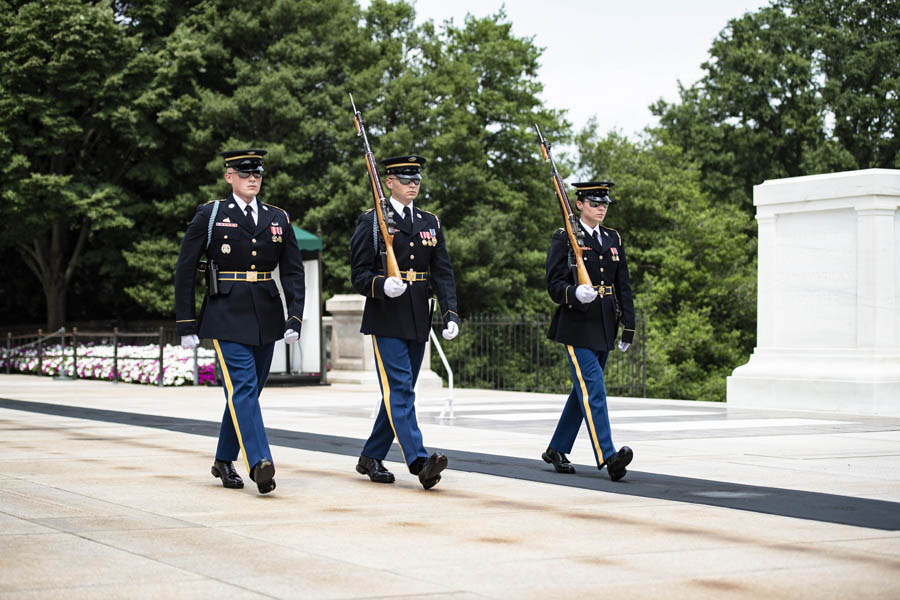 "You are now fully vested members of a small team that the nation trusts to do its most important ceremonial mission," he told a crowd of about 30 people.
To earn the badge, soldiers must complete five phases of testing and demonstrate a high degree of proficiency in general Army and Tomb Guard knowledge. They also must maintain the meticulous appearance of the uniforms worn by Tomb Guards while on duty; master the various guard changes and ceremonies conducted at the Tomb; and demonstrate verbal and written knowledge of over 12 different poems and 200 Arlington National Cemetery gravesites.
At the ceremony, Kwiatkowski's and Glover's fathers pinned the badges on the right breast pockets of their uniforms. Lt. Col. Peter Vangjel, the commander of the 4th Battalion, 3rd Infantry Regiment, known as "The Old Guard," explained the importance of the Tomb Guards.
"More people come to see the Tomb Guards, more people see them on television, more people walk through here every day than most other Army formations put together," he said. "They have incredible influence."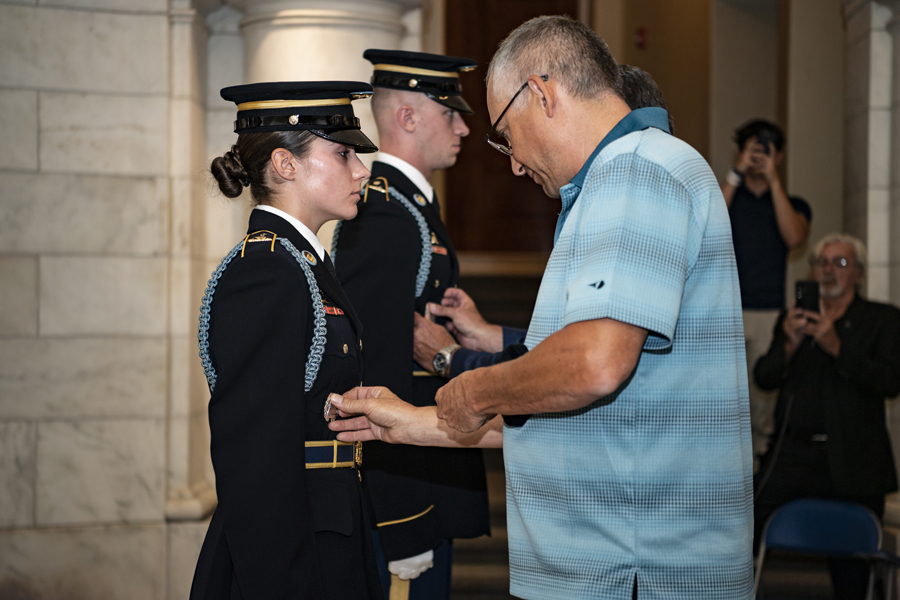 Kwiatkowski, who gained the public's attention when a video of her guarding the Tomb during a severe thunderstorm went viral, remained humble about her pioneering achievement.
"I'm honestly just another Tomb Guard," she said. When asked about her life after going viral, she mentioned that Army leaders had given her a lot of support, explaining, "They tell me congratulations and keep doing the mission."
Glover appreciates the rarity of his badge. "Both my parents, who are retired Army officers, have never met somebody with one," he explained. The hardest part of earning his badge, he said, was the upkeep of his various uniforms.
Both the new sentinels' parents were proud of their achievement. Kwiatkowski's mother, Lynne, brought tissues for the emotional event. "When she does something, she does it 110 percent," she said. "That's always been her since she came into this world." When asked about his daughter guarding the Tomb in the storm, Kwiatkowski's father, Jason, explained, "That's just how she is; she's always tried to attack the hardest thing possible."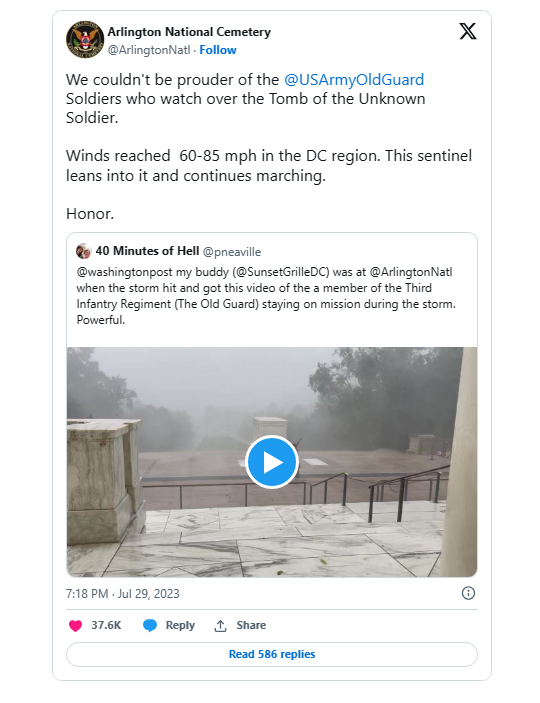 Glover's father Jim, a retired Army major, beamed with pride at his son's achievement. "It's been amazing watching his progress through the testing process and reaching these standards," he said. "I know it's going to serve him well in the Army."
Among the crowd of soldiers and Arlington National Cemetery employees was an older gentleman. Joey Spangler had been a Tomb Guard almost 45 years ago and came to the ceremony to see history. "It's a proud moment," he said. "Nothing compares to serving the Unknowns. It's something you'll keep with you for your whole life."