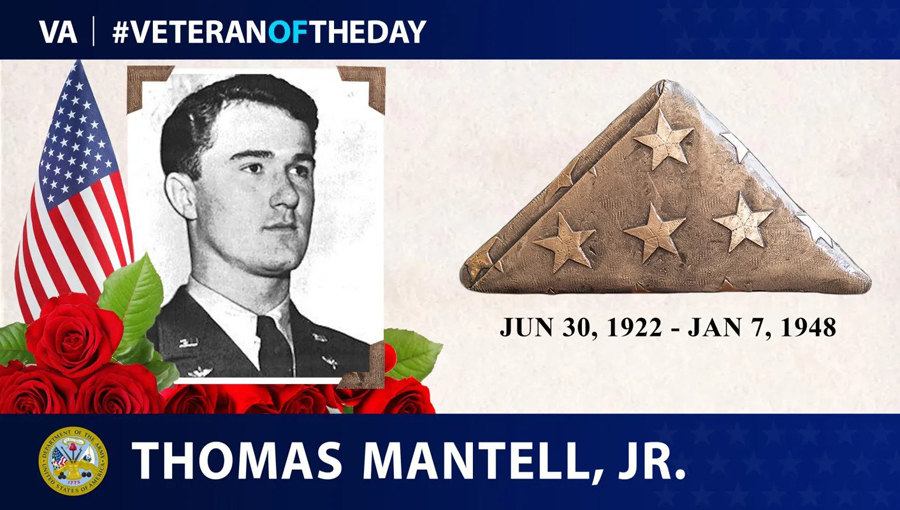 Thomas Mantell, Jr. was killed in a stateside crash while piloting a P-51 Mustang for the Kentucky Air National Guard near Franklin, Ky., on Jan. 7, 1948.
The events surrounding the crash remain unclear. At the time, Mantell was said to be in pursuit of an unidentified flying object. Accounts of the incident varied, with many newspapers speculating about the events of that day.
A veteran of World War II, Mantell joined the Army Air Corps in June 1942, graduating from flight school in 1943. For his service in the European Theater during the war, he received the Distinguished Flying Cross, an Air Medal with three oak clusters, and the European-African-Middle Eastern Campaign Medal and World War II Victory Medal. His unit, the 96th Troop Carrier Squadron, 440th Troop Carrier Group, transported soldiers from the 101st Airborne over enemy lines during the invasion of Normandy.
Mantell is interred in Zachary Taylor National Cemetery in Louisville, Ky.
We honor his service.