As Gen. CQ Brown, Jr. closes out his three-year tenure as the Air Force's highest-ranking officer and braces for a new, even more challenging assignment as chairman of the Joint Chiefs of Staff, it's worth recalling advice he got from his father as a teen in the 1970s.
"Four years in the military won't kill you," his father, a retired Army colonel also named Charles, told him.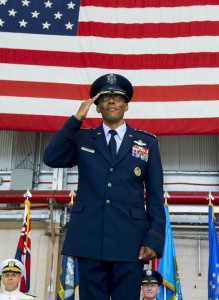 His father was proven right, though he was off on the timeline ñ Brown is now at 38 years of service and counting. Yet, as Brown leaves his seat as Air Force chief of staff, the imprint he leaves behind will continue to shape and influence the service for years to come.
Foremost is his signature strategic approach, Accelerate Change or Lose, released soon after he succeeded Gen. David Goldfein as chief of staff in 2020. That document, along with corresponding "action orders," provided a blueprint to Airmen, senior leaders and even industry partners for pressing the operational, technical and cultural changes necessary to meet global threats and do it at a speed that ensures U.S. airpower remains supreme.
It was an unrelenting focus for Brown as CSAF and one he is likely to embrace in his new job as well.
"I am committed to addressing today's challenges while preparing for the future so we can better compete, deter and win," Brown said during a change of responsibility ceremony in which he was installed as the service's 22nd chief of staff. "To do so, we must no longer defer, but must accelerate the needed change and tough choices we've often discussed. We must develop and empower leaders and provide the quality of service and quality of life where our Airmen and families can reach their full potential."
Brown underscored these sentiments in a 2021 speech to the Nation Press Club. "Airpower has become as reliable as the breath you just took; you don't need to think about it, you count on it, and you can't live without it," he told the press club audience. "The question that keeps me up at night is, what happens when our diplomats no longer have the might of the U.S. military or the power of the U.S. economy as their backstop? This is a world that none of us want to live in."
Brown worked tirelessly to shift the culture to allow innovative ideas and actions to bubble up from anywhere across the Total Force. "Our goal is empowering Airmen to innovate and find solutions to our Air Force problems. From the majcom down to the squadron level we've found that good ideas have no rank."
He aimed to develop Airmen with the attributes needed for what he described as "a high-end fight." He was tenacious at reducing bureaucracy and streamlining decision-making processes. He pushed to reshape the service's mindset to address strategic competition and challenges posed by China and other nations. And he advocated designing the force required to maintain the U.S. Air Force's position as the most respected in the world.
He pursued goals to infuse speed, innovation, and efficiencies while fostering collaboration at every opportunity. One example he often cited was rewriting service's official doctrine and condensing it to 16 pages from 200.
On large questions, such as ensuring the B-21 Raider remained on schedule and budget. Brown was meticulous and driven. The same is true on complicated modernization efforts such as the Sentinel ground based intercontinental ballistic missile upgrade that will be the backbone of the nation's nuclear deterrent.
Yet, he was also driven to force change in areas that are less obvious to many people. Foremost were those directly affecting Airmen, such as evolving the "command and leadership selection processes" and changing "enlisted promotions to better value experience," among others.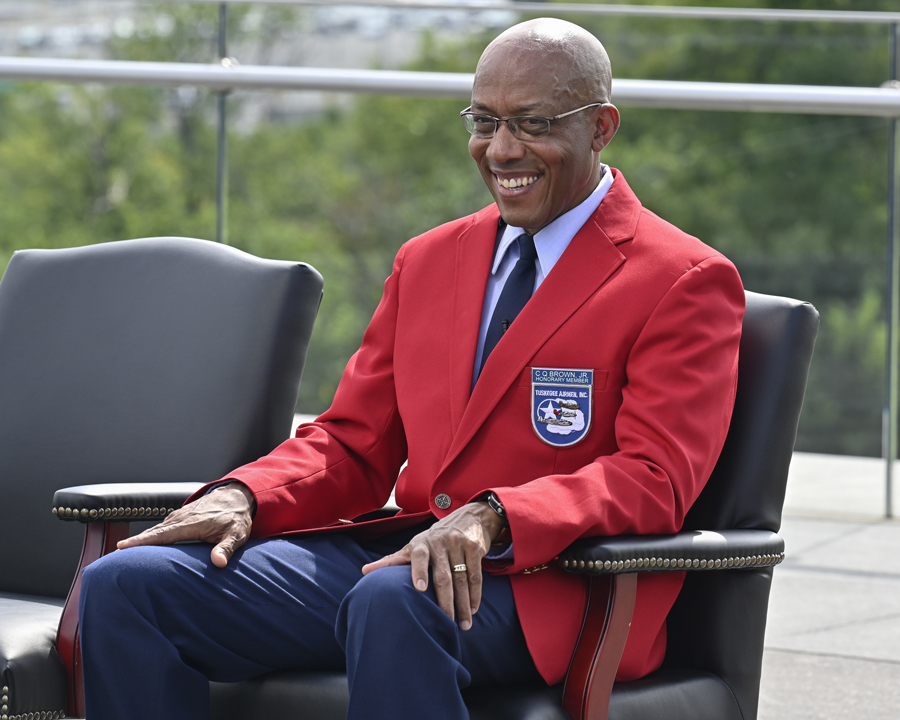 On efforts to reduce bureaucracy, Brown helped reform the service's tattoo policy, leading to an average of 1,300 more recruitment-eligible Americans a year. And he supported efforts to make acquisitions more rapid and maximize multi-year procurement benefits by "making sure we can seize opportunities when we see them and giving clear demand signals to industry."
He valued candor, often telling Airmen and leaders he wanted them to be free to discuss "in the meeting" matters usually voiced "after the meeting."
Of his focus on "competition," Brown pursued change based on his belief that the definition needed to be applied broadly.
"Competition isn't just about orders of battle, operations, activities, and investments. It is how we accelerate our understanding of our adversaries, how they make decisions through an emphasis on competitive thinking and comparative analysis so that we can better deter and be prepared for conflict," he said earlier this month in a speech at the Air and Space Forces Association conference.
In the same speech, Brown harkened toward the implementation of the Air Force's Force Generation model, publication of the Air Force Future Operating Concept, and establishment of the Department of the Air Force's seven Operational Imperatives as evidence of the service's transition from the present-day force to the force required for the future.
Throughout his career, Brown has been guided by what he describes as his "four tenets" ñ pay attention to detail; execute at a high standard; be disciplined in execution; and, have fun.
"Regardless of our respective ranks and positions, we must execute to the best of our abilities, and we must do it right the first time because the application of Airpower is serious business where half-hearted efforts and playing for second place are not options," he has said.
Those beliefs and leadership perspective remained in place throughout his tenure as chief of staff, and the effects will remain with the U.S. Air Force even as Brown moves on.
With Brown's departure, Gen. David Allvin becomes acting Air Force chief of staff. It is expected to be a smooth and seamless transition. Allvin, who worked closely with Brown as Air Force vice chief of staff, has been nominated to replace Brown and is awaiting Senate confirmation.
"When I became chief of staff of the Air Force three years ago, I expressed the need to accelerate change," Brown said Friday at an event to mark the beginning of his term as chairman. "My conviction to this premise has not waivered. The journey of change must continue … to strengthen our national security."