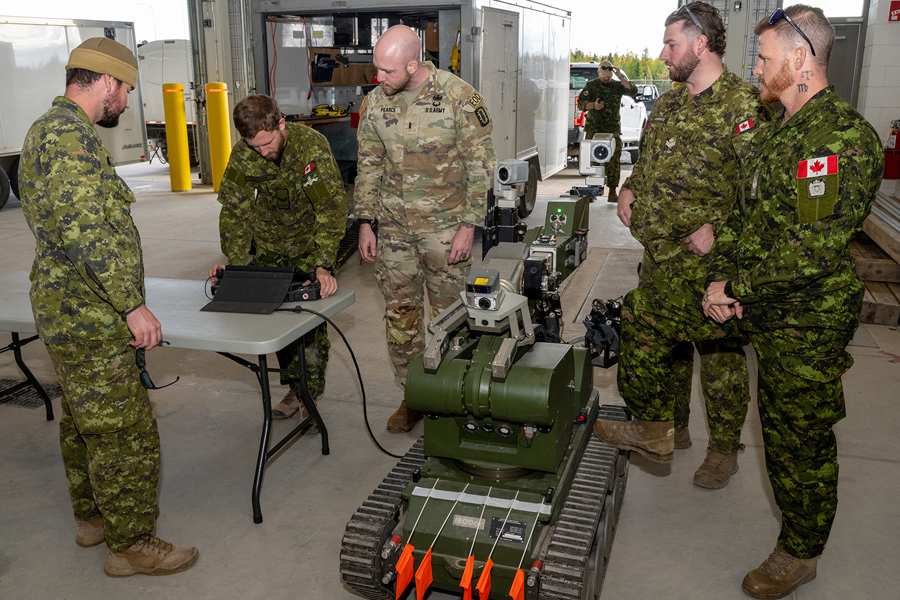 U.S. Army Explosive Ordnance Disposal technicians are training with military personnel from eight partner nations during Exercise Ardent Defender at 5th Canadian Division Support Base Gagetown in New Brunswick, Canada, Oct. 20-Nov. 2.
EOD techs from the Fort Liberty, N.C.,-based 192nd Ordnance Battalion are participating in the counter explosive threat exercise with EOD troops from Belgium, Canada, Denmark, Germany, Netherlands, New Zealand, Sweden and the United Kingdom.
The 192nd EOD Battalion is part of the 52nd EOD Group and 20th Chemical, Biological, Radiological, Nuclear, Explosives Command, the U.S. military's premier multifunctional CBRNE command.
Canadian Armed Forces Lt. Col. Ben Aho, the Exercise Ardent Defender director, said the scenarios are focused on explosive threats, primarily based on what has been observed in Eastern Europe conflict zones.
"The types of scenarios are built to exercise Explosive Ordnance Disposal teams, high risk search teams that investigate large areas or buildings, as well as route clearance teams," said Aho, who serves as the director at the Canadian Armed Forces Joint Counter Explosive Threat organization in Ottawa, Ontario.
Aho said the scenarios are developed from real world events and change every year to take into consideration the continually evolving threat situation.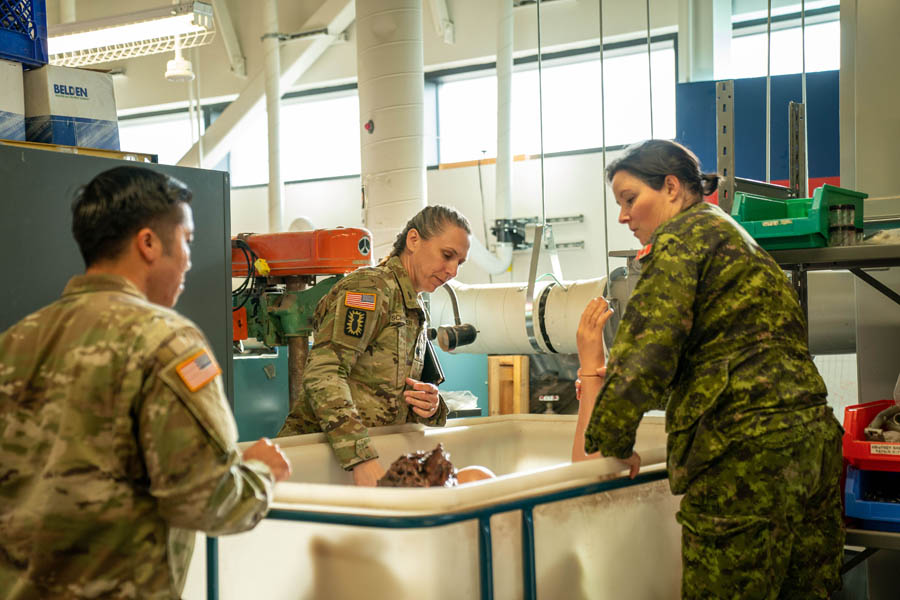 "Once these scenarios are designed, the explosive threat is incorporated with the appropriate level of technical complexity required to challenge the exercise participants for their tasks," said Aho. "This entire process allows us to expose our operators to new and emerging devices that are being found globally."
The exercise director said that all recovered evidence and material, regardless of which scenario it was collected from, are then entered into an exploitation and analysis center that then injects their findings back into the development of the intelligence picture for the exercise.
Aho said analysis and exploitation are key capabilities that the Canadian Armed Forces has developed to not only counter explosive ordnance when discovered but also to disrupt their use and neutralize threats in future areas of operations through intelligence gathering.
This year marks the 10th iteration of Exercise Ardent Defender and the second year that the exercise has taken place at 5th Canadian Division Support Base Gagetown.
The New Brunswick base is home to the 4th Engineer Support Regiment and Canadian Army Combat Training Centre, as well as the Canadian Forces School of Military Engineering, which supports the majority of Explosive Ordnance Disposal training for the Canadian Armed Forces and supports the exercise with their staff, instructors and facilities.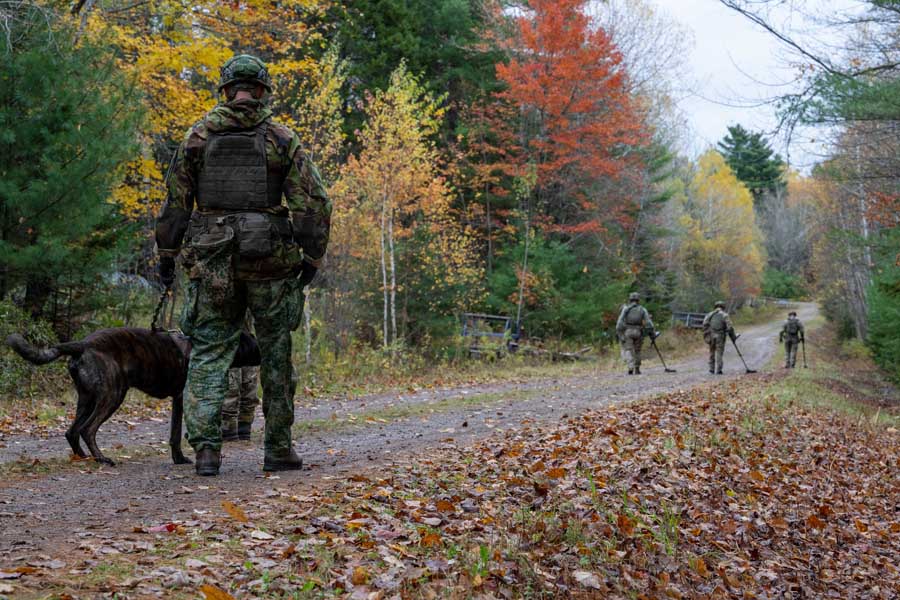 "These reasons are just some examples of the advantages of hosting Exercise Ardent Defender at 5th Canadian Division Support Base Gagetown now and into the future," said Aho.
A native of Montague on Prince Edward Island, Canada, Aho has served as a military engineer in the Canadian Army for 26 years.
Aho said the interoperability forged during the multinational exercise is essential to prepare allied Explosive Ordnance Disposal units for high stakes missions overseas, adding that defeating new devices require new ideas.
"The ability to train together, discuss lessons learned, demonstrate new tools and equipment and to share operational experiences, all within a training environment, allows the EOD community to develop best practices for new and emerging explosive threats and hazards," said Aho. "These lessons, and the teamwork that is built during Exercise Ardent Defender 2023, helps to create a collaborative network among the Explosive Ordnance Disposal operator community that is global and robust."