In the Air Force, we deploy.
That means going and getting the mission done, away from our families, friends and loved ones, but serving our country and making sure that the people we love are safe. It can be tough to be away, and sometimes, it can be tough coming home.
The Air Force as a whole has realized that sometimes people struggle, and that not all of the things that we carry home with us are things you can see. Dealing with coming back from deployment and situations downrange can mean dealing with the invisible things that we carry, the wounds we have to our sense of how the world works and how to make these experiences a part of our story.
Sometimes coming back from deployment is hard, and sometimes it's hard on your Wingmen. We can get shaken up, and even months after coming home, struggles with what we've been through on deployment can rear their head. The Davis-Monthan Air Force Base, Ariz., Chapel team has started a new way of talking about these things in post-deployment reintegration briefings — and for the way we talk about deployments.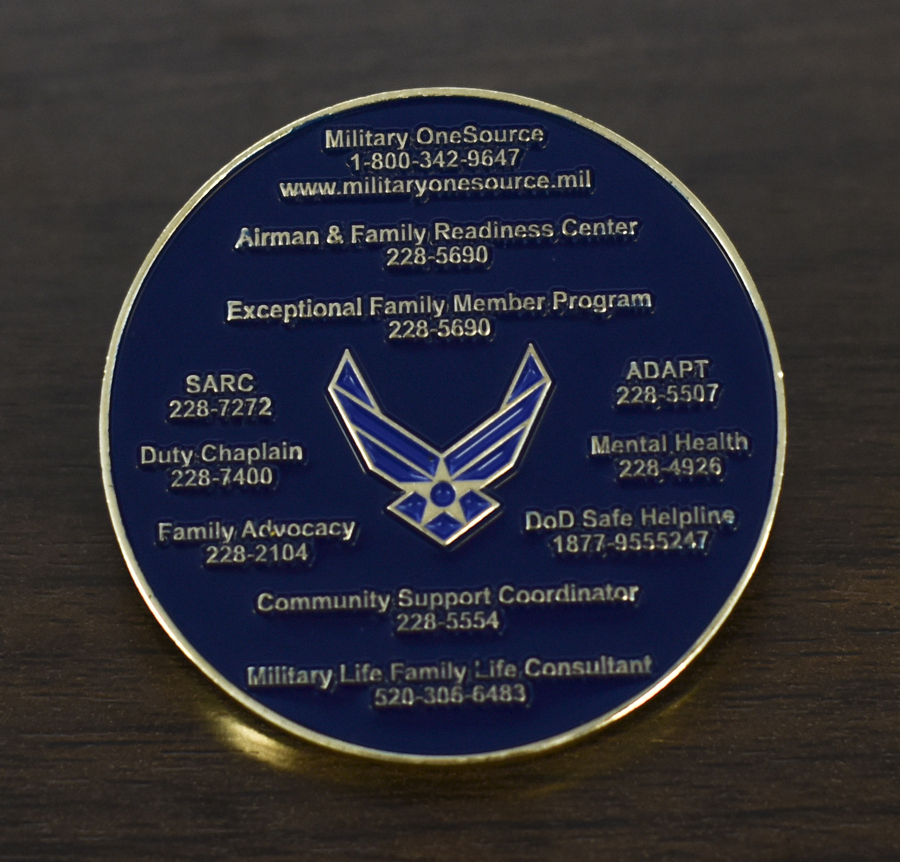 The first thing we're doing differently is talking about this sense of "how things should work in the world," and how that can get shaken up when you're on a deployment or coming home from one. Having some trouble reconciling this sort of thing just means that you're human, and the part of you that understands purpose and meaning in the world might be hurting a little bit. That's the part that Air Force doctrine defines as the spiritual part of you, and that's why the Chapel team is raising awareness that dealing with troubles in deployment transition is normal, human, and something that we can all carry together. It's something that can happen to family members as well as those who deploy, and we can all look out for each other and carry each other's burdens in community.
The other new thing is that we want to recognize that when Airmen deploy, we make a difference. It's not just something we have to do in the military, it's something that changes people's lives, both downrange and at home. That's something worth recognizing, and celebrating, because the fact that someone goes downrange means that they helped make a better future.
We have started giving out a Chapel coin to each member who goes through reintegration in recognition of the difference they have made. In part, it's to remind each person that they have done something worthwhile, and when they look at that coin on their desk, we want them to remember it. Also, that same coin has the number for every helping agency at the 355th Wing — so if they look at that coin when they're struggling with something, they have the resources right there to reach out to.
Airmen make a difference in what they do — and we all, as Airmen, want to make sure that we make a difference in each other's lives. When we come home, we welcome each other, and help each other to be whole.