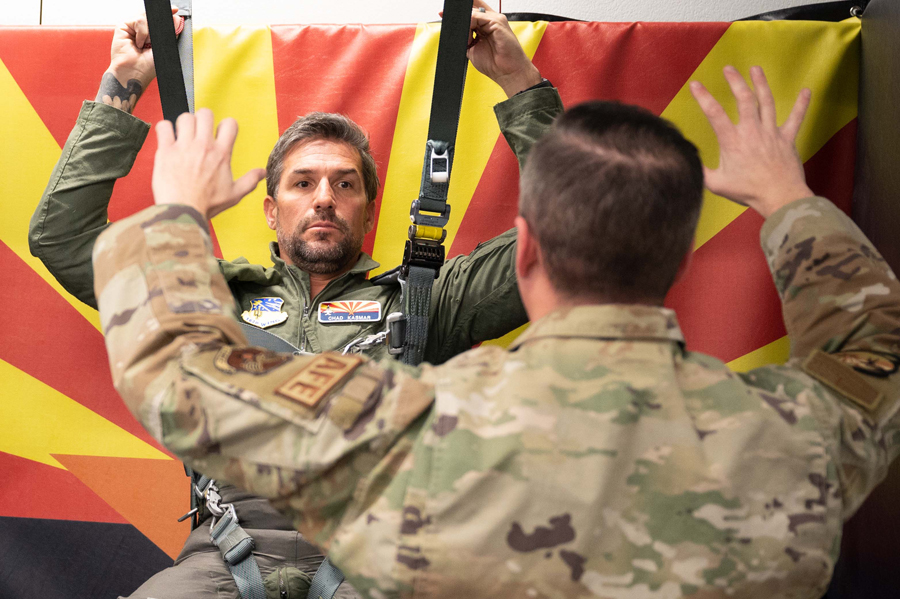 Chad Kasmar, Tucson Police Department Chief of Police since late 2021 visited the Morris Air National Guard Base in Tucson, Ariz., recently to learn more about the Arizona Air National Guard mission and to get a bird's eye view of the city in which his officers patrol from the back of an F-16.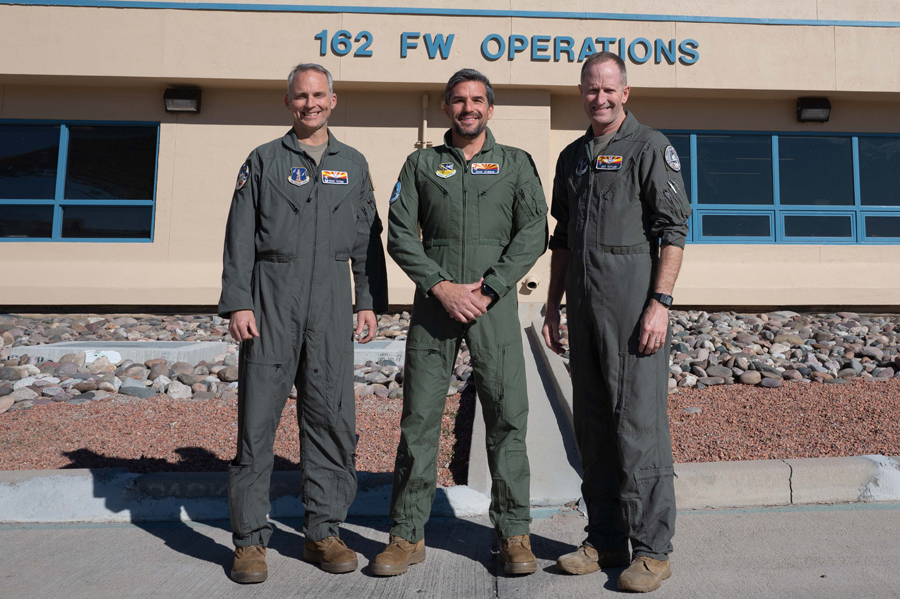 Brig. Gen. Jeffrey L. Butler, 162nd Wing commander, first met Chief Chad Kasmar at a charity event in the fall. Although born and raised in Tucson, Kasmar had little knowledge of the Arizona Air National Guard and hadn't yet been to Morris Air National Guard Base, home of the 162nd Wing.
"There are many similarities between the military and the police, and it's important for us to have an understanding of each other's organization and mission," said Butler. "I look forward to partnering with TPD and Chief Kasmar in the future," he said.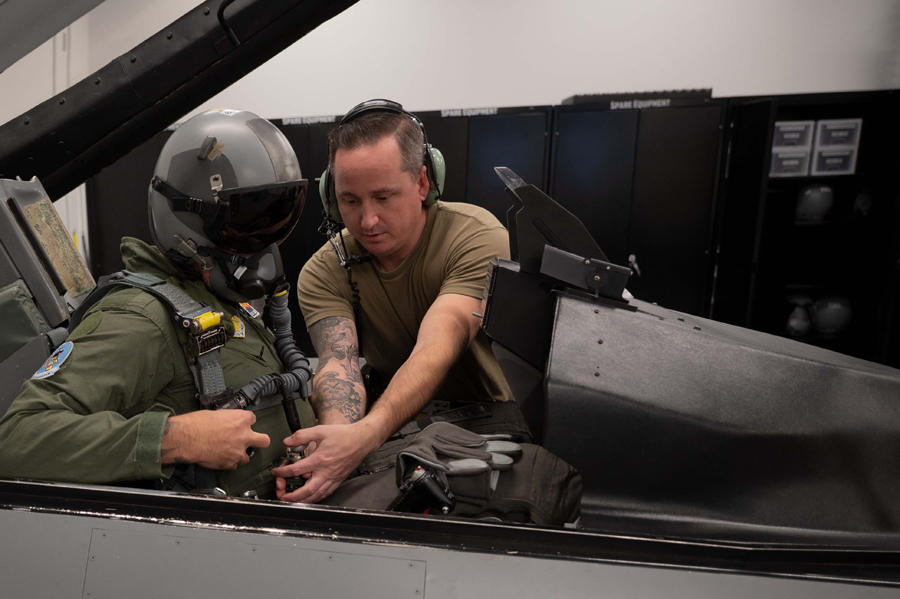 There is already an unwritten partnership that exists between the Tucson Guard and TPD, and that lies in the fact that the 162nd Wing employs many active police officers and TPD employees as traditional Guardsmen. "Thirty-five percent of the TPD force is made up of military veterans," agreed Kasmar.
"Connecting with the community is a big draw for me," said Kasmar. "I make an effort to spend just as much time out in the community as I do in my office," he said.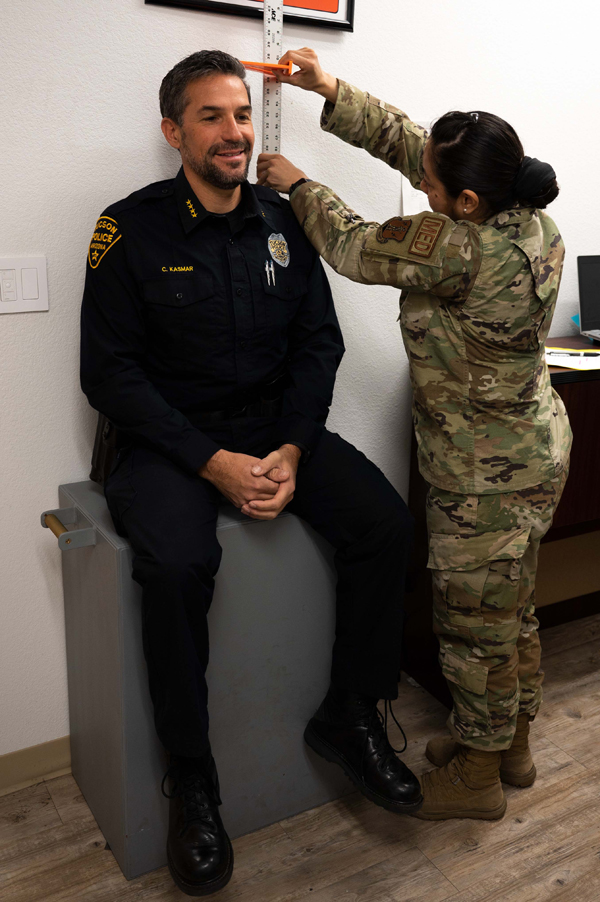 Kasmar oversees the TPD's four bureaus: Patrol Services, Investigative Services, Administrative Services, and Special Services and Innovation. Prior to being appointed Chief in 2021, he served as Interim Director of the City's Public Safety Communications Department, where he led efforts to stabilize the department, reducing attrition and increasing staffing while moving from a co-located but separate police and fire 911 call center to a consolidated 911 call center.