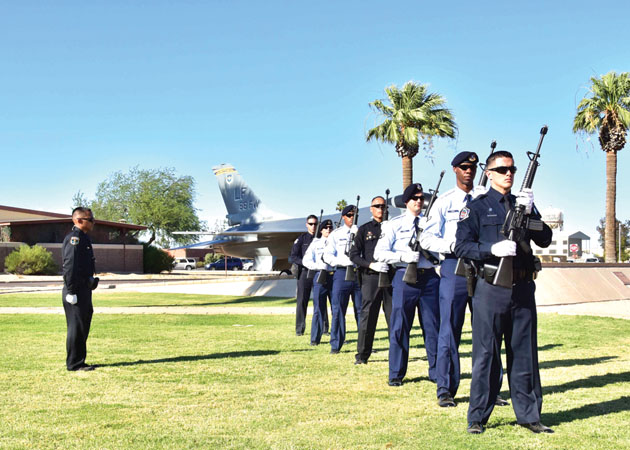 Citizen Airmen in local law enforcement uniforms joined forces with defenders from Luke Air Force Base on May 18 during the S.S. Mayaguez retreat ceremony.
The event was one of many taking place during National Police Week, which ran from May 15 to 19 and recognizes the service and sacrifice of law enforcement personnel.
The retreat ceremony was held to remember 56th Security Forces Squadron Airmen who lost their lives when Cambodian, Khmer Rouge communist forces seized the S.S. Mayaguez in international waters sparking an American military response. The incident took place May 12 to 15, 1975. Twenty-three men assigned to the 56th Special Operations Wing lost their lives. The S.S. Mayaguez retreat ceremony and 21-gun salute took place at the wing flagpole.