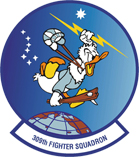 309th Fighter Squadron Wild Ducks
Mission: Build the world's greatest F-16 fighter pilots.
Demographics: Thirty-two assigned and attached instructor pilots who train approximately 40 student pilots each year, three enlisted squadron aviation resource management professionals, one civilian, one enlisted personnelist, attached contract employees and enlisted aircrew flight equipment professionals.
Leadership
Commander: Lt. Col. Kathryn Gaetke
Director of operations: Maj. David Bennett
Responsibilities: To teach lethal employment of the F-16 and develop leaders.
Fun facts: The squadron bears 25 campaign streamers, having fought in North Africa, Italy, France, Germany and Vietnam. Its members include 14 aces, totaling 161 aerial victories. They are also the recipient of the U.S. Air Force's first Outstanding Unit Award. The Duck patch was the first U.S. military patch designed by Walt Disney and symbolizes the fighter mission, celestial navigation pioneered by the 309th, its round-the-clock mission readiness and its striking power.
61st Fighter Squadron Top Dogs
Mission: We build the future of airpower.
Demographics: Eleven assigned instructor pilots, eight enlisted, one flight surgeon, one civilian and 19 attached instructor pilots.
Leadership
Commander: Lt. Col. Rhett Hierlmeier
Director of operations: Lt. Col. Brian Crum
Responsibilities: Provides world-class instruction to F-35 student pilots. Integrates Australian F-35s and F-35 instructor pilots into daily operations. Establishes the training system foundation for the U.S. Air Force and seven F-35 partner nations. Creates common tactics, training profiles and syllabi to be used by all partner nations while meeting the needs of the Combat Air Force. Advances the F-35 program and supports efforts to achieve F-35 initial operating capability.
Fun facts: Before each sortie, Top Dog pilots and maintainers render the Top Dog Salute, signified by wiping the blood of the fresh kill with the back of the hand across the jowl, then raising a "Number 1" to signify the first World War II fighter squadron with 100 kills and the most combat aces.

56th Operations Group, Detachment 1,  Tucson Air  National Guard
Mission: Provide exceptional F-16 instruction to U.S., field maintenance shop and mobile training team students at Tucson ANG and abroad
Demographics: There are five assigned instructor pilots
Leadership
Commander: Lt. Col. Kevin Fisher
Responsibilities: The 56th OG, Det. 1, stationed at Tucson International Airport supports the 162nd Fighter Wing's F-16 formal training unit; the ANG wing's mission is to provide F-16-qualified pilots to the active-duty U.S. Air Force, ANG and 15 partner nations; Det. 1 instructors teach all aspects of the F-16 basic course, as well as augment mobile training teams sent abroad for "in-country" flight instruction with partner nations.
Fun facts: Det. 1 was formed in 1996 when international training moved from the 311th FS at Luke to the 162d FW at Tucson.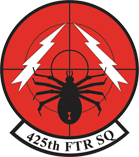 425th FS  Black Widow
Mission: To conduct high-end training for Republic of Singapore air force personnel while benchmarking against the best in the world.
Demographics: There are approximately 150 RSAF members (300+ including family members), 27 civilians, four U.S. Air Force active-duty Airmen and three Air Force reservists.
Leadership
Commander: Lt. Col. Jason Cooper
Director of operations: Maj. Jacob Fulgham
Senior-ranking officer: Lt. Col. Stanley Selva
Widow Bites: Widow maintenance has been recognized as the Luke Air Force Base foreign object debris fighter of the quarter for the last 10 quarters in a row. Furthermore, our maintenance professionals won the load crew competition for three of the last four quarters and continue to lead the 56th FW with an average maintenance effectiveness rate of 98-plus percent. In the last few years, the squadron participated in Exercise Forging Sabre, Exercise Valiant Mark, Combat Archer, Maple Flag, Red Flag-Nellis and Red Flag-Alaska. The squadron also has the only active-duty F-16 instructor weapons system operator in the U.S. Air Force. Despite being more than 9,000 miles from home, squadron members still celebrate cultural traditions such as Chinese New Year, Deepavali, and most recently, Singapore National Day 52nd Anniversary with traditional food, decorations and time-honored ceremonies.
63rd FS Panthers
Mission: Build the future of airpower by training the world's best F-35 pilots.
Vision: Produce combat-relevant aviators, warriors and leaders ready to defend national interests at will.
Demographics: There are Air Force active-duty, Reserve, civilians and contractors.
Leaders
Director of operations: Lt. Col. Chris Hubbard
Turkey senior national representative: TBD
Fun facts: Partnering with Turkey, unit activated Jan. 15, 1941, claims 10 aces with more than 174 air-to-air kills and 110 enemy aircraft destroyed on the ground. We stand on the shoulders of giants … the 63rd FS heritage room is named after Col. Walker Mahurin, the first American pilot to become a double ace in the European Theater and the only U.S. Air Force pilot to shoot down enemy planes in both the European and Pacific theaters, and the Korean War. During the Korean War, Mahurin destroyed three-and-a-half Russian MiG-15 jet fighters. He was shot down while on a pioneering dive bomb mission in an F-86 Sabrejet, captured and held in solitary confinement for 16 months as a POW before being released. American fighter pilot. Warrior. Hero.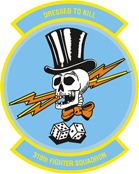 310th Fighter Squadron Top Hats
Mission: Top Hats build future fighter squadron leaders and lead the wing in training fighter pilots.
Demographics: There are 38 assigned and attached instructor pilots who train an average of 70 students annually.
Leadership
Commander: Lt. Col. Matthew Gaetke
Director of operations: Lt. Col. Kristin Hubbard
Superintendent: Tech. Sgt. Andrea Sanchez
Fun facts: In 1988, the Top Hats were the first squadron to receive the low-altitude navigation and targeting infrared for night vision system. Instructor pilots developed and wrote the replacement training unit syllabus for Block 40/42 and LANTIRN and developed the first LANTIRN tactics. Until the mid-'90s, the FS was dedicated almost exclusively to the LANTIRN training mission. The Top Hats are the longest continuously operating fighter squadron at Luke, training students here since 1969.
"Top Hats Rule … Dressed to Kill!"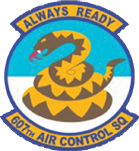 607th Air Control Squadron
Mission: Develop the future of command and control — one Airman at a time. 
Demographics: There are 184 personnel including 13 officers, 147 enlisted Airmen, 10 civilians and 14 contract employees that train as many as 80 students at any given time and graduate an average of 322 students annually.
Leadership
Commander: Lt. Col. Ray Wendall
Director of operations: Lt. Col. Ricardo Camel
Superintendent: Senior Master Sgt. Ronnie Woods
Fun facts: The 607th ACS is the U.S. Air Force's formal training unit for combat-coded control and reporting center operators. It conducts both the Air Force specialty code awarding undergraduate weapons director course and also initial qualification training for air battle managers, enlisted weapons directors, surveillance technicians, electronic protection technicians, interface control technicians, and air surveillance technicians providing highly trained and capable operators to 16 combat-coded active-duty and Air National Guard air control squadrons around the world.
"Snakes … Always Ready!"

550th Fighter Squadron Silver Eagles
Mission: Train the world's best air superiority combat pilots, maintainers and support specialists while developing air dominance advocates for the U.S. Air Force.
Vision: The Air Force's Example Total Force Integration Team – powered by Airmen – fueled by innovation.
Demographics: 11 instructor pilots, 70 maintainers, eight base operational support personnel and two medical staff.
Leadership
Commander: Lt. Col. Brad Orgeron
Director of operations: Lt. Col. Matthew Thomas
Responsibilities: The 550th FS is an active association unit working alongside the 173rd Fighter Wing Oregon Air National Guard at Kingsley Field, Oregon. The 550th FS is the largest fighter squadron in AETC and responsible for training more than 60 F-15C pilots per year while executing over 4,000 sorties and 4,900 flying hours.
Fun facts: The 550th FS Silver Eagles were activated as the 550th Night Fighter Squadron during WWII and served with distinction in New Guinea and the Philippines flying the P-61, P-70, P-38 aircraft before being deactivated in 1945. The squadron was reactivated in 1970 at Luke AFB flying the F-100, F-15A/B and F-15E.