When people come to a medical facility, they are often anxious and uneasy. It is important to have personnel at that facility to make one feel comfortable and at ease.
Some people have a gift for making people feel their needs are important and special.
One such person is Lynne Nutter, who served the Air Force in the medical field for 22 years — 11 years at Keesler Air Force Base, Mississippi, and 11 years at Luke, AFB with the 56th Medical Group, and a number of deployments weaved in. She retired as a technical sergeant.
Nutter was 27 when she joined, not the typical enlistee in her late teens or early 20s. She had worked as a waitress and bartender and took some college courses, which enabled her to enlist as an E-2.
"My sister suggested I join the Air Force," Nutter said. "My dad was a Korean War veteran serving six years in the Air Force, and I had two uncles in the Air Force."
Her career began with basic training at Lackland AFB, Texas, and then on to Sheppard AFB, Texas, for technical training. She did her clinical training at Keesler, where she stayed for 11 years.
One of the greatest qualities a person in the medical field can have is compassion. Nutter displayed this attribute throughout her career. She recalled a particular incident at Keesler.
"I was working in labor and delivery, and we had a woman from Saudi Arabia," she said. "She needed a cesarean section. I could have left because I was done for the day, but I wanted to be with her all day. She had twins.
"I love being there for a patient, and I love when someone tells me I made them feel better."
Her later years at Keesler included a deployment in 1999 to Riyadh, Saudi Arabia. This assignment would be the first of three deployments.
Her assignment at Luke began in the early 2000s and included two more deployments to the Middle East.
Her initial deployment while at Luke was to Prince Sultan Air Base, Saudi Arabia, from February to June 2002. However, her second deployment a year later offered the most profound challenges. The deployment commenced at a bare-bones location in Saudi Arabia — 30 miles inside the Iraq border with Kirkuk, Iraq, being the destination. This deployment lasted four months.
"I was part of a humanitarian and D-Con team," she said. "It was scary, worrisome and intimidating at first."
What's more, the deployment included a trip with a convoy to Baghdad. It was a long trip and was done in one day, Nutter said.
She said one of her tasks was guarding the truck she was riding on when it stopped before getting to Baghdad.
The deployment offered Nutter a number of opportunities, including performing a variety of tasks such as hanging wooden doors and improvising by using all of the resources available.
Yet, Nutter said the best aspect of the deployment was the teamwork and depending on one another to achieve the mission.
After the deployment, it was back to Luke working in labor and delivery. Her initial task at Luke was in the emergency room. Luke had a hospital until 2005. Her longest assignment at Luke was in family medicine from 2004 to 2010. She retired in 2011.
"I have no regrets about retiring because I felt it was time to go," she said.
Although she retired from the military, Nutter moved on to a new life that has kept her busy.
She returned to the 56th Medical Operations Squadron in May 2016, and said her return was like a homecoming.
Nutter doesn't equivocate about her love for the Air Force.
"I encourage people to join the Air Force because of all the opportunities it offers. I am who I am today because of the Air Force."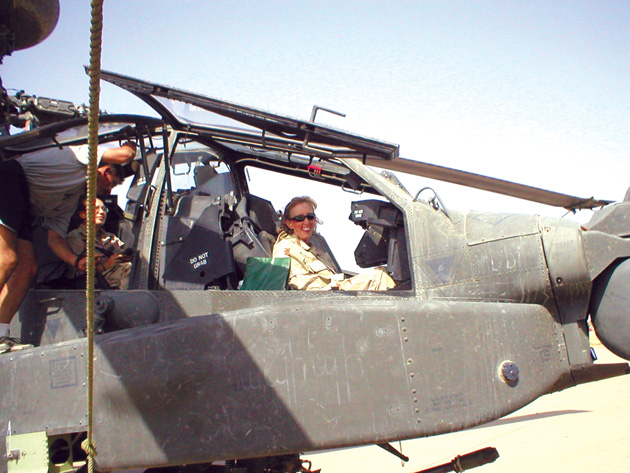 OLYMPUS DIGITAL CAMERA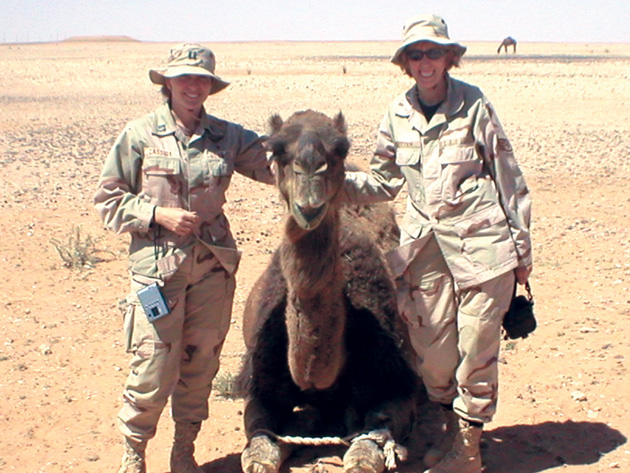 OLYMPUS DIGITAL CAMERA