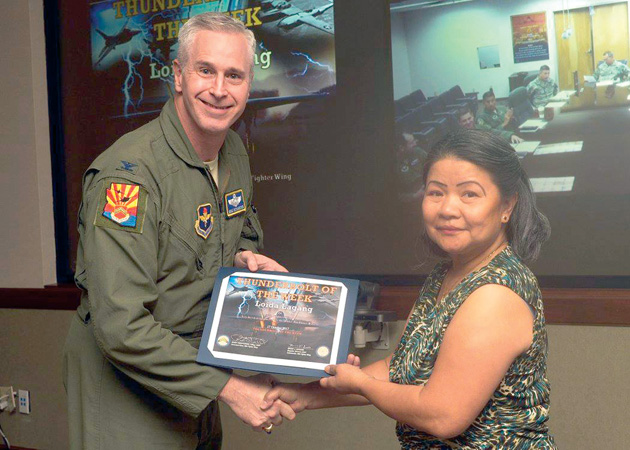 Oct. 20
Loida Lagang
Catholic Religious Education
Program manager
Lagang goes above and beyond her job requirements by volunteering to serve Airmen in numerous ways. She, along with her team of volunteers, prepare, transport and serve meals to Airmen for the monthly 56th Fighter Wing Chapel's flightine feast feeding 250 to 300 people. Friday nights for the past 16 years, she has prepared and served a home-cooked meal for dorm-dwelling Airmen at the Oasis, Airmen Ministry Center. If she can't be there, she prepares meals in advance and arranges for someone to do the final prep and serving.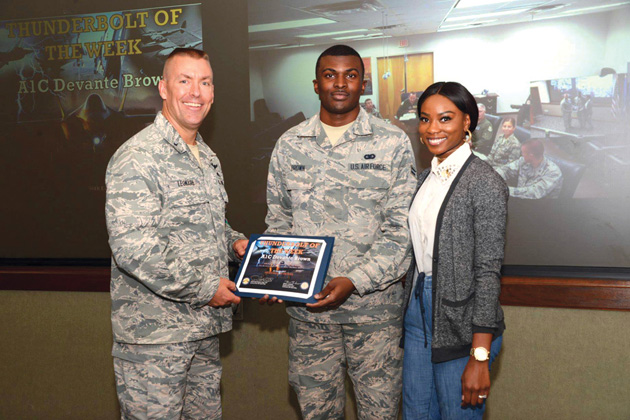 Nov. 1
Airman 1st Class Devante Brown
56th Equipment Maintenance Squadron
Administrative Apprentice
Since arriving at Luke, Brown has revamped the often cumbersome performance report routing process reducing the error return rate by 70 percent, while increasing on-time reports by 96 percent.  "From the day he arrived in the 56th Equipment Maintenance Squadron, we knew he was no ordinary Airman," said Brown's commander. "His work ethic, tenacity and drive are simply second to none."  He was named 2017 3A Information Dominance Airman of the Year and rocked his upgrade training with a 91 on his end-of-course exam.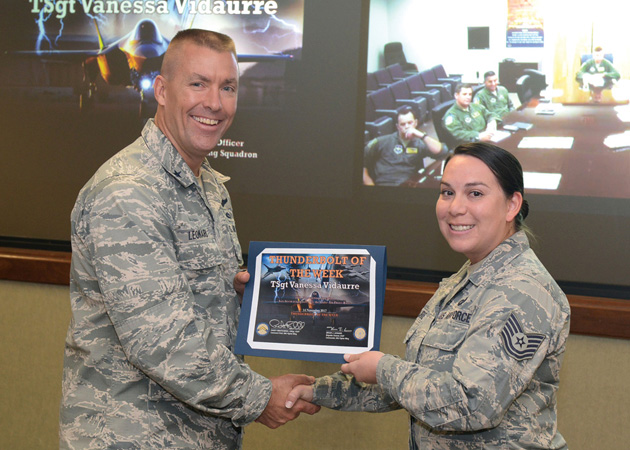 Nov. 14
Tech. Sgt. Vanessa Vidaurre
56th Contracting Squadron
Vidaurre returned to the 56th CONS from a special duty in Protocol in the months leading up to the end of the fiscal year, the busiest time of year in contracting. She was instrumental in awarding some of the biggest end-of-year projects, doing whatever was necessary to ensure all projects were ready to execute if funding became available. She oversaw the Multiple Award Construction Contract, worth $95 million, and executed eight contract actions totaling $12 million for facility upgrades.