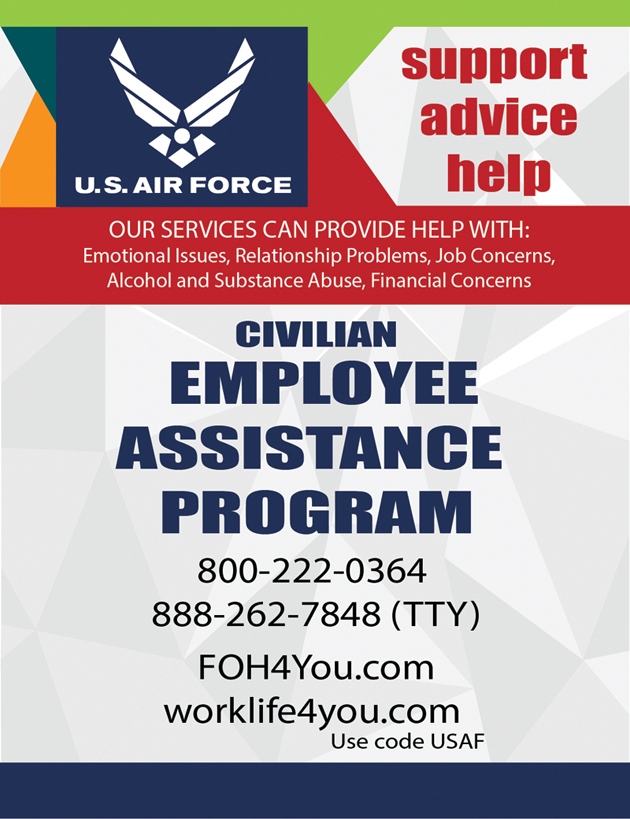 LIVE WEBINARS |
11 a.m.
April 11: How Stress Affects Men and Women Differently
We all experience some amount of stress each day. The effect this has on our mental and physical well-being can vary depending on our coping and resilience abilities. It may surprise you, however, that the impact also differs across the sexes. Get perspective on how the effects of stress are different for women and men, and learn specific strategies useful for stress management.
May 9: Helping Loved Ones Age with Grace
While most of us hope to live a long time, rarely are we able to truly grasp what life will be like in our golden years. This discussion highlights common issues seniors face, such as feeling isolated and the struggle of losing independence. It also helps you prepare for and deal with caring for your loved one's health decline and the potential need for ongoing care.
To register, go to FOH4You.com or worklife4you.com. Use code USAF.
For more information, call 800-222-0364.