The water and fuels system maintenance reverse osmosis water station at Luke Air Force Base, Ariz., is free and available for use to every person with base access.
Located at Bldg. 114, next to the Security Forces building and below the water tower, four valves are available for members with authorized access to Luke to use at any time to fill water jugs, bottles and containers.
"Everybody can use it," said Airman 1st Class David Lock, 56th Civil Engineering Squadron WFSM apprentice. "If it holds water, you can use it. Although, hoses can't be hooked to it."  
The WFSM water plant purifies and runs more than 1,000 gallons of water daily through the reverse osmosis system. The system filters the water, removing 99.99 percent of suspended solids. Engineers manage the system 24/7 and test is three times per day.
 "There's no limit, within reason," said Lock. "We haven't run into shortages, so people can get the amount they need with no problem. Once the water level gets low enough, the tank will refill and will run 24/7."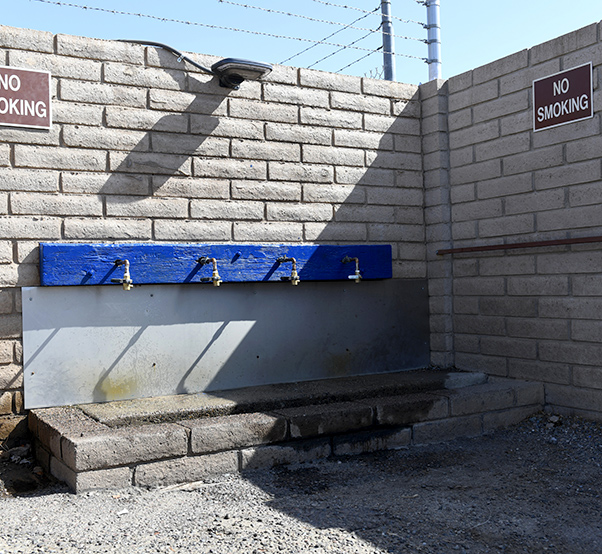 Thunderbolts can get water for free at the water station and won't have to spend money on water bottles.
"On average, a gallon of water at local gas stations is between $1.50 and $2," said Tech. Sgt. Justin Vaughn, 56th CES WFSM noncommissioned officer in charge. "Water is free at the water station. We encourage our Luke family, active duty, retired and family members to come utilize this unique asset."