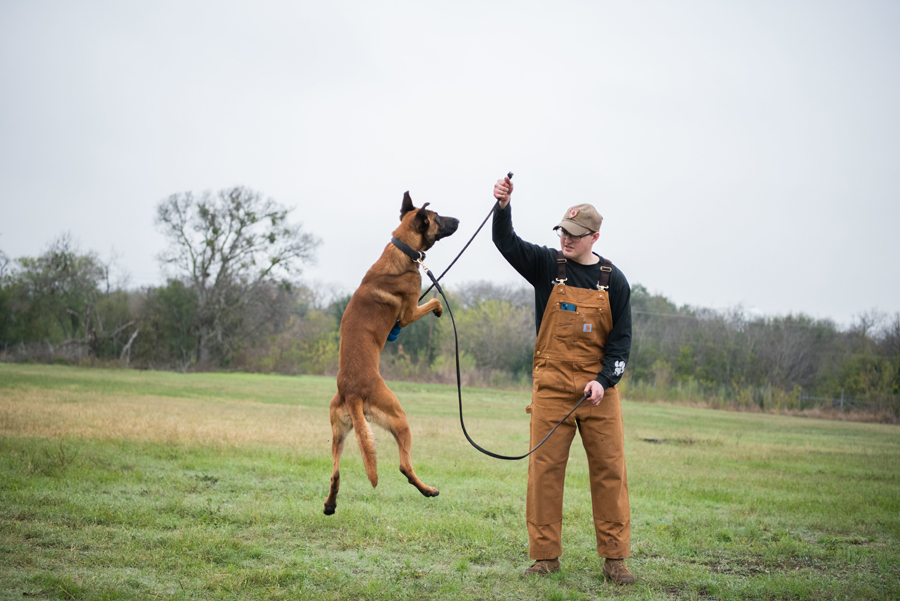 A Gold Star son, who was 7 years old when his father was killed in Afghanistan, recently spent the day with military working dog trainers at the 341st Training Squadron at Joint Base San Antonio-Lackland, Texas.
Airman 1st Class Zachary Rodriguez said it was always his dream to experience the work his father did to serve the nation. His father, Army Sgt. 1st Class Gregory Rodriguez, was a special operations dog handler assigned to the K-9 unit of the 527th Military Police Company, 709th Military Police Battalion, 18th Military Police Brigade, in Ansbach, Germany. He was killed in Ana Kalay, Afghanistan, on Sept. 2, 2008, while serving in Operation Enduring Freedom.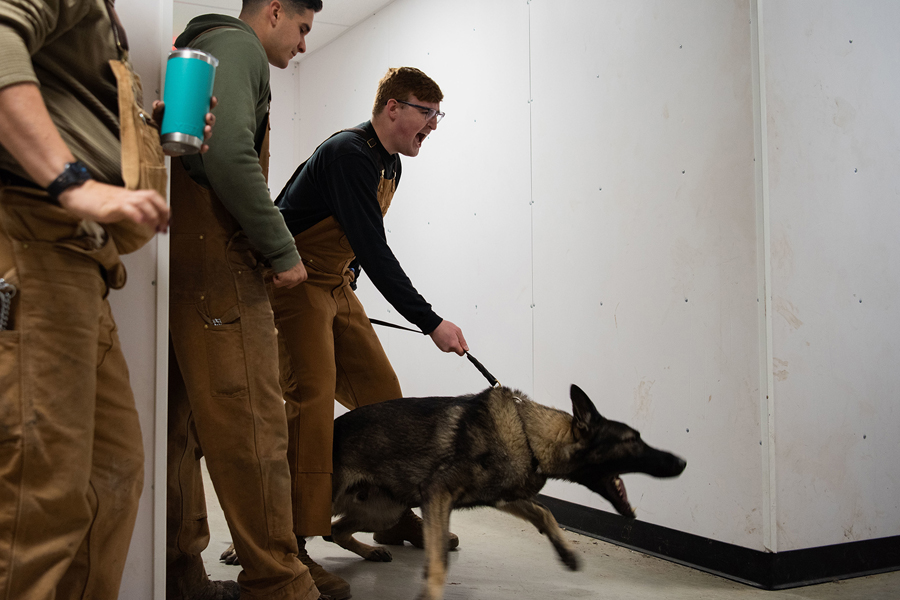 Rodriguez said he knew he wanted to join the military at 5 years old because of his father. "Seeing him do his job was so cool," he said. "I've always wanted to be like my dad and at the same time be my own self. In fact, I drive the Jeep he bought in Germany. I got it for my 18th birthday."
Rodriguez joined the Air Force in November 2021. Now, he's an F-35 mechanical apprentice crew chief for the 61st Aircraft Maintenance Unit at Luke Air Force Base, Arizona.
On Dec. 21, personnel from the 341st Training Squadron and the 701st Military Police Battalion, an Army detachment, hosted the Gold Star family. Gold Star families are those who lost a loved one in military service supporting combat operations or from terrorist activities.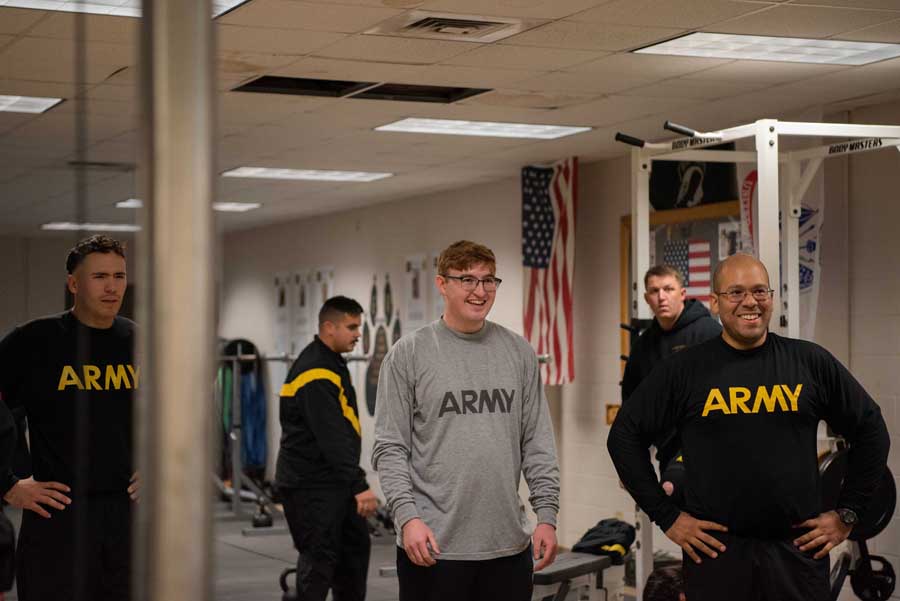 The 341st Training Squadron, which falls under the 37th Training Group, is responsible for training and developing K-9 professionals and military working dogs to enhance the Defense Department's global warfighting capability.
They started the morning by doing a "hero workout of the day" to honor Rodriguez's father.
"A lot of times I'm overwhelmed with emotion, so it's hard to say a lot of words," said Rodriguez's mother, Laura Rodriguez, at the end of the workout. "I'm good at lecturing my kids; I'm good at lecturing my patients, but as a Gold Star spouse, I don't always have the words to say. All of this is really meaningful to our family."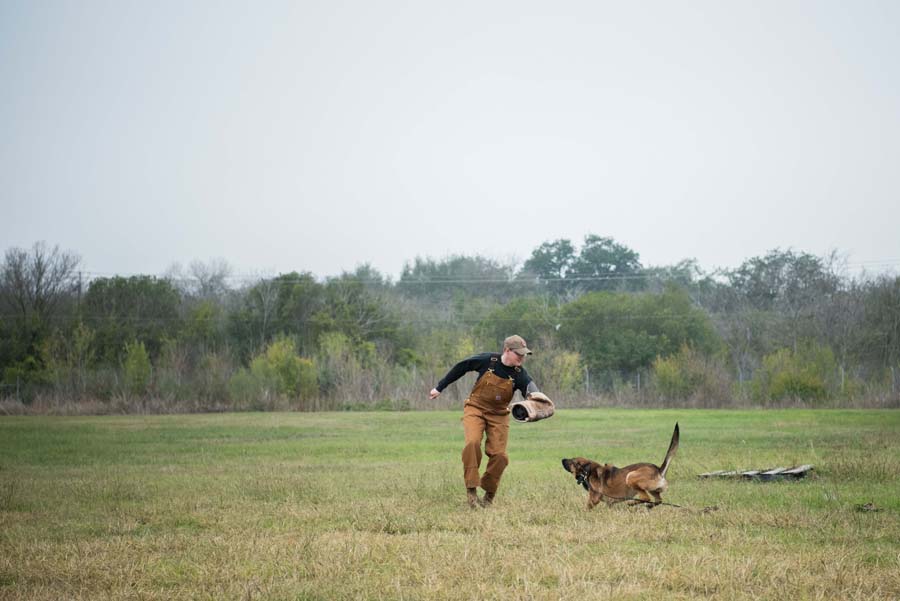 Rodriguez spent the rest of the day doing military working dog training, such as patrol, detection and obedience work.
He experienced being the "bait" for a military working dog by doing bite work, conducted a building search, and trained a dog to scout in an open field—all part of patrol work.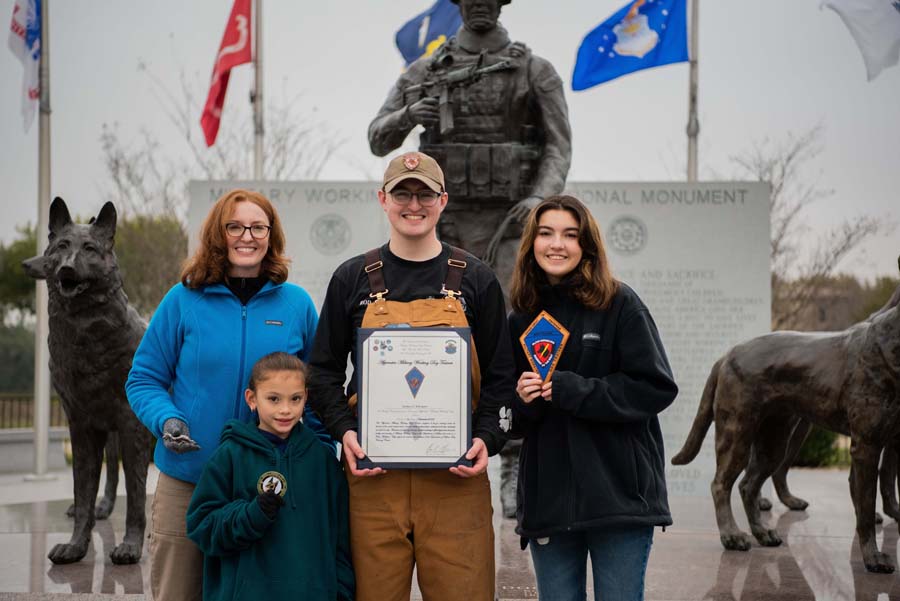 The visit ended with a ceremony at the Military Working Dog Teams National Monument. It was attended by Rodriguez, his mother, sisters Malorie and Charlie, and personnel from the 341 Training Squadron and 701st Military Police Battalion personnel.
"I had a great time. I barely slept at all last night," Rodriguez said. "I was so excited for this, but at the same time nervous. I do like to see and follow my dad's footsteps and see what he did … I think this was a really cool experience."