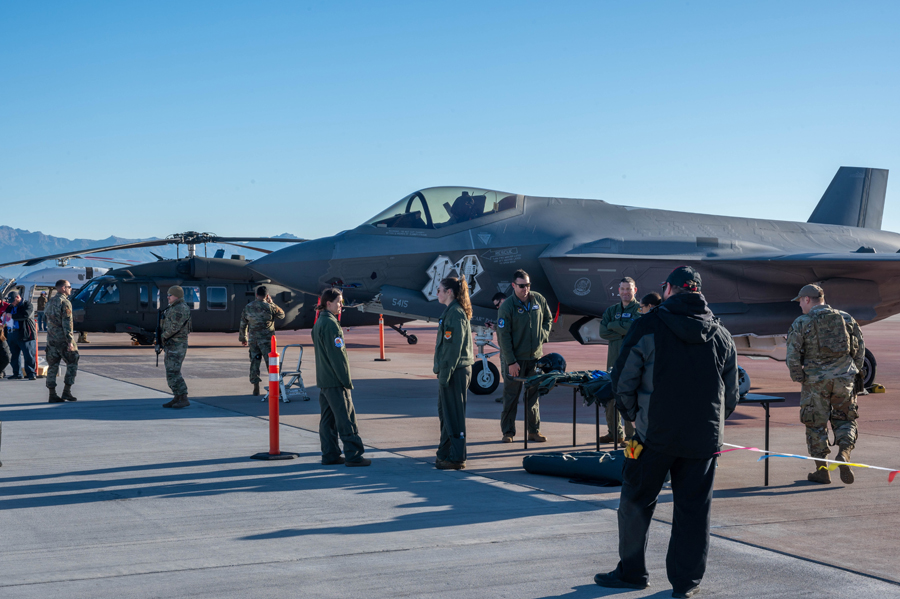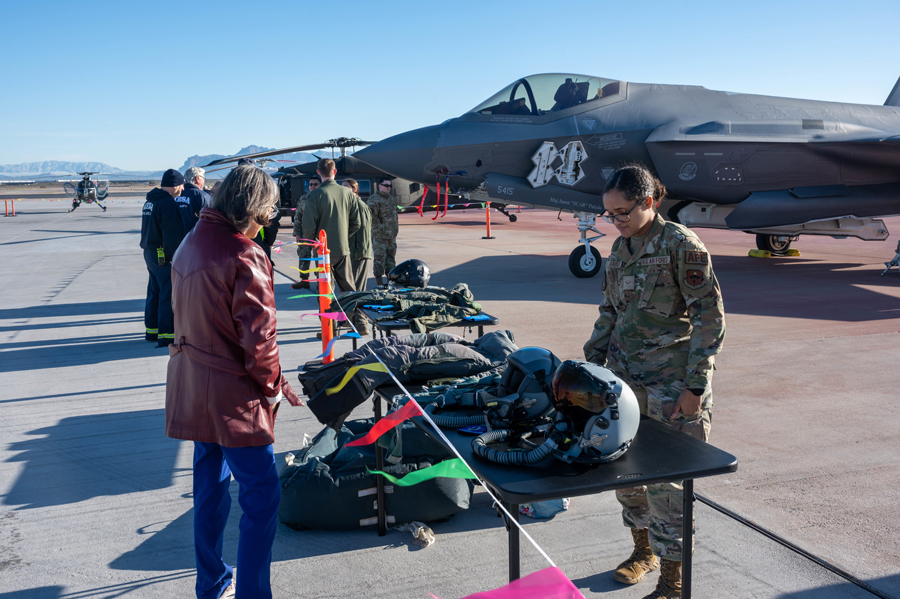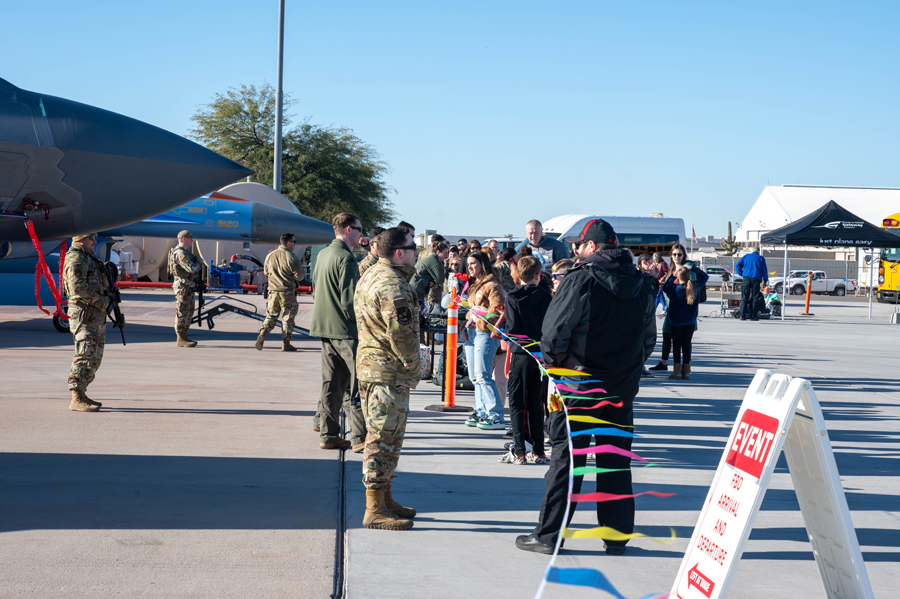 Airmen assigned to the 56th Fighter Wing at Luke Air Force Base, Ariz., showcased an F-35A Lightning II and F-16 Fighting Falcon at the Mesa Gateway Aviation Day, Jan. 24, 2023, in Mesa, Ariz.
Elementary school students from around the Phoenix area were able to see military and civilian aircraft, try on flight equipment and learn about the life of U.S. Air Force pilots.
"The best part was getting to see those kids' faces light up," said Capt. Melanie Kluesner, 56th Operational Support Squadron instructor pilot. "As we talked about everything the F-35 is capable of, they realized that we do more than just fly fast, and they were really amazed."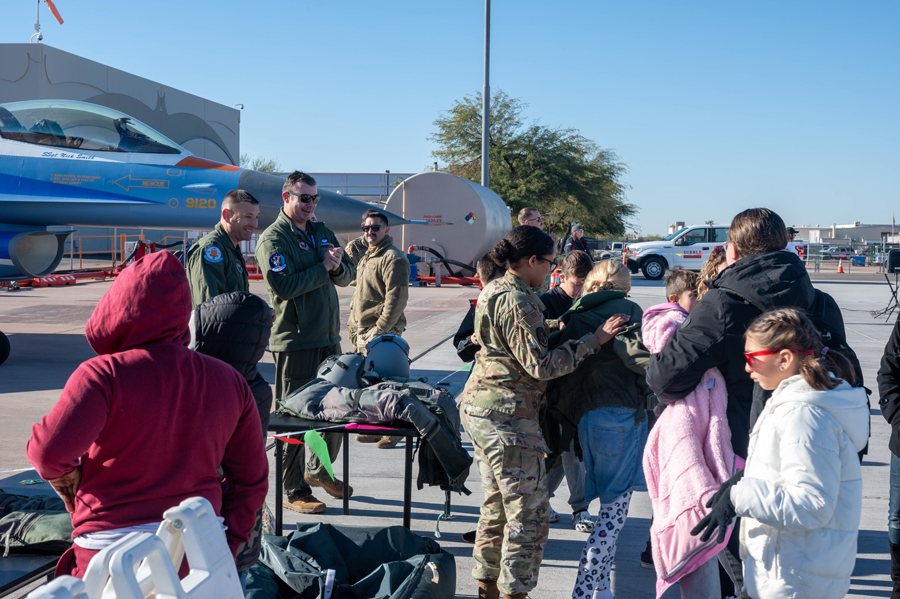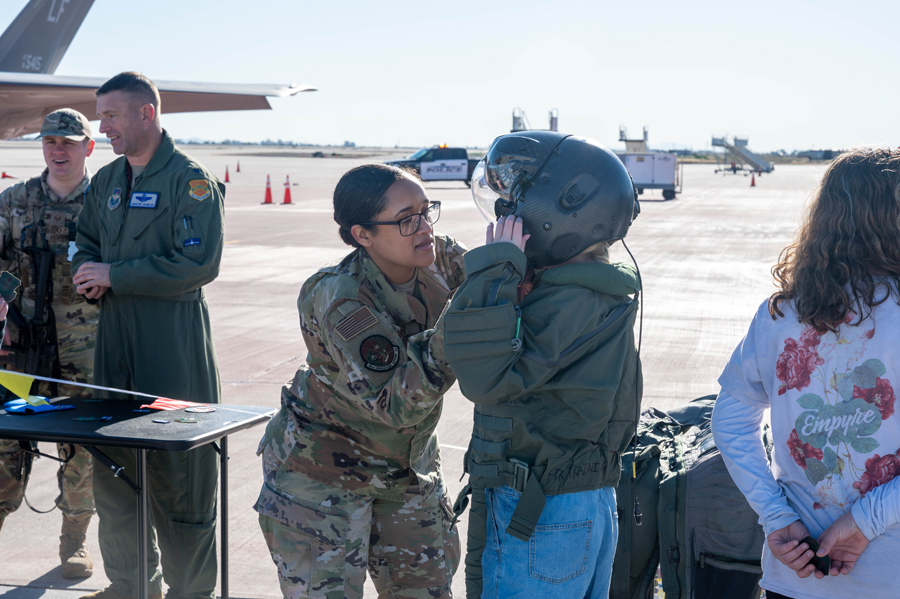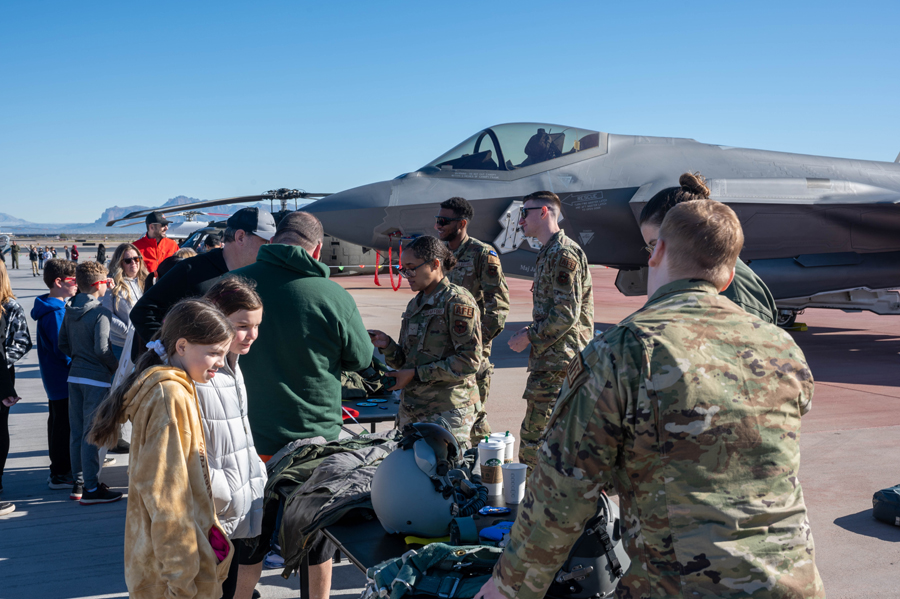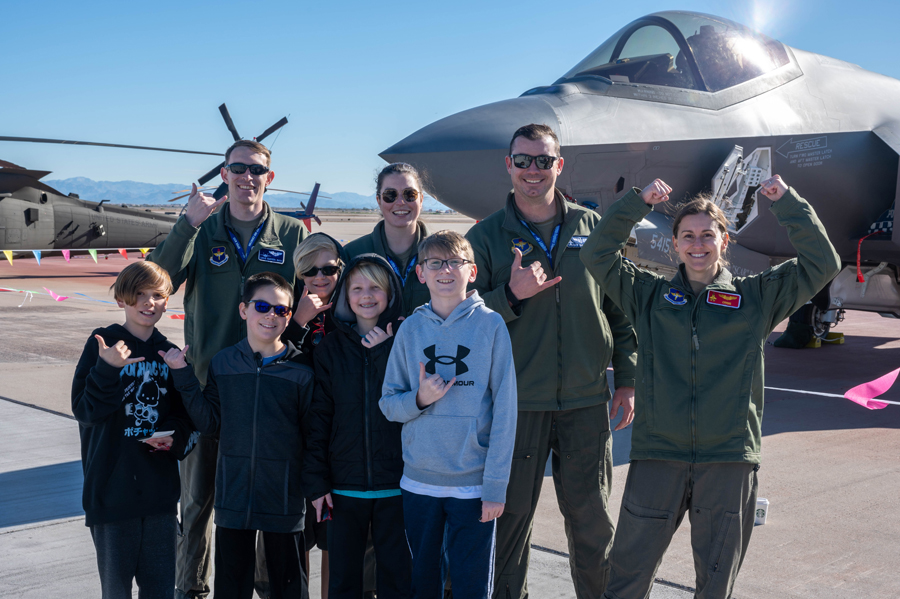 The accompanying pilots and support team brought various pieces of flight gear, allowing the students to try on some of the equipment, while also teaching them about their use.
U.S. Air Force aircraft joined the 56th FW, including a T-38 Talon from the 509th Bomb Wing, and a KC-135 Stratotanker from the Hawaii Air National Guard