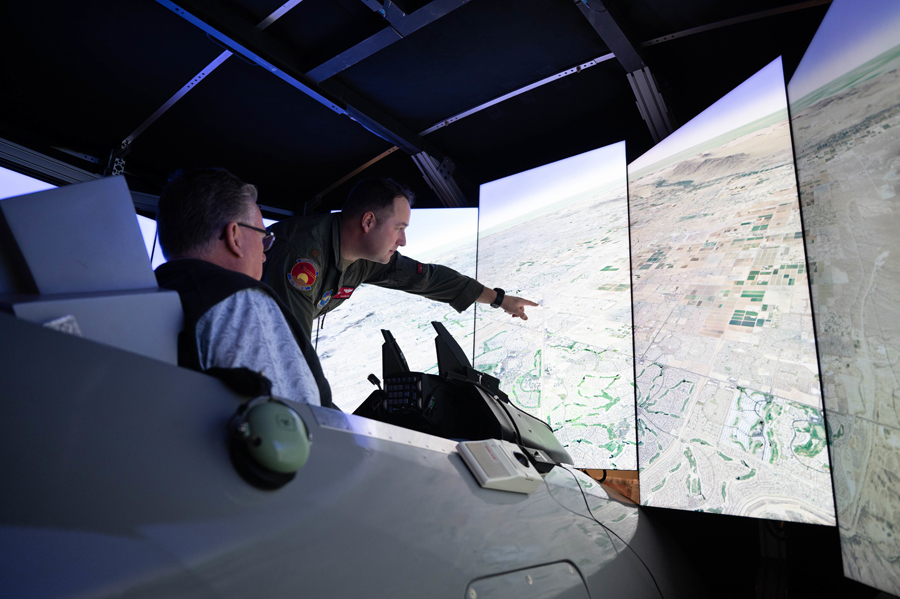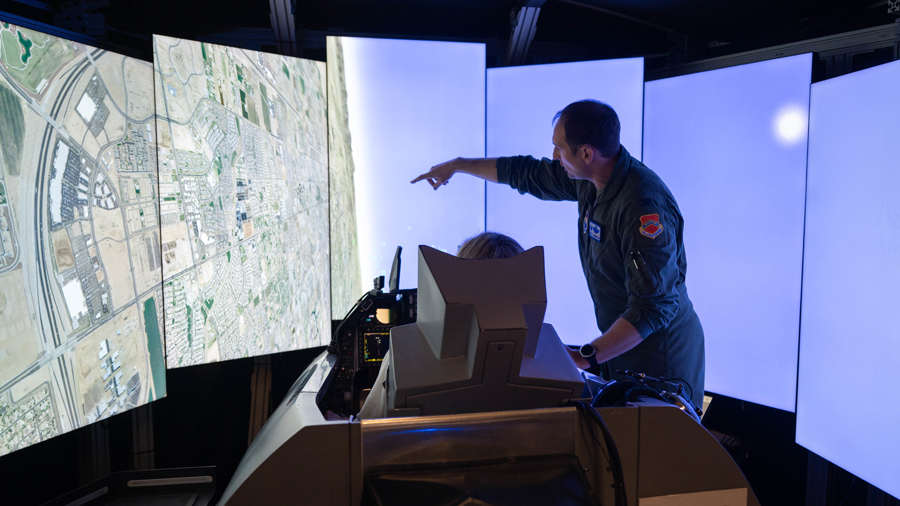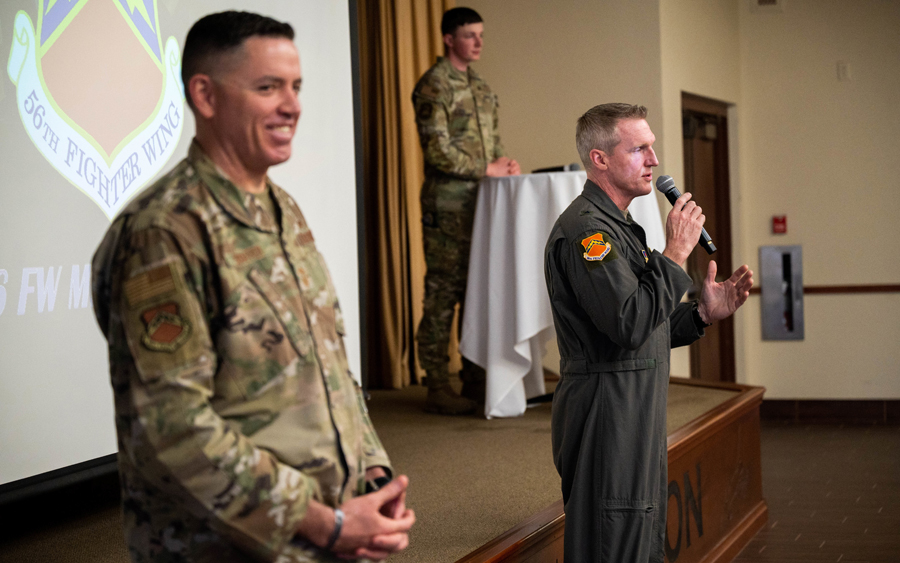 The 56th Fighter Wing hosted more than 50 honorary commanders during an immersion at Luke Air Force Base, Ariz., Jan. 31, 2023.
The purpose of the event was to further promote mutual understanding between HCCs, and 56th FW leadership and personnel.
The HCC program intends to pair up base leadership with community leaders who have limited or no knowledge about the Air Force. Base leaders can showcase their capabilities and programs while encouraging partnerships between the Air Force and local communities.
"Luke AFB is part and parcel to the community in which we reside," said Brig. Gen. Jason Rueschhoff, 56th Fighter Wing commander. "It's very important for us at Luke to remain transparent with the community that we're a part of."
During the event, the 56th Training Squadron provided HCCs an opportunity to test an F-16 Fighting Falcon training simulator to gain insight into F-16 pilot training operations and their importance within the Department of Defense.
"It's a great way for us to understand what the base does and what the mission is," said Thomas Maynard, honorary commander. "Coming from a military family, I thought it was a good opportunity to learn more about the Air Force and how it works."
HCCs are projected to return in March for an aircraft and support elements display hosted by the 56th Operations Group and the 56th Maintenance Group.