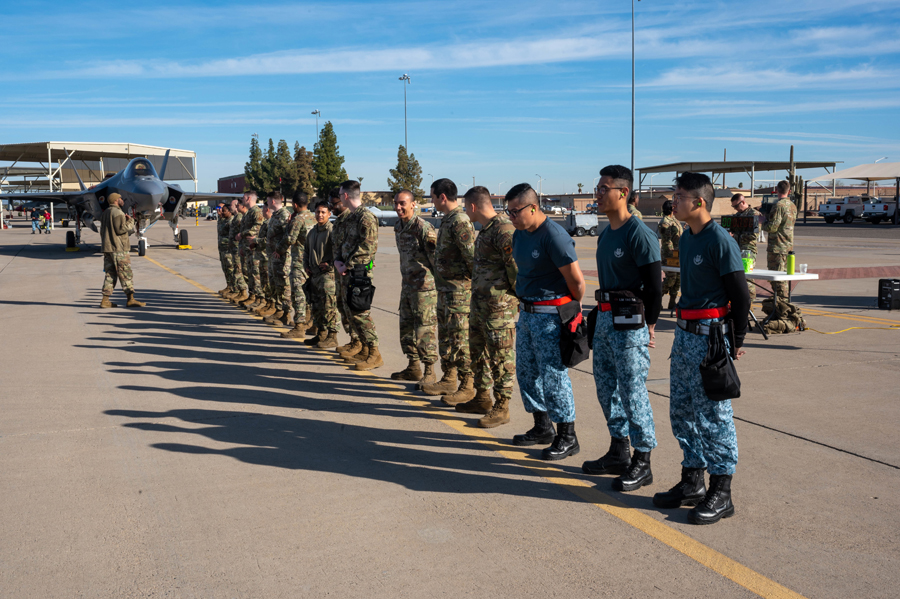 The 56th Maintenance Group held its annual weapons load competition at Luke Air Force Base, Ariz., Feb. 3, 2023.
This one-day competition allowed members of various aircraft maintenance units including their international counterparts to showcase the best load crews Luke AFB has to offer.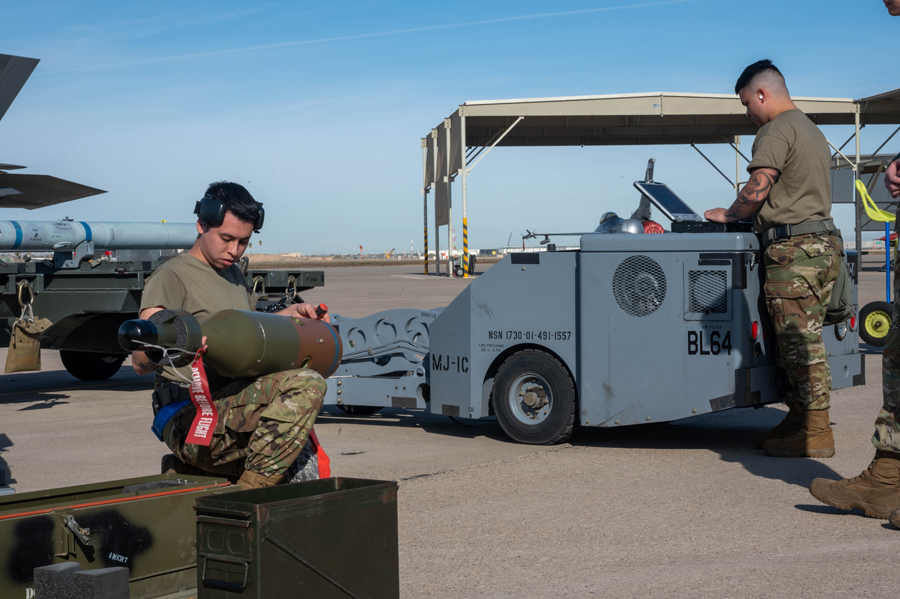 "Load competitions put the spotlight on the load crews here at Luke AFB," said Tech. Sgt. Sonny Hicks, 56th MXG weapons standardization team member. "It allows them to showcase their skills, their talents, and all the hard work they've put in all year."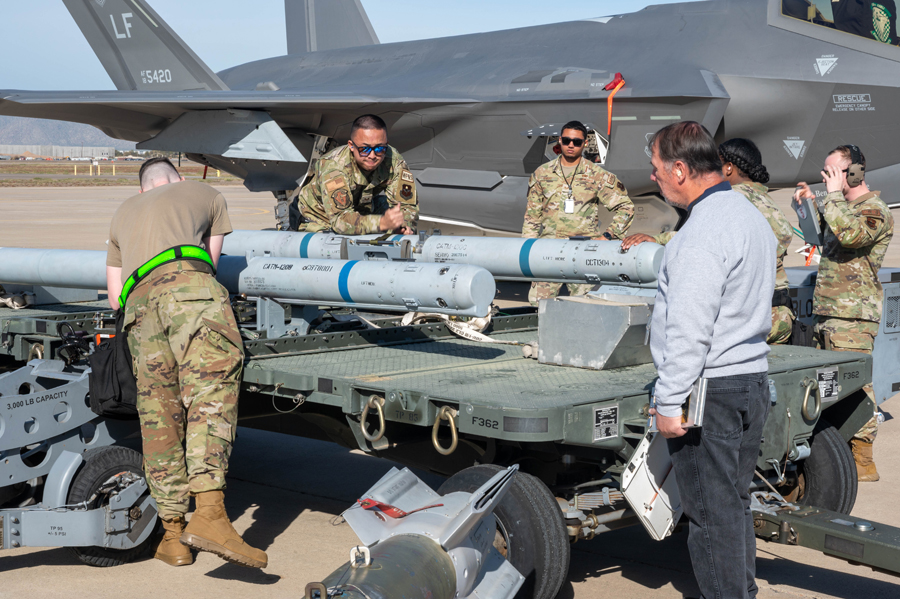 Instead of written evaluations, the weapons career field decides quarterly and annual award winners by load competitions. Six crews from various aircraft maintenance units in the 56th MXG participated in the competition.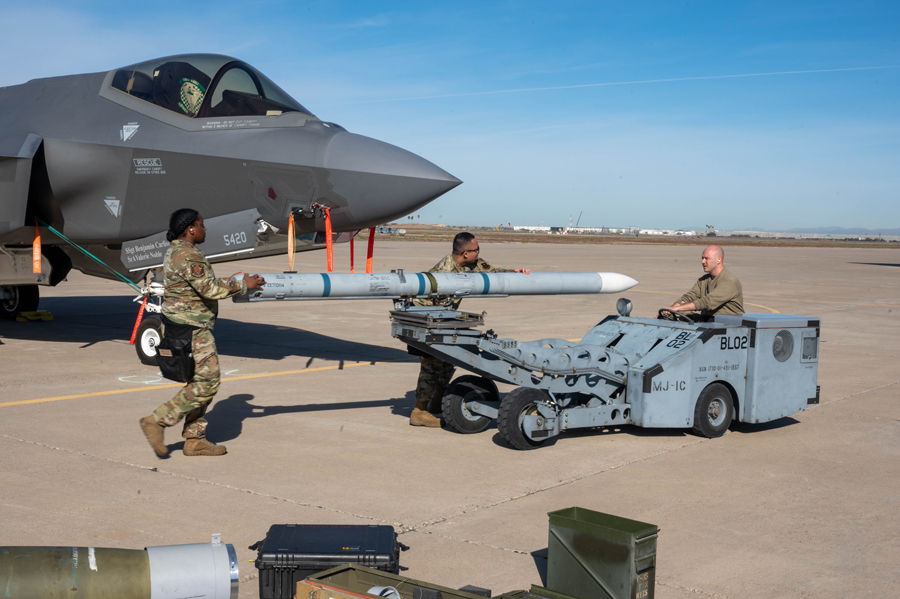 "Crews are selected based on recommendations by their supervisors, their load stats, and what they've done throughout the year," said Hicks. "Once their supervisors push them up, we look at their stats and their performances and decide if that crew can compete or not."
Load crews are evaluated on four separate evolutions, including a toolbox inspection, uniform inspection, knowledge test, and the load competition.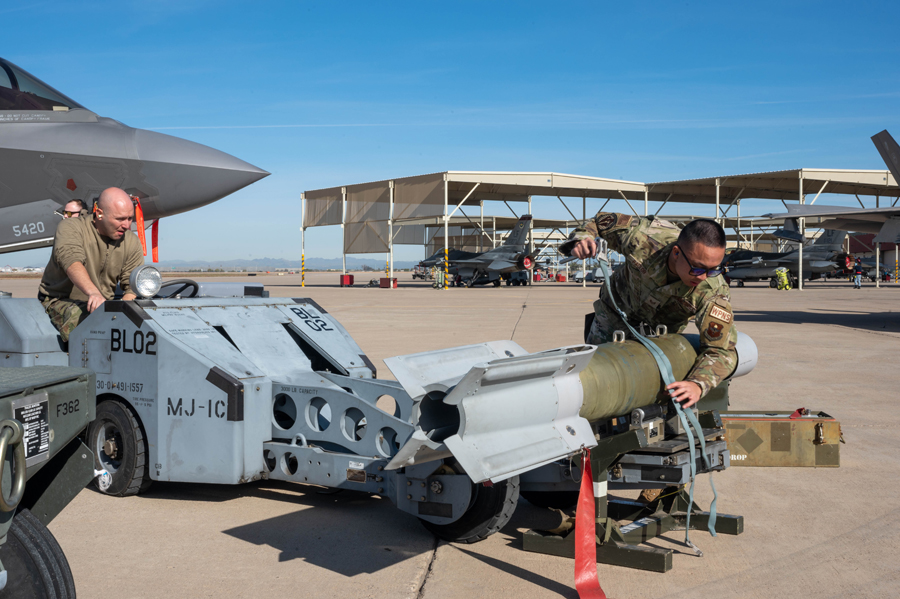 "The crews need to show that they are an all-around package," said Hicks. "Yes, they can load, but we want to make sure that they keep themselves and their tools accounted for."
For the load crews who are participating in the events, the competition allows them to continue developing their proficiency while having some fun.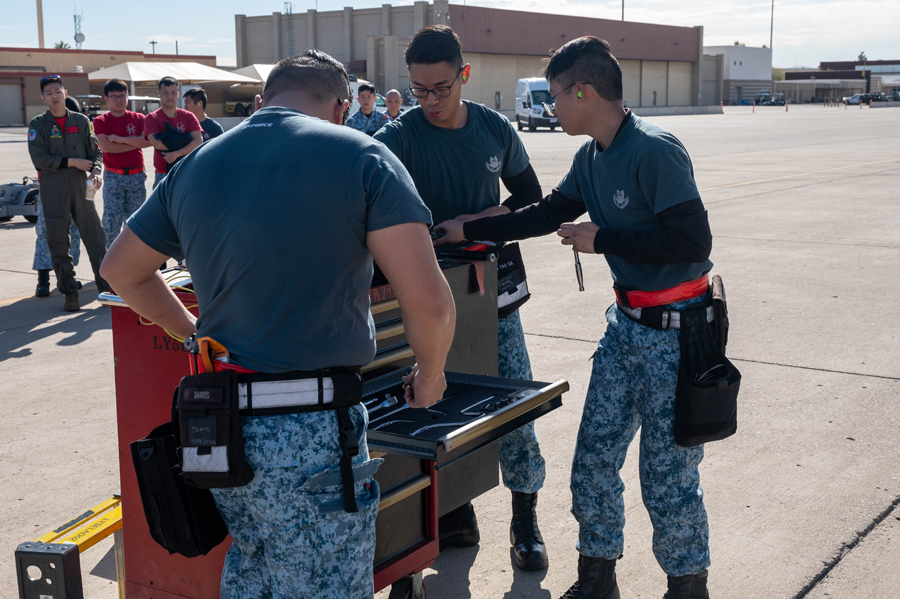 "They are so much fun," said Airman 1st Class Jacob Robinson, 63rd AMU aircraft armament systems specialist. "You obviously have the pressure, and it is scary, but being able to compete against other crews is a blast."
The winning crew of the year will be announced at the Maintenance Professionals of the Year Awards event, Feb. 17, 2023.