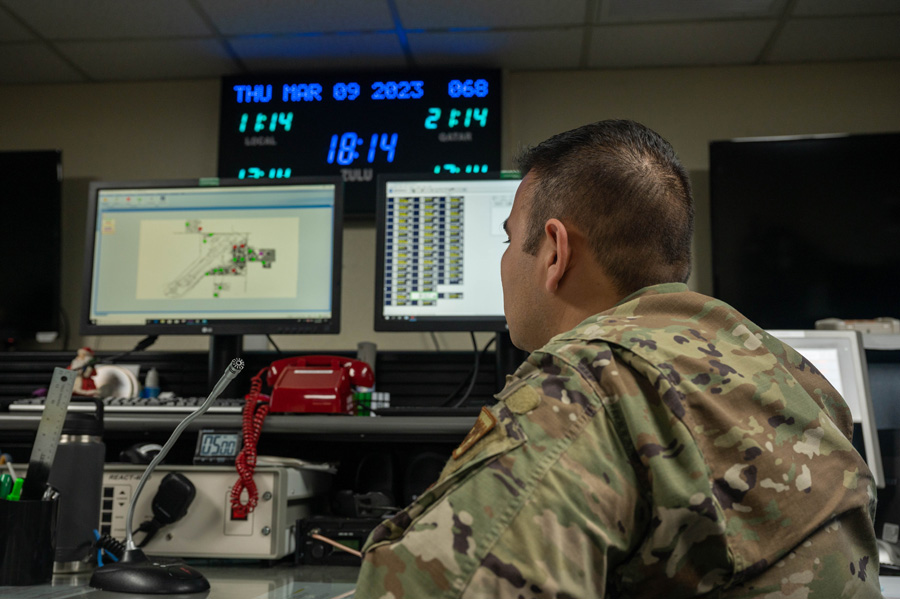 It's one of the most inconspicuous buildings on a base. No windows, no markers, no signs. Yet in these rooms, filled with various computers, radios, and telephones, the command post is the focal point for nearly all communications base wide.
For any military installation, the movement of information is a crucial key to achieving the mission.
"All the information that the base needs comes through us," said Tech. Sgt. Robert Silverman, 56th Fighter Wing Command Post operations non-commissioned officer in charge at Luke Air Force Base, Ariz. "It's our job to make sure that people get the vital information that's important to them."
The command post is the 24/7 hub for all incoming and outgoing information, acting as the liaison between units, commanders, local agencies, and even major commands.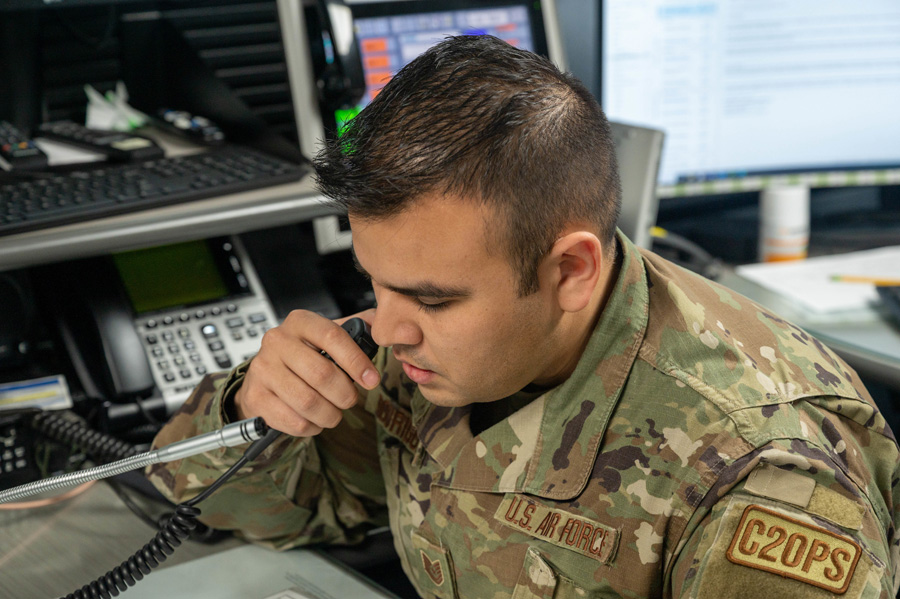 "We serve as a vital command and control node between various information points on base," said Silverman. "With dozens of these points, you need someone to coordinate all the traffic."
The most notable outreach of command post comes in the form of the giant voice and AtHoc systems, which provide vital information regarding a multitude of situations at a moment's notice.
"You'll hear it mainly with reveille, retreat, and taps every day," said Silverman. "However, if for example, we get bad weather or there's an on-base emergency, we use (the mass notification system) to make sure that as many people as possible can get information as soon as it's available."
Being the central point of information requires the command post to adopt a reactive stance on its mission.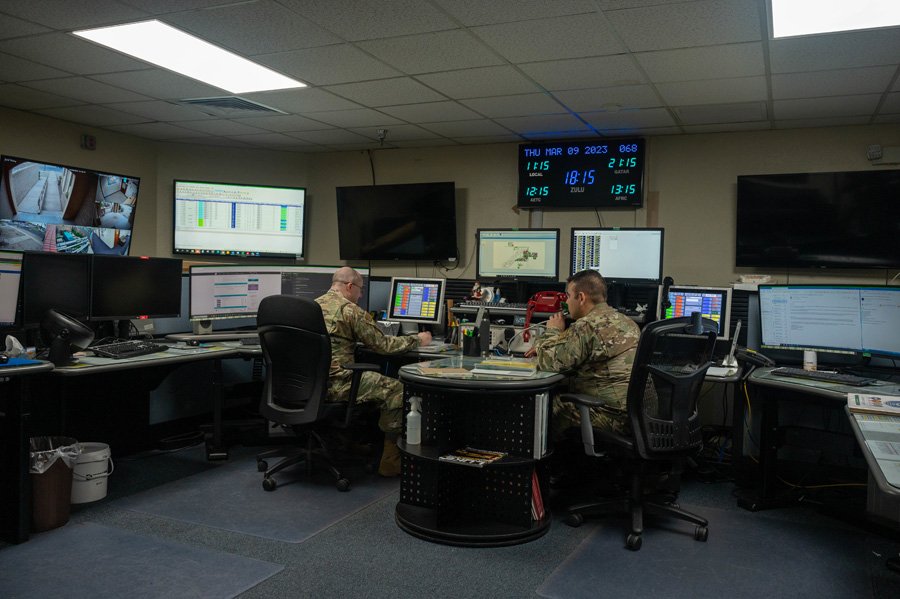 "We don't run off of a set tempo," said Silverman. "We have our checklists that we look over every shift change, but other than that, our schedule is determined by what information we get and what time we get it."
With the size of the 56th FW and its numerous units, the Airmen of command post face their own challenges.
"Being here at Luke, there's a number of stressors we face," said Tech. Sgt. Miguel Rodriguez, 56th FW Command Post systems non-commissioned officer in charge. "When you're the largest fighter wing in the Air Force with such a large network, everything can hit you all at once.  For example, having only one to two controllers to manage a massive influx of information for the entire wing."
Rodriguez, a former KC-135 Stratotanker crew chief, noted the personal challenges he's faced since joining command post.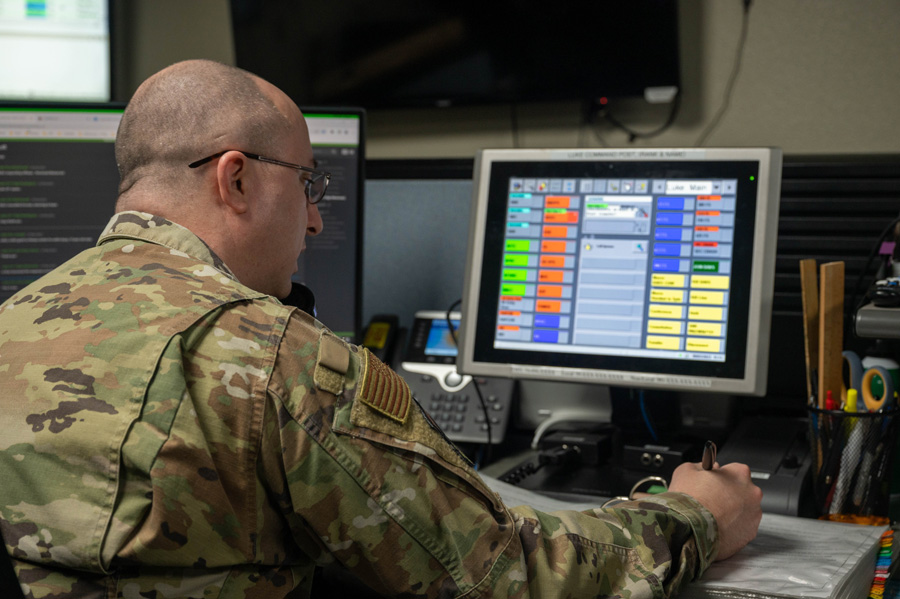 "With us being on shift hours, there's always the pressure of missing holidays, birthdays, and having days when you work the graveyard shift arriving on station at one in the morning. It takes some time to adjust, but the things I get to experience here make it worth it."
However, working at command post can provide an Airman with a fresh viewpoint on the mission.
"Back when I was a crew chief, you only had the insight into maintenance and maintenance only," said Rodriguez. "At the command post, you have the inside view of everything that happens in the wing and beyond."
For the controllers of command post, their mission may be just another day of work, but for the 56th FW, Luke Air Force Base, and the U.S. Air Force, they are a crucial part in making sure everyone is ready for the mission ahead.