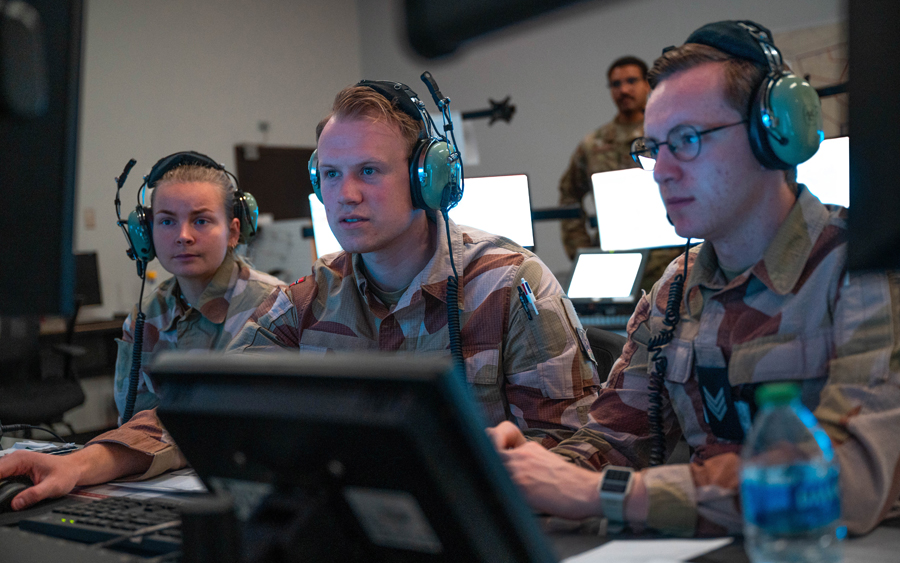 The 607th Air Control Squadron hosted exercise Desert Viking, from Feb. 21 to March 17, 2023, at Luke AFB, Ariz.
Desert Viking is a bilateral military exercise between the U.S. Air Force and the Royal Norwegian Air Force. The exercise involves aircraft control training to improve operational readiness and defense capabilities, while also strengthening interoperability between the two countries.
"The exercise focuses on advancing air battle management techniques while strengthening our connection with the United States," said RNAF Lt. Sveinung, RNAF service member. "Effective air battle management is crucial for us in this phase of fighter control."
The 607th ACS provides an environment for both nations to practice working together to control and coordinate F-35 Lightning II and F-16 Fighting Falcon aircraft. During the exercise, the RNAF personnel are training with multiple aircraft in every training mission.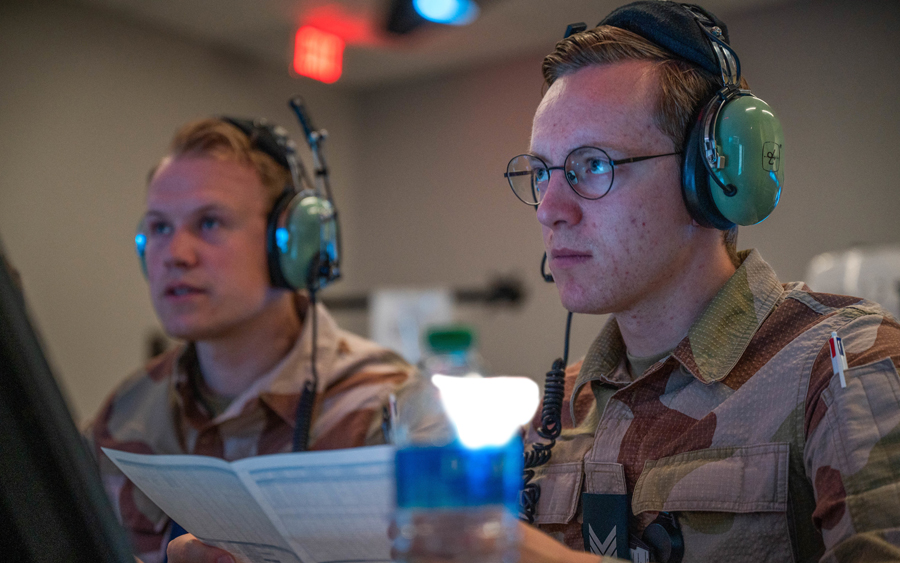 With access to more aircraft, the RNAF will be able to complete more flights in the U.S. than back in Norway. This enables them to achieve their goals and improve their skills in a shorter timeframe, ultimately enhancing operational capabilities.
"As the saying goes, 'iron sharpens iron.' We must work as a team and collaborate with our allied partners," said U.S. Air Force Maj. Kyle Childress, 607th ACS assistant director of operations. "It's important to allow our Airmen to get to know different people and cultures. This way as we continue to train together, we aren't starting from scratch."
The partnership between Norway and the U.S. will continue to strengthen as a result of combined exercises like Desert Viking. Bilateral exercises contribute to the overall mutual readiness and defense capabilities of the participating countries.
Editor's note: Some identifying information for Royal Norwegian Air Force personnel has been omitted per RNAF request.