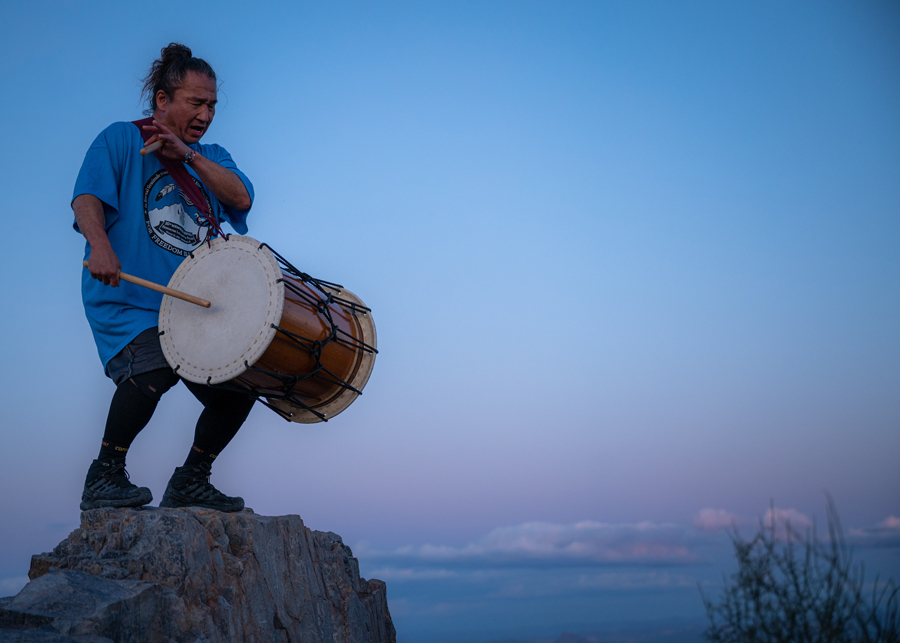 Service members from Luke Air Force Base, Ariz., participated in the third annual Wear Blue: Run to Remember Piestewa Challenge, which kicked off March 23, 2023, at Piestewa Peak Trailhead in Phoenix, Ariz.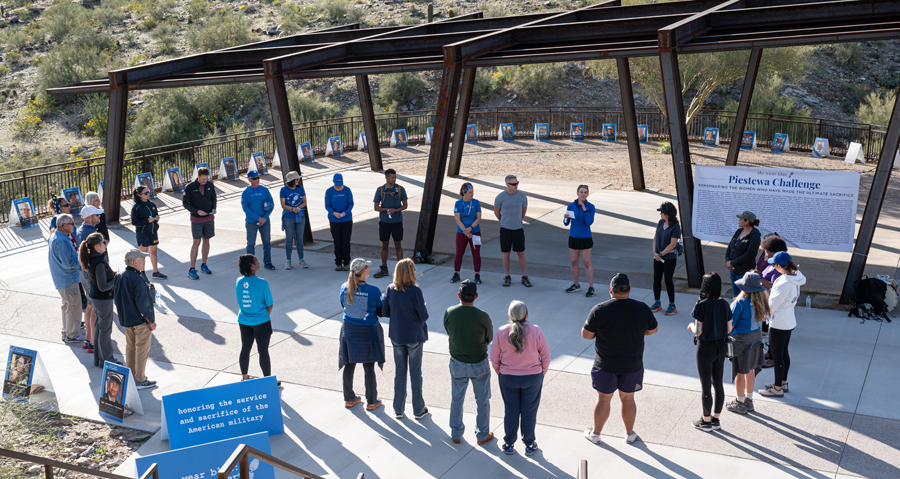 This event is named in honor of U.S. Army Spec. Lori Piestewa, who was the first Native American woman to die in combat while serving in the U.S. military as well as the first woman in the U.S. military killed in the Iraq War.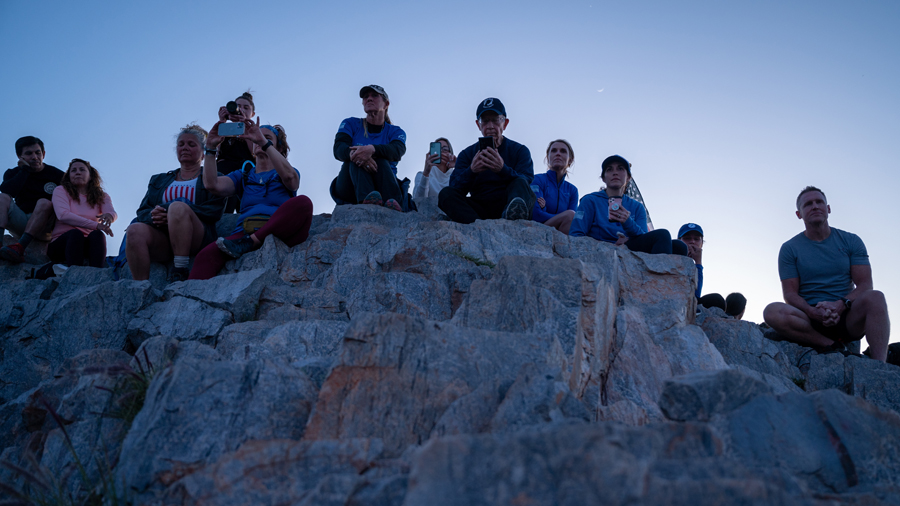 "Today we honor the generations of women who were willing to make the ultimate sacrifice," said Lisa Hallet, Gold Star Spouse and executive director of Wear Blue: Run to Remember. "It takes an uncommon courage to serve and I'm so grateful for the men and women that serve everyday so that we can live in the greatest country in the world."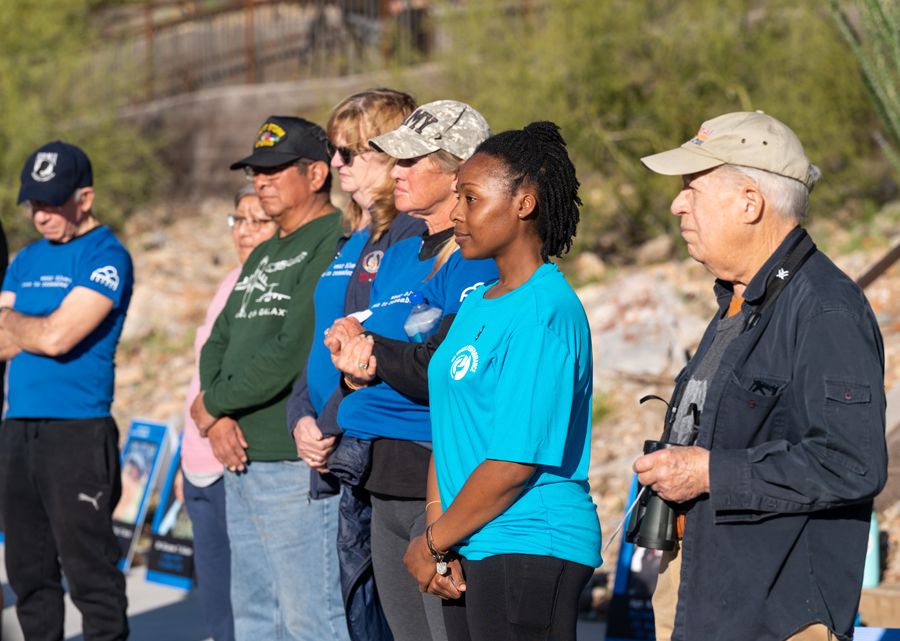 At the Piestewa Challenge, collective teams run 177 miles in seven days in honor of the 177 women who gave their lives in combat operations around the globe since 9/11. The event began with a four-mile hike to the top of Piestewa Peak and attendees participated in a tradition, where they stood in a circle and called out the names of deceased armed forces members.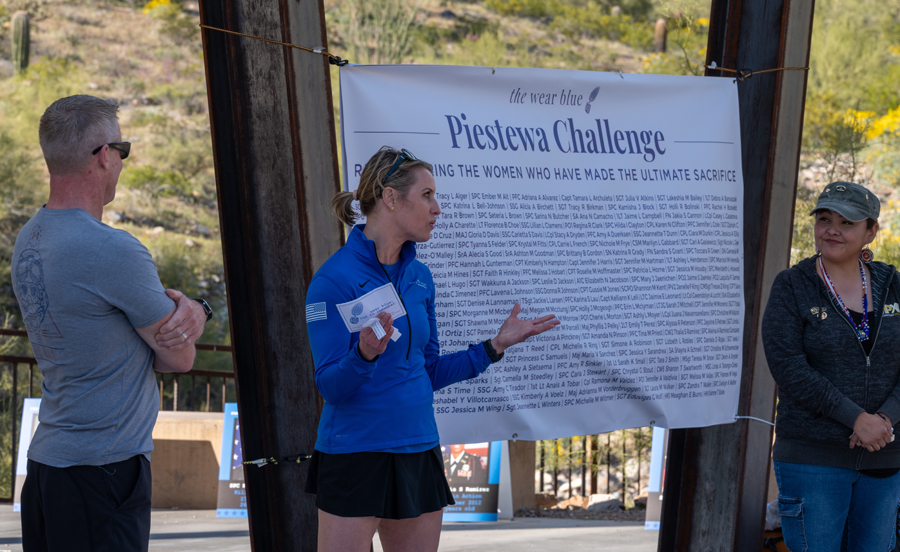 "We're here to remember the 177 women who served this nation after 9/11, but we have to also remember the women that came before them," said Shoshana Johnson, former U.S. Army specialist, Purple Heart recipient and first black female prisoner of war in U.S. military history. "We stand on the shoulders of women without their mark in history. So, in honor of my friend Lori, and all the women who served with me, before me and after me, I say thank you, thank you, thank you for your service."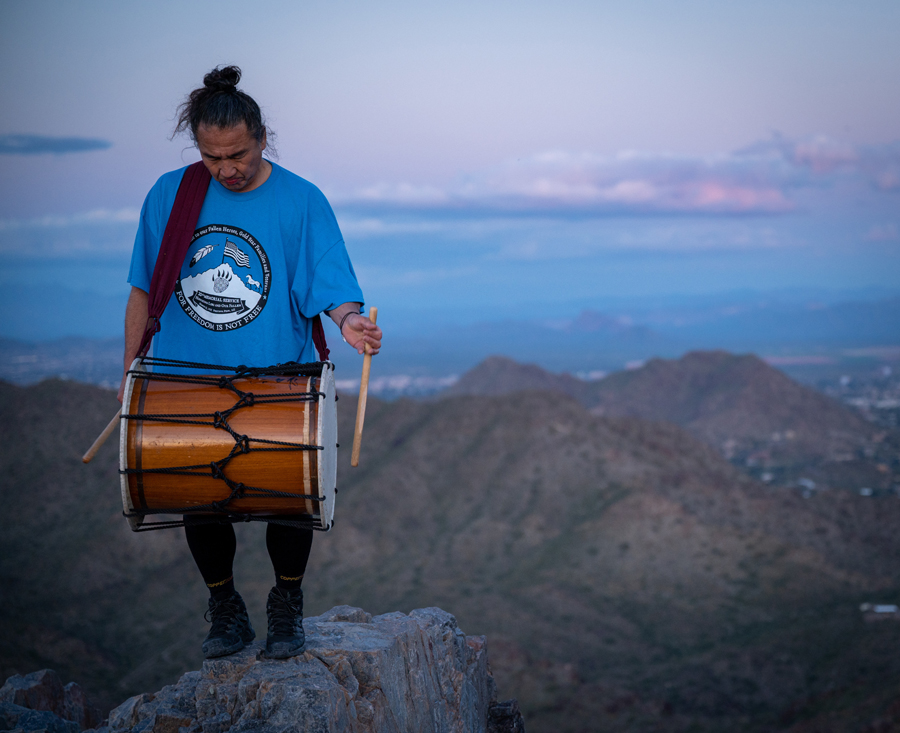 Other guest speakers at the event included Carolyn Burns, Gold Star Mother of Meaghan E. Burns, Hospital corpsman petty officer 3rd class, and U.S. Air Force Brig. Gen. Jason M. Rueschhoff, 56th Fighter Wing commander.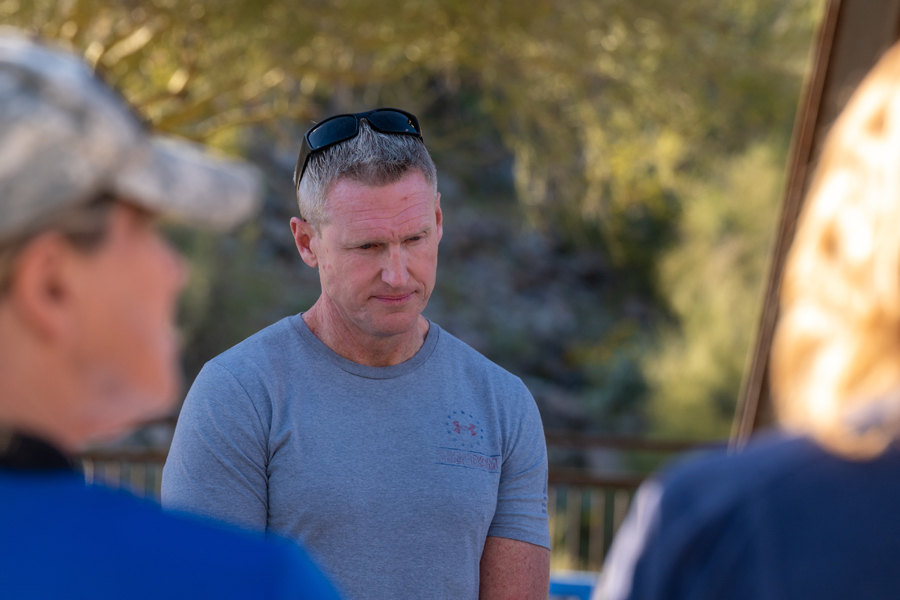 "I have no doubt, that if you could speak to any one of these 177 women right now, they would say, 'I wouldn't change a thing,'" said Rueschhoff. "They signed up to give their lives to their country, and that's what every one of our service members in the Department of Defense believes in."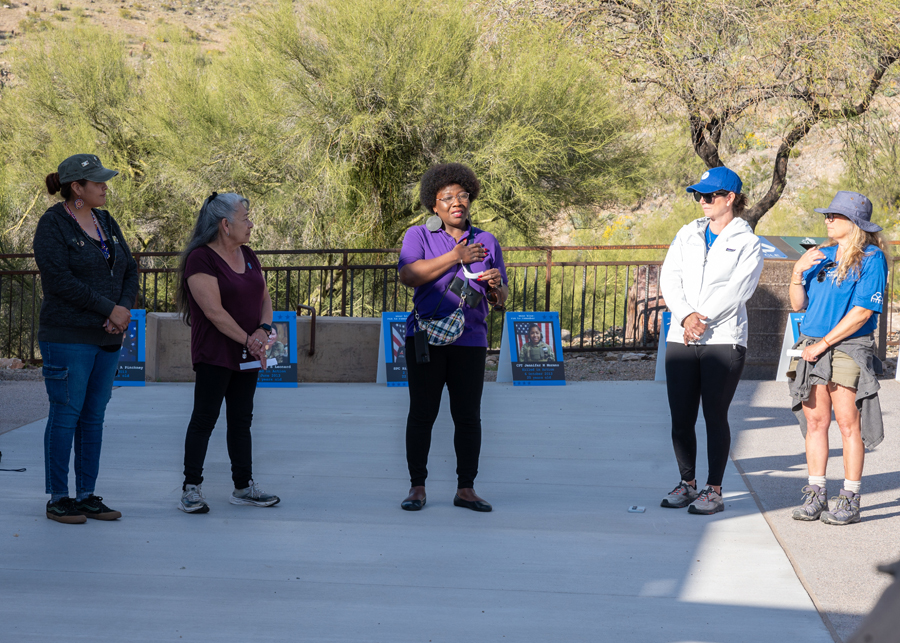 In 1990, nearly 40,000 American military women deployed in support of Operations Desert Shield and Desert Storm. Over 700,000 women served during the post-9/11 war supporting both Operation Enduring Freedom and Operation Iraqi Freedom.