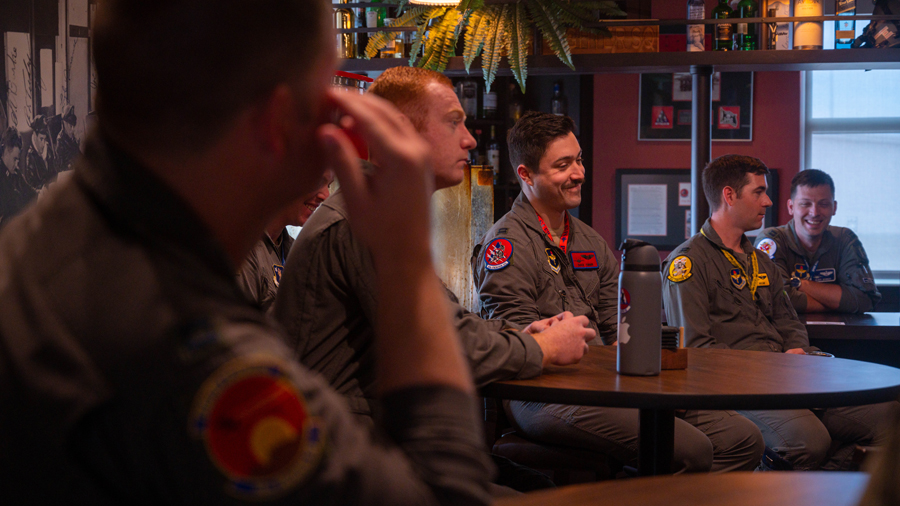 Maj. Gen. Albert Miller, Director of Training and Readiness, Deputy Chief of Staff for Operations at Headquarters U.S. Air Force, visited Luke AFB, Ariz., April 7, 2023, to discuss pilot retention programs with aircrew.
Miller held multiple question and answer sessions with pilots from the 62nd and 63rd Fighter Squadrons to discuss potential incentive programs within the Department of the Air Force.
"We have done over 100 of these small group sensing sessions across the Air Force," said Miller. "We find them extremely valuable due to the candid interactions they draw out from the attendants."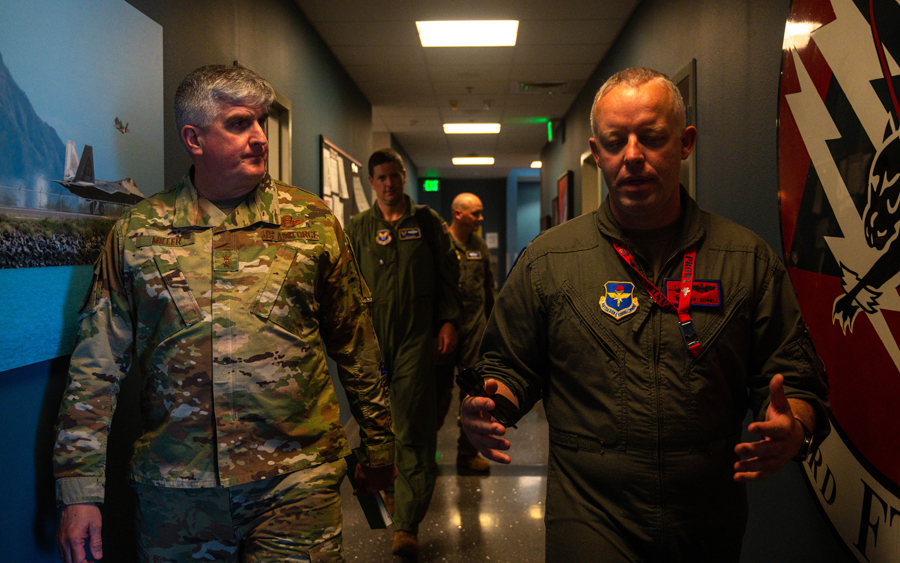 Some of the incentives Miller discussed at these meetings came from the National Defense Authorization Act, which states that pilots who choose to stay in fiscal year 2023 and 2024 may receive bonuses up to $50,000; an offer $15,000 higher than the previous year's incentive.
Miller also affirmed to the pilots in attendance how valuable they are to the success of the Air Force.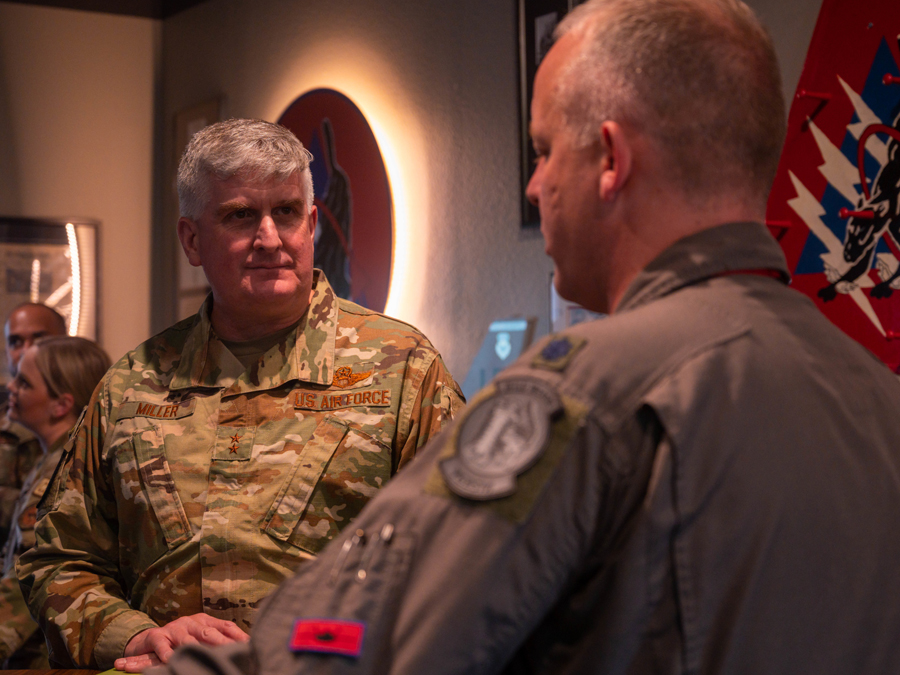 "Pilot retention is a priority," said Miller. "We need the experienced aviators that can execute the mission, train aviators, and do the important staff work that ensures the Air Force is postured for success."
In addition to presenting some upcoming changes, Miller gained insight into other incentives pilots are looking for and what they like and dislike about day-to-day operations.
"It is refreshing to see our leaders show an interest in what it takes to execute the mission as a fighter pilot," said Capt. Shannon Flynn, 56th Training Squadron flight commander. "We appreciate the open discussions to better enable us to get the job done at a high level going forward."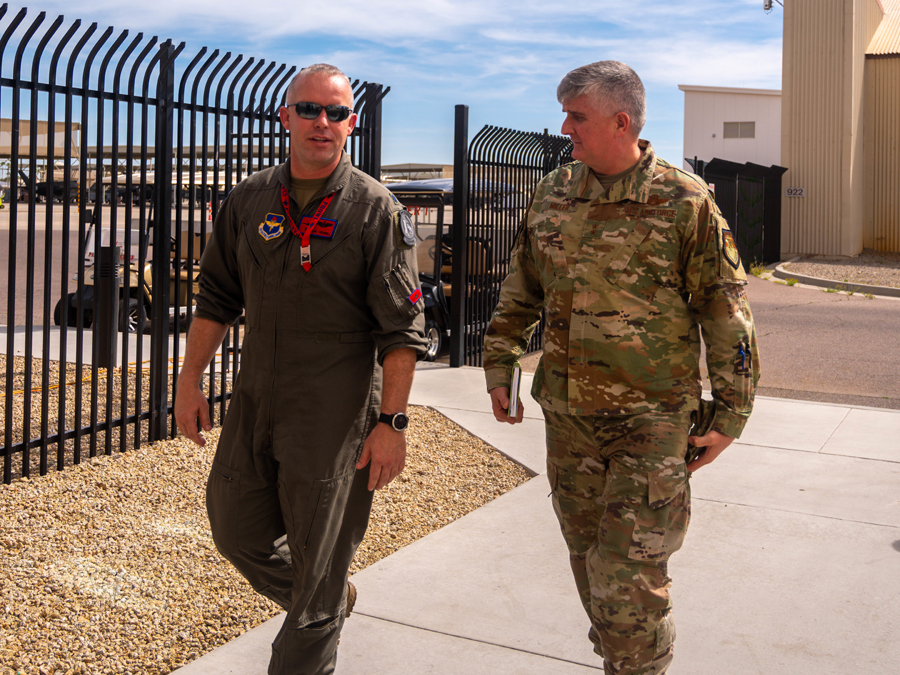 Throughout the day, Miller met with members of wing leadership to discuss how these plans would affect them and their thoughts on other possible incentives.
"These engagements and conversations about Airmen are important aspects of our Air Force," said Lt. Col. Mark Schnell, 63rd Fighter Squadron commander. "This is part of taking care of our people and fostering a culture of success for our Airmen."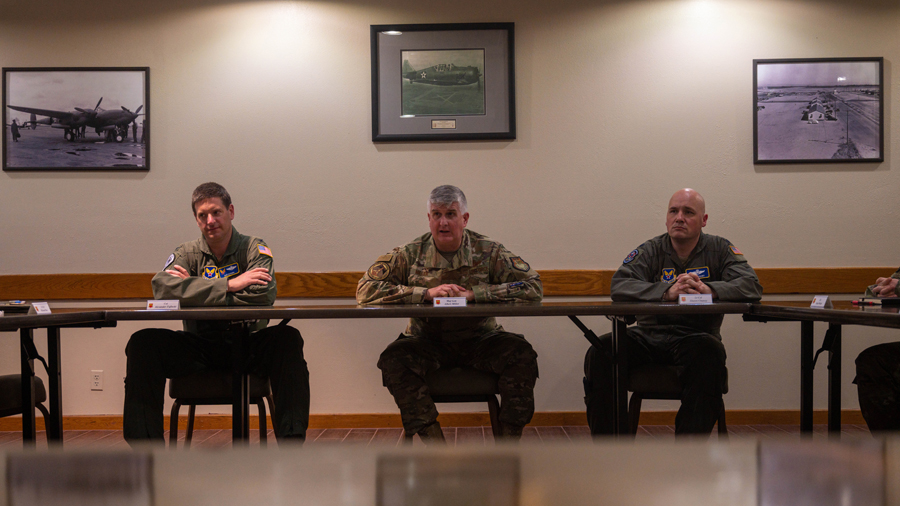 Miller's visit, and the insights gained from it, are a part of the Air Force's continued efforts to improve the lives of those who serve.
"We are looking to take deliberate and measurable actions," said Miller. "We want to improve the quality of life and quality of service for our total force aviators."