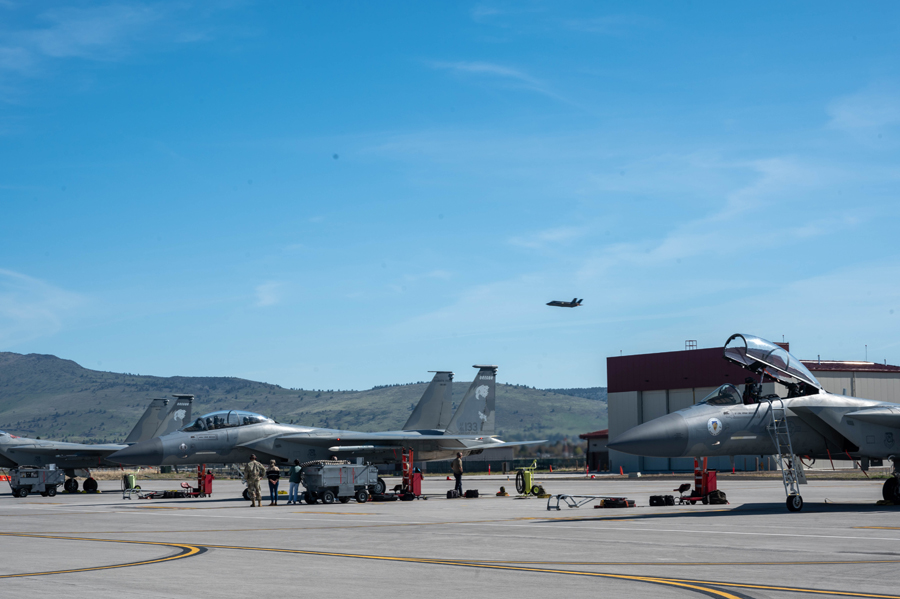 The 62nd Fighter Squadron and 62nd Aircraft Maintenance Unit, assigned to the 56th Fighter Wing at Luke Air Force Base, Ariz., traveled to Kingsley Field Air National Guard Base, Ore., May 9-19, 2023, to take part in off-station interoperability fighter pilot and Airmanship training with the 173rd Fighter Wing of the Oregon Air National Guard.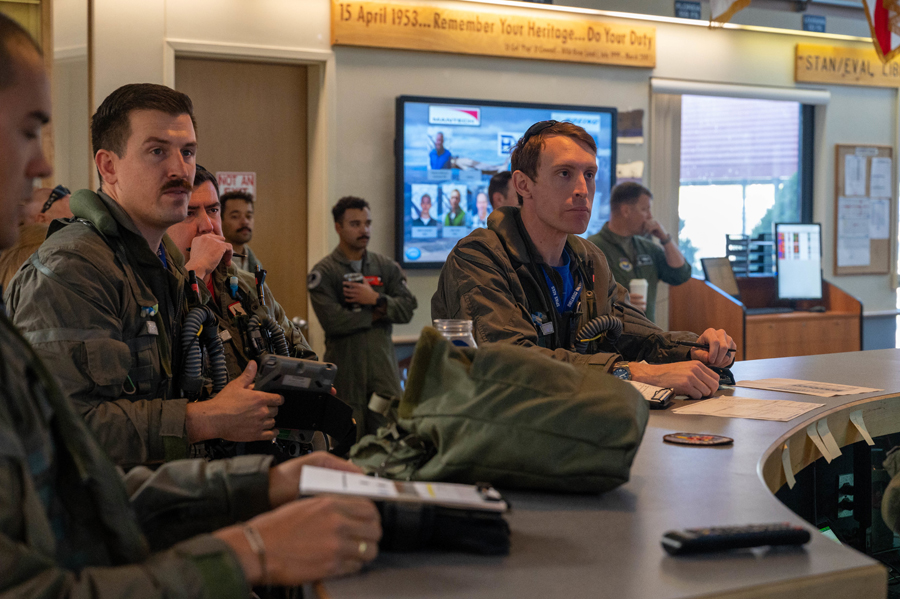 More than 125 Airmen and contractors from the 62nd FS, 62nd AMU, and other support units of the 56th FW participated in the training, working as multi-capable Airmen and adapting to the new environment. The active duty Airmen also conducted Total Force Integration training alongside their ANG counterparts.
The training, featuring three generations of fighter aircraft, allowed pilots to experience combat operations in a combined force environment.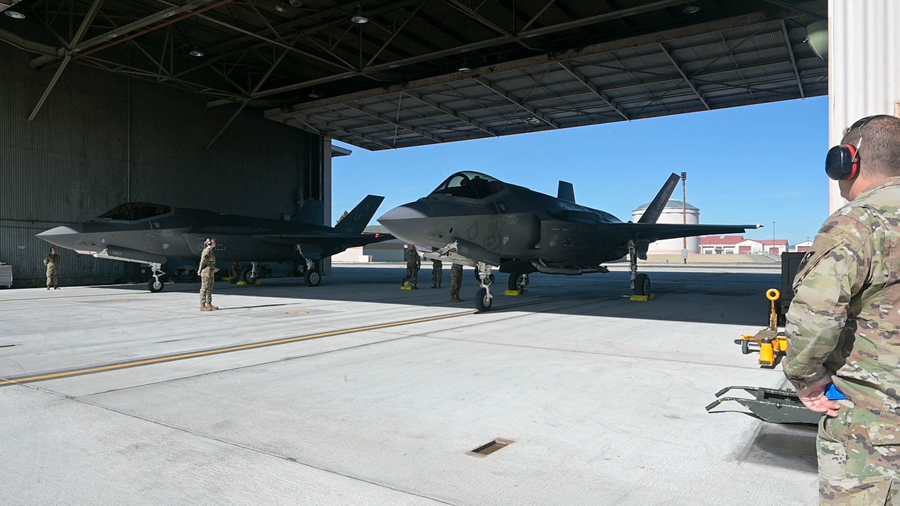 "The 62nd is out here to give student pilots and training instructors a different flying opportunity," said Capt. Ashley Leonard, 62nd FS student pilot. "We get to see a new airspace and integrate with the F-15s and F-5s, so it's different from what we would normally do at Luke."
Eight F-35s assigned to the 62nd FS were utilized in the training, allowing Luke pilots to integrate alongside F-15C/D Eagle and F-5E/F Tiger pilots of the 173rd FW in a different airspace.
"The airspace allows us to learn and practice new tactics and maneuvers that can't be taught back in Arizona," said Leonard. "The terrain is more dynamic and mountainous, and the climate is much cooler than Arizona, so we get to see how our aircraft react to the change in scenery."
For the 62nd AMU, the training allowed its maintainers to experience how the F-35 reacts to changes in environment, requiring them to adapt the upkeep of the aircraft.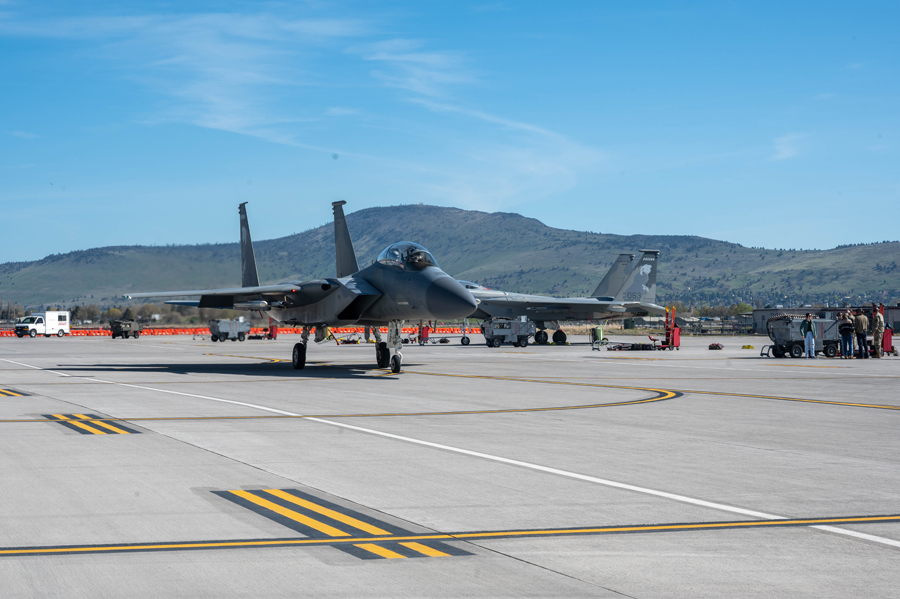 Master Sgt. Aaron Booth, 62nd AMU Tactical Aircraft Maintenance Systems section chief,
illustrated the challenges maintainers faced and how they overcame and learned from them.
"The greatest challenge with any off-station training is the limitation of resources," said Booth. "It could be time, equipment, or manpower, but the maintainers prepared for this and adapted on the fly to the constraints. We try to prepare for every scenario and that's where our excellent training comes in."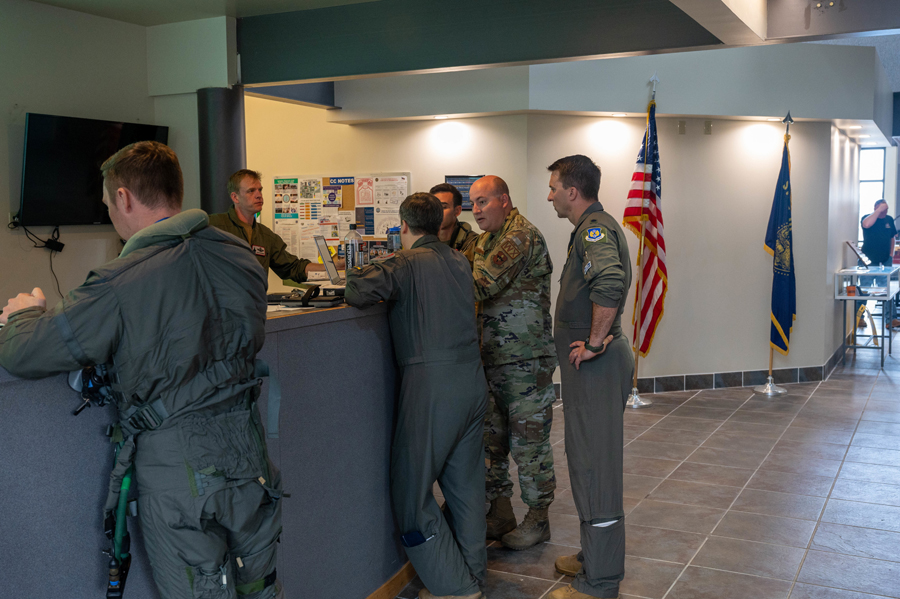 The 62nd FS and AMU's integration with the 173rd FW provided opportunities for Luke AFB Airmen to demonstrate their skills as multi-capable Airmen and further their adaptability in a combat environment.  Luke AFB uses these exercises to continue to train the world's greatest fighter pilots and combat ready Airmen.