The 56th Fighter Wing from Luke Air Force Base, Ariz., worked with Arizona Air National Guard and United States Marine Corps units to launch 52 aircraft during the latest Instructor Pilot War Day at the Barry M. Goldwater Range, Ariz., June 23, 2023.
The large-force exercise is a routine event where multiple military units stationed in Arizona cooperate to simulate a large-scale aerial combat operation that included pilots from Luke Air Force Base, Davis-Monthan AFB, Morris Air National Guard Base, Goldwater ANGB, and Marine Corps Air Station Yuma.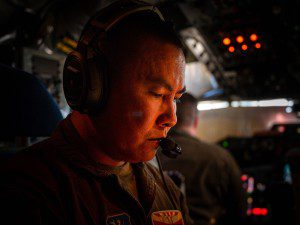 "The intent of IP War Day is to ensure our operators maintain the highest level of tactical proficiency and our instructor pilots are able to distill lessons from the LFE into their day-to-day student training," said Col. Matthew Johnston, 56th Operations Group commander. "IP War Day ensures our Airmen are tactically ready and subject matter experts in our mission to train the world's greatest fighter pilots and combat-ready Airmen."
One such area of training the 56th FW focused on during this total force exercise was the suppression of enemy air defense (SEAD).
"SEAD is one of the primary roles of the F-35," said Capt. Lucas Emerson-Smith, 62nd Fighter Squadron pilot. "Without SEAD the risk to the rest of the forces involved in air combat would increase drastically. By practicing threat assessment, developing a game plan and adapting those plans in real time to successfully eliminate enemy surface-to-air missile systems, we are able to prepare to properly protect our forces in a real fight."
It is through regular LFE's such as IP War Day that Luke AFB and their training partners increase tactical proficiency and maintain a ready and capable combat force. These enhance Luke's ability to coordinate large-scale operations alongside other wings, services, and foreign partner nations. This ensures aircrews have the mental agility to engage in the flexible execution of air power.