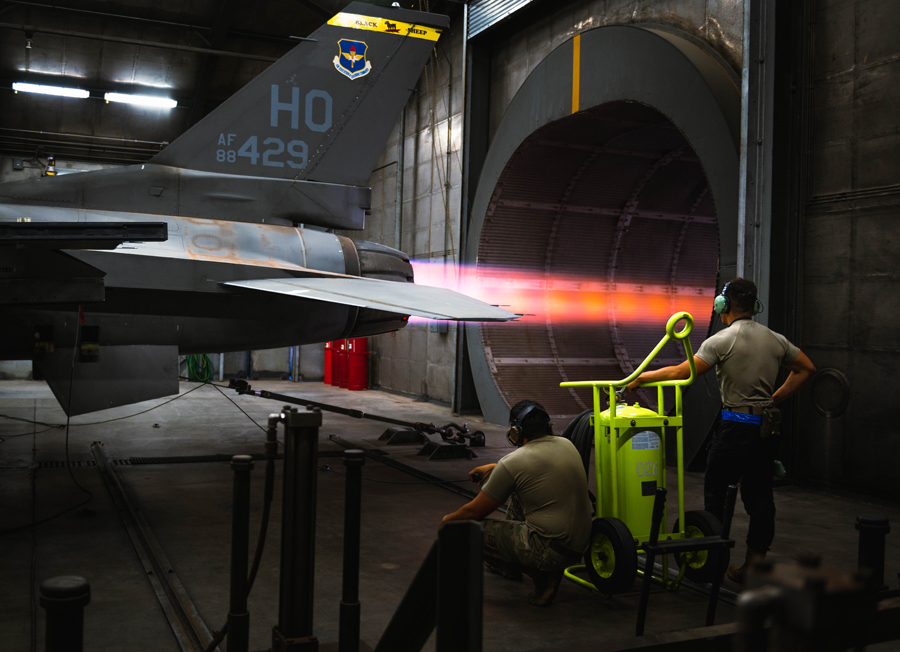 Comprised of highly qualified veteran specialists, the Air Force Engineering and Technical Services civilians collaborate closely with active-duty Airmen and their Lockheed Martin counterparts, offering continuity of knowledge and decades of experience to aviation maintenance across the Air Force.
Luke Air Force Base, Ariz., currently hosts nine AFETS personnel working under the direction of the 56th Maintenance Group. These tremendous individuals cover multiple aircraft systems within the F-35 Lightning II and F-16 Fighting Falcon, such as airframes, avionics, low observables, and weapons.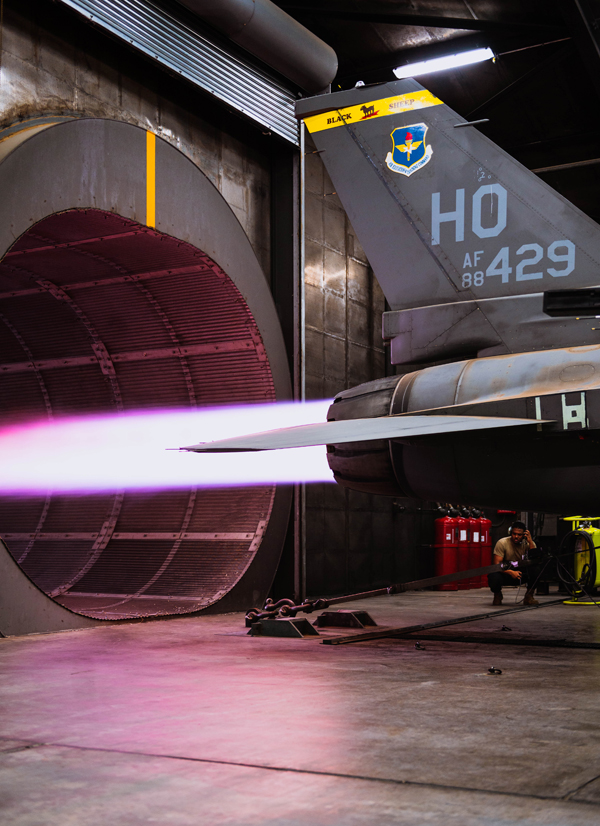 "We cover pretty much every system on the aircraft," said Jose Flores, 56th MXG AFETS low observable senior equipment specialist, who has over 20 years of experience in LO. "We work hand-in-hand with the leadership, units, and our Lockheed Martin counterparts that we have here on base."
AFETS specialists at Luke perform multiple capabilities, including long-term on-sight field engineering support, specialized technical training, and assist in troubleshooting and repairing complex technical issues.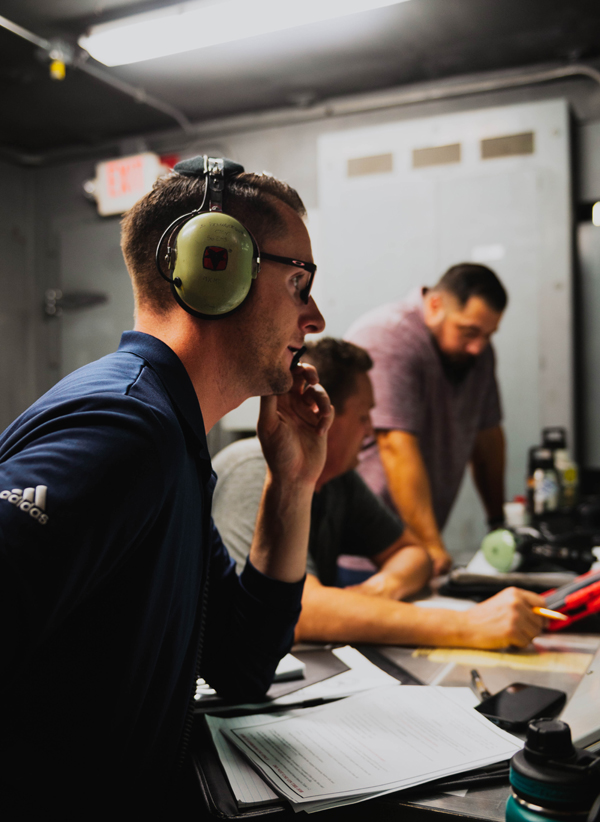 These experts work directly with military personnel in their units. They accompany them on temporary duty assignments and are even fully deployable as noncombatants.
Another member of the AFTES team is Nelson Bergemann, 56th MXG AFETS avionics senior equipment specialist. Nelson has over 14 years of experience, including eight years of active-duty as an F-16 tactical aircraft maintenance crew chief, and four years in the Air Force Reserves as an F-35 tactical aircraft maintenance crew chief.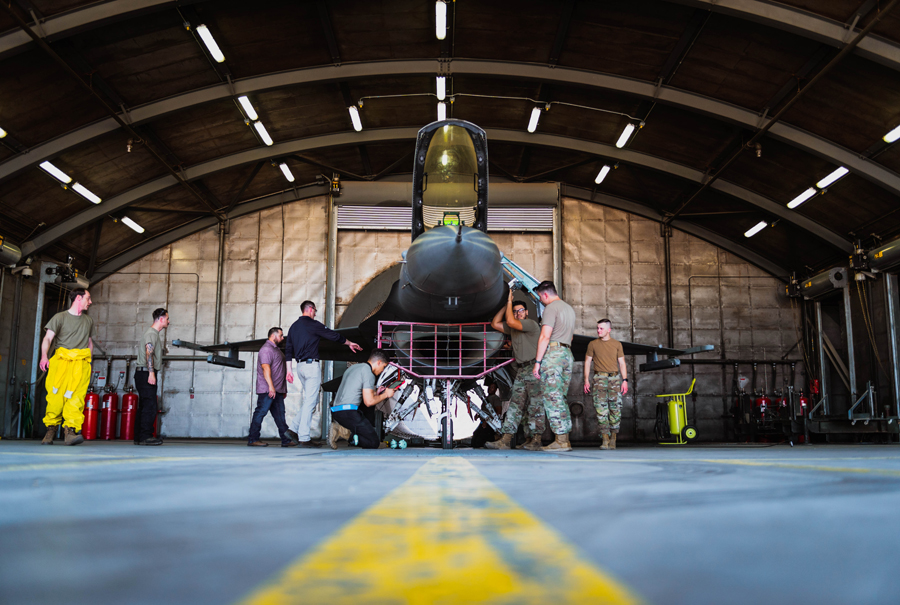 While in the Reserves, he also worked for Lockheed Martin Aeronautics Company as an F-35 "nose-to-tail" aircraft mechanic tasked with maintaining and repairing all systems of the aircraft.
'"We are the Air Force's premier source of technical support; powered by knowledge, experience and ingenuity anytime, anywhere'," said Bergemann. "We try to live by that vision statement when we're working with these maintainers to provide the best possible solutions and training to get these aircrafts in the air."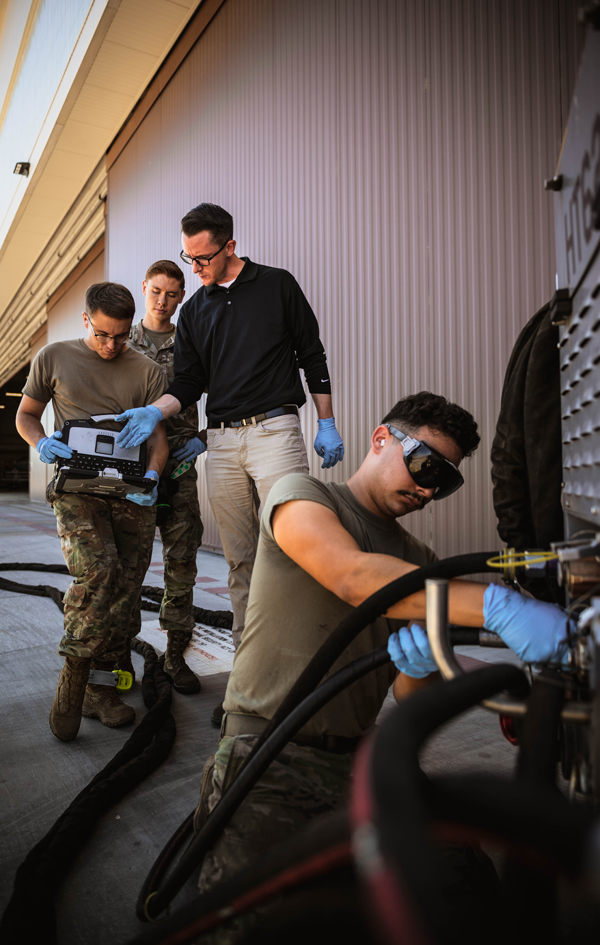 Gary Bayer, 56th MXG AFETS airframe senior equipment specialist with 34 years of experience in aircraft maintenance, shares this sentiment.
"We all have decades of experience but in different skillsets," said Bayer. "With our combined knowledge and diversity of perspective on the aircraft, we can find solutions that make sure not only that something can be done successfully, but that it can be successful repeatedly and safely in any environment."
In addition to troubleshooting capabilities, AFETS personnel develop and conduct specialized training for maintainers across different units.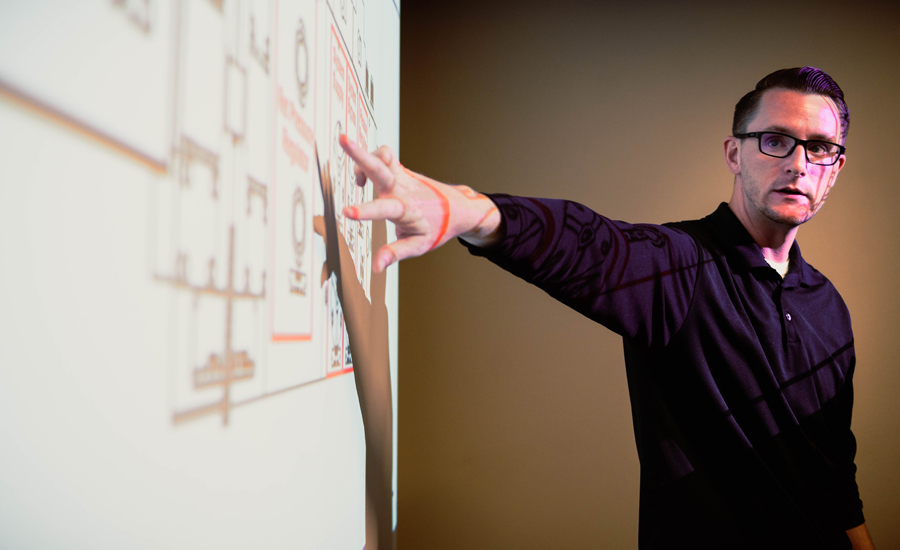 "We go out there day to day and give these new maintainers the tools they need to excel," said Bayer. "Not just for themselves, we also install the ability to pass this knowledge down to the next generation of mechanics 10 years down the road."
They may not wear the uniform, but these warriors contribute to Luke AFB's mission every day, training the world's greatest fighter pilots and combat-ready Airmen.