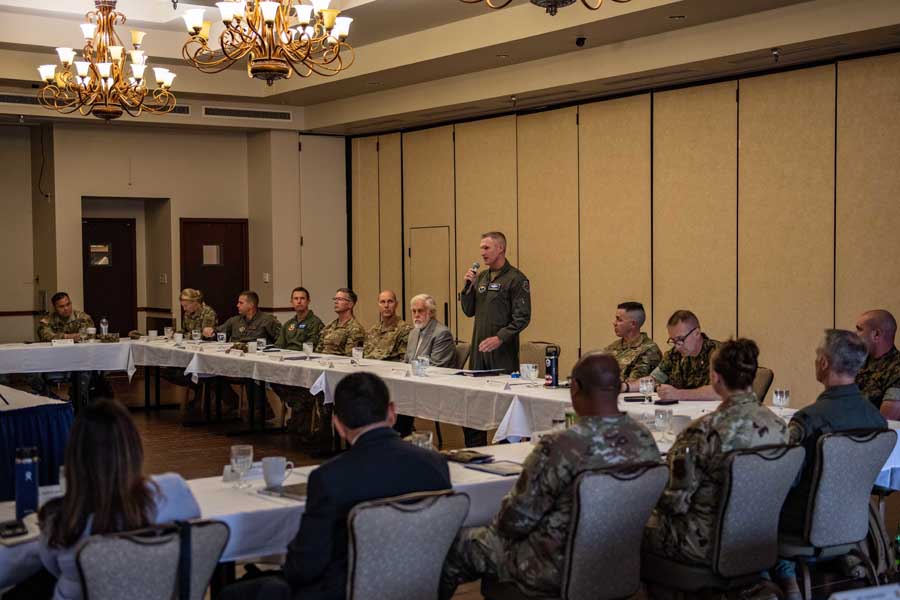 The 56th Fighter Wing hosted the semi-annual Arizona Commanders Summit Sept. 8, 2023, at Luke AFB, Ariz.
In attendance were military commanders and senior leadership from Yuma Proving Ground, Davis-Monthan AFB, Luke AFB, 161st Air Refueling Wing, Fort Hauchuca, Marine Corps Air Station-Yuma, and other Arizona-based military units. Also in attendance were leaders in the Arizona community such as Jerry Weires, mayor of Glendale.
"Luke AFB is honored to host this gathering of so many distinguished leaders from across the state of Arizona," said Brig. Gen. Jason Rueschhoff, 56th FW commander. "In carrying out our various missions, success is not solely determined by the strength of our forces, but by the strength of our partnerships".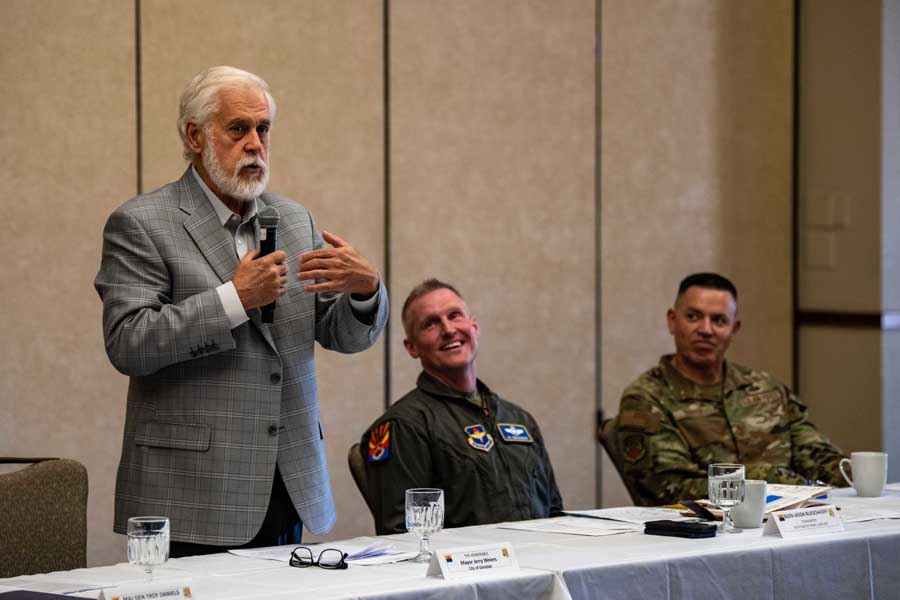 The summit is grounds for leadership to come together and address topics and issues that impact military missions such as changes in structure, personnel, and external pressures. Maj. Gen. Troy Daniels, Arizona Air Component Commander, Air National Guard, spoke about the importance of working with the community to improve installation security.
"I recommend that all base commanders carefully ensure comprehensive security measures are in place, to include exploring expanded collaboration with local law enforcement, in light of the threats we face today." said Daniels, "Valuable lessons can be drawn from various sources, and I urge commanders to examine them to enhance the protection of our bases."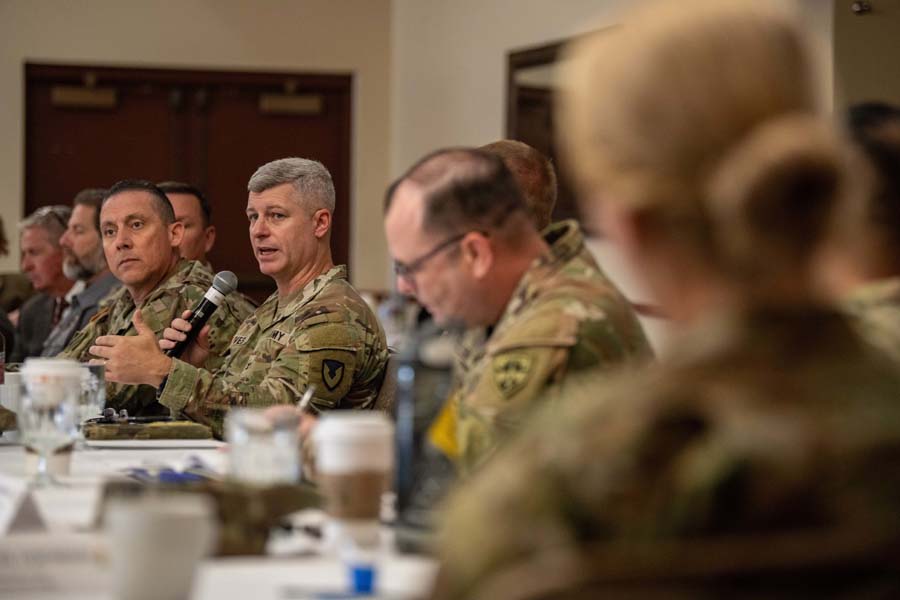 The forum provided a chance to assess challenges and establish connections for the purpose of sharing resources to best achieve the various missions of those in attendance.
"Our plan moving forward is to start flowing pilots and maintainers through F-35 training, some here at the 56th FW." says Col. Scott Mills, 355th Wing commander, Davis-Monthan AFB. "But that doesn't mean that Davis-Monthan is going away; we have made big changes to grow our rescue capability".
The opportunity for installation commanders and other key leadership to meet face to face on a regular basis has been instrumental in developing a better understanding of each other's military mission and the problems they encounter.