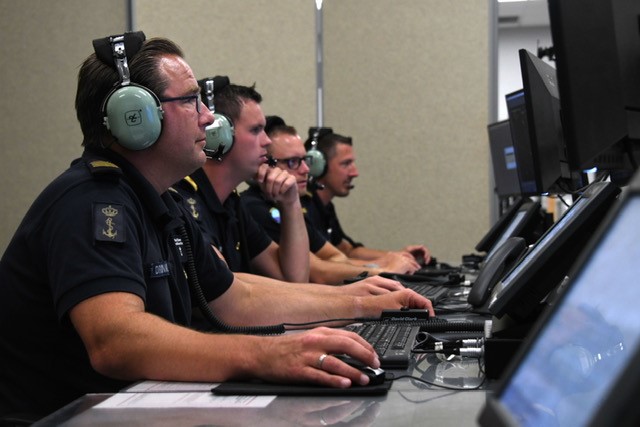 The 607th Air Control Squadron hosted exercise Neptune Protector from Aug. 19 to Sept. 9, 2023, at Luke AFB, Ariz.
Neptune Protector is a bilateral military exercise between the U.S. Air Force and the Royal Netherlands Navy. The exercise involves aircraft control training to improve operational readiness and defense capabilities, while also strengthening interoperability between the two countries.
"The exercise with the Dutch fighter controllers is amazing," said 2nd Lt. Christian Turnbull, 607th ACS assistant chief weapons and tactics air battle manager. "They are providing excellent tactical command and control and enhancing fighter lethality within the 56th Fighter Wing."
Exercises hosted by 607th ACS provide an environment for partner nations to practice working together to control and coordinate F-35 Lightning II and F-16 Fighting Falcon aircraft. During the exercise, the Royal Netherlands naval personnel trained with multiple aircraft in a variety of training missions.
"The Dutch fighter controllers helped us by controlling 12 sorties for five fighter squadrons. They effectively integrated with Luke's F-35 and F-16 squadrons," said Turnbull. "In addition, they showed the 56th FW that the 607th ACS is a premier command and control squadron, capable of integrating with our partner nations to provide effective C2."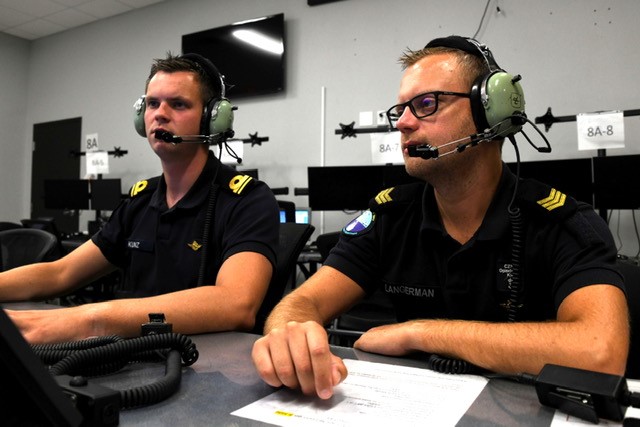 The Royal Netherlands Navy fighter controllers were able to operate with more aircraft, which allows them to complete more flights in the U.S. than in Norway. The controllers were exposed to different mission sets and were able to learn how U.S. Air Force battle managers conduct operations, enhancing international capabilities.
"At Luke, we have a lot of missions whereas in the Netherlands we have about two a month," said OR6 Mark Langerman, Royal Netherlands Navy fighter controller. "The knowledge we will take back home is the types of missions and cooperation with different countries. Here we can train with multiple countries, while at home we only have our own pilots."
The partnership and alliances between Norway and the U.S. will continue to strengthen as a result of combined exercises like Neptune Protector, which directly contribute to the overall mutually beneficial readiness and defense capabilities of the participating countries. These combined exercises are also critical to achieving U.S. objectives.
"Our next biggest conflict is going to be fought with the help of our allies," said Turnbull. "The more we integrate with our partner nations, the better we are going to fight."